When stacked against the history-changing world events that 1963 brought to bear — the Kennedy assassination in Dallas, the United States-USSR space race, and the emergence of the Beatlemania pop music phenomena — the coming together of Irish Rovers founders George Millar and Jimmy Ferguson barely moved the needle, if at all.
But close to six decades on, the result of their first performance together continues to bring huge smiles to countless faces as The Irish Rovers continue the remarkable musical journey that has well earned them the Kings of Celtic tag and loyal fans around the globe, both of the longtime and new variety.
Ferguson is long gone, having passed in 1997, but Millar — just 16 years old when he co-founded the band with Ferguson in Toronto — remains front-and-centre as the only original member of the current version of the band. "The last man standing," as he somewhat reluctantly puts it.
Advertisement - story continues below
"We will keep going as long as the fans want us to and we're healthy enough to do it," vows the native of Ballymena in Northern Ireland. "When I feel it's slipping, whether it's our voices or our ability to play, I will put an end to it immediately."
Rest assured that won't be anytime soon and for good reason, as the band remains on the top of its game. Full proof of that will be evident Sunday, February 23rd when The Irish Rovers bring their Wasn't That A Party! tour to Showplace Performance Centre (290 George St. N., Peterborough).
Tickets to the 2 p.m. matinee performance cost $45 and are available in person at the Showplace box office, by phone at 705-742-7469, and online at www.showplace.org.
"Performing is more of a party now because the pressures of younger life are gone," says Millar.
"The kids have gone through their schooling and have their own lives. The mortgages and cars are paid for. All of those things that nag at you daily are gone for the most part. What people will see is us having a good time."
VIDEO: "Drunken Sailor" – The Irish Rovers

"If you're not enjoying yourself on stage, your audience picks up on that fairly quick," Millar observes. "I love The Eagles, but if you watch them they don't make eye contact. When you're in it strictly for that last go-round of the money, that's not the right way to do it. You have to enjoy what you're doing."
Named after the traditional Irish song The Irish Rover, the band has recorded more than 40 albums, has had several Top 10 hits — "The Unicorn" (1968) and "Wasn't That A Party" (1980) come to mind quickly — and has performed for millions around the globe.
And for their relentless promotion of Irish culture, The Irish Rovers have been recognized in their native country, earning a place in the Emigration Museum in Dublin as one of Ireland's greatest exports.
Advertisement - story continues below
"The expectations were zero," recalls Millar of the band's early days, noting he met Ferguson at an Irish music function In Toronto when the pair were asked to fill in for an act who fell ill.
"We both happened to know the song The Irish Rover. That's basically how we started. Then this little variety show that we did on weekends started to get more popular. After about three weeks, we thought maybe we should learn another song."
With George's cousin Joe Millar (who had come to Canada from Ireland) now in the fold, the trio headed to Calgary to recruit George's brother Will. Eventually the quartet made its way to San Francisco and became a quintet with the addition of Wilcil McDowell. There they landed a regular gig at The Purple Onion, one of the leading folk music clubs in the United States.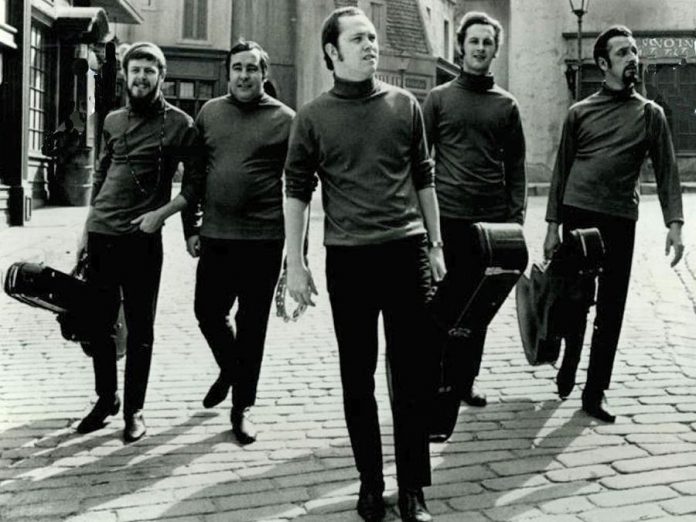 "We met all these wonderful folk music people there and they encouraged us," says Millar.
"We got other folk clubs in America to book us. After a year, we were each up to making $35 a week. We thought 'My god, we're in heaven.' That's what we did for about five years and then all of a sudden we get this record deal and we put The Unicorn on it with Glen Campbell playing the lead guitar. That's how it all took off. We didn't look back."
Released in 1968 as the lead track on the album of the same name, "The Unicorn" put The Irish Rovers in another stratosphere, reaching #2 on the U.S. Adult Contemporary Chart and attaining top 10 status on charts in Canada and Ireland.
VIDEO: "The Unicorn" – The Irish Rovers

Come 1971, the medium of television lifted The Irish Rovers higher as their CBC-produced series started a seven-season run that featured a number of big-name guests such as Johnny Cash and Carl Perkins, and won an ACTRA Award for Best Variety Performance.
At the urging of Prime Minister Pierre Elliott Trudeau, Millar et al became Canadian citizens and were named official Canadian ambassadors representing the country at five World Expos, starting in 1967 in Montreal. While honoured by that experience, Millar says the subsequent recognition from his homeland will always hold a special place in his heart.
"It makes you realize all those years and hard work were worth it … the time away from family, the bad flights, driving through snowstorms."
Advertisement - story continues below
"They say with age comes wisdom," Millar says. "I'm not sure we have that much wisdom but we have learned how to enjoy it much more. Life is pretty short and pretty fragile. You hit that magic age of 40 and all of a sudden you can't drink as much; you can't party as much. It hurts."
"As for the music, it takes on a life of its own. People want to hear the older songs. We've redone them a wee bit, which keeps us fresher, and we're continually putting new material into the show. Not too many … three or four songs. If you tried to do a tour of all new songs, there would be a bit of an uprising."
"How would we escape Peterborough without singing The Unicorn? They would shoot us dead. This is not rocket science. You're not doing anything that a million other people can't do. We're just lucky that they still want us to do it."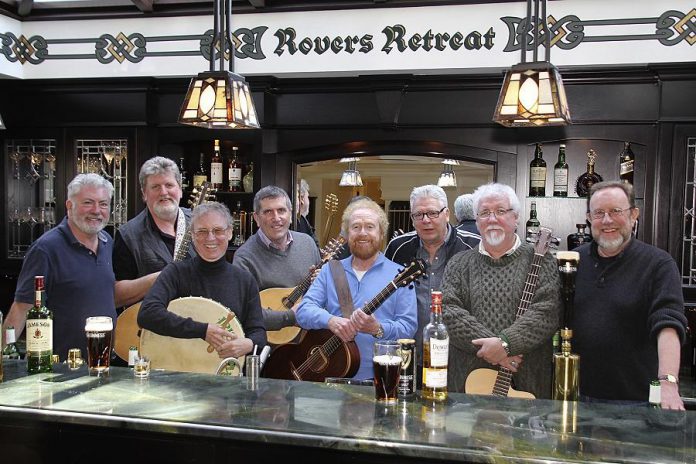 One thing that hasn't changed for Millar since he first performed with Ferguson: nervousness before each show.
"When we're waiting to go on there are still butterflies in my stomach," Millar says. "I don't ever want that to leave. That nervousness is what you need to give you that little edge. If you get too blasé, your days of performing should be over."
"The love of the music keeps me going," Millar adds. "If you don't have that, you're not going to persevere. Those two hours on stage are magic. You might have a sore back from travelling; you might have a headache. It doesn't matter. You get on stage and it's all gone."
VIDEO: "Star of the County Down" – The Irish Rovers

With the departures of Joe Millar and McDowell, Millar is the only remaining member of the original line-up.
In the mix now are Sean O'Driscoll (banjo), Ian Millar (bass), Gerry O'Connor (fiddle), Morris Crum (accordion), Fred Graham (bodhran), Geoffrey Kelly (flute/whistle), and Davey Walker (musical director/keyboards). All are natives of Ireland with the exception of Kelly, who is Scottish.
"You can't replace Jimmy Ferguson — he was bigger than life — but I've been able to keep it similar, which is what people want," Millar observes.
VIDEO: "Whiskey in the Jar" – The Irish Rovers

While Wasn't That A Party! is being billed as the final international tour for The Irish Rovers (with the band only continuing to perform at festivals and special events), Millar doesn't sound convinced.
"Cher is on her fifth farewell tour. The Eagles are on their 10th farewell tour. I guess we're on our second or third, so we have a couple to go yet. We're always going to record. I can't stop writing."
"As far as performing is concerned, life is far too short to not have at least two hours of fun. That's what we're going to do in Peterborough."