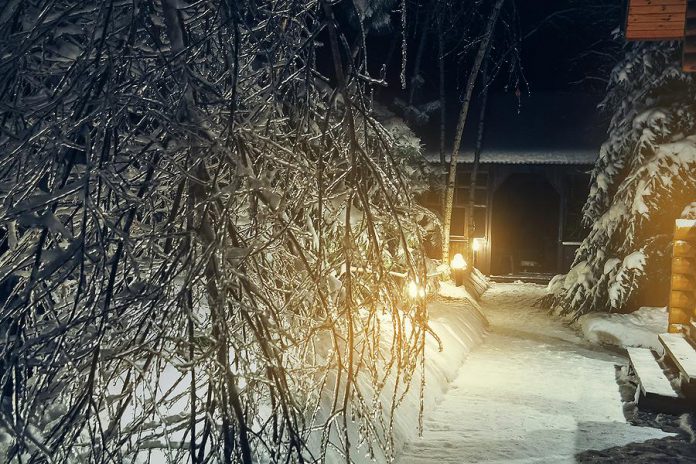 Environment Canada has issued a special weather statement for all of the Kawarthas advising of freezing rain or the potential for freezing rain on Sunday afternoon (December 29) into Monday.
An intense low from the southwestern United States will bring a freezing rain storm to a large portion of central and eastern Ontario on late Sunday and into Monday.
For the northern Kawarthas (including northern Peterborough County, Haliburton County, and Hastings Highlands), freezing rain is expected to develop on Sunday afternoon. The freezing rain may taper off for a period Sunday night, but will redevelop early Monday and continue through the day.
The freezing rain will finally taper to flurries Monday evening. Significant ice accumulation will be possible and widespread power outages are expected. Travel is expected to deteriorate Sunday afternoon. Travel conditions could be very poor on Monday.
For the southern Kawarthas (including Peterborough and southern Peterborough County, Kawartha Lakes, and Northumberland County), there is a potential for freezing rain on Sunday afternoon and into early Monday morning.
Periods of rain are expected to develop Sunday afternoon and continue into Monday morning. Temperatures will be very close and even just below the freezing mark in some areas. As a result there will be the threat for areas of freezing rain.
Local icy roads and sidewalks are expected. In a few areas, temperatures may be just cold enough to allow for ice to accumulate on trees and wires. This could produce power outages.