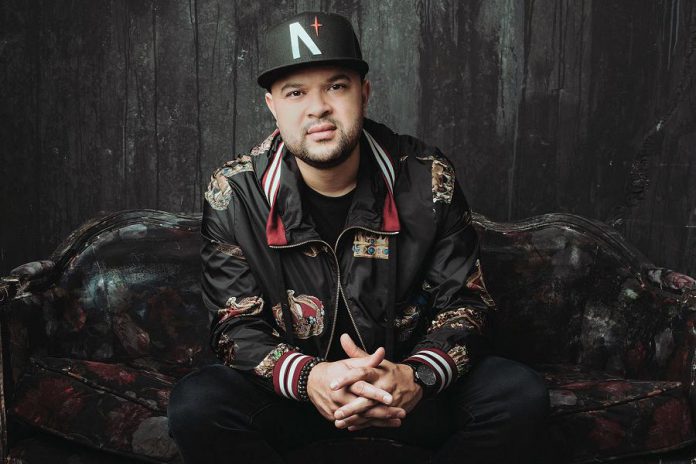 In this month's music column, we feature a mix of indie folk-pop, Latin-infused soul and pop-rock, jazz, country, and classic rock.
Our regular musicNOW writer Josh Fewings will return next month.
Advertisement - story continues below
I, The Mountain at That Little Pub in Campbellford on January 11
Indie folk-pop band I, The Mountain is performing at That Little Pub (formerly the Church-Key Pub, 26 Bridge St. W., Campbellford, 705-653-0001) on Saturday, January 11th.
Formed in 2012 in Peterborough and now based in Kitchener, I, The Mountain will be performing as a five-piece band (Matthew Lamers, Matthew Rappolt, Matthew Morgan, Allison Dyjach, Rory McLachlin) for the first time in Campbellford.
They'll be delivering a mix of covers and originals. The show starts at 8 p.m.
VIDEO: "I Swam" – I, The Mountain

Two Strangers at the Loft in Cobourg on January 18
Hamilton indie folk duo Two Strangers (Nathan Rideout and Amy Pinkus) are coming to The Loft (201 Division St., 2nd floor, Cobourg, 905-372-2210) on Saturday, January 19th for their official EP release concert.
They'll be performing their original tunes with a full band, including Caleb Grant and Dermott Shepherd. Bruce Longman and Fiona Milne will be opening the show, which runs from 7 to 9 p.m.
Tickets are $25 plus fees, available online at cobourgloft.ca/tickets.
VIDEO: "Take It Easy" – Two Strangers

Advertisement - story continues below
Alex Cuba at the Market Hall in Peterborough on January 18
Cuban-Canadian singer-songwriter Alexis Puentes, better known by his stage name Alex Cuba, returns to Market Hall Performing Arts Centre (140 Charlotte St., Peterborough, 705-749-1146) for a concert at 8 p.m. on Saturday, January 18th.
The critically acclaimed Cuba will be performing his Latin-infused soul, rock, and pop music, which has earned him more than 20 awards and nominations, including two Juno Awards, four Latin Grammys, and three Grammy nominations.
Tickets are $33 for general admission or for assigned cabaret table seats (all fees included), available in person at the Market Hall box office, by phone at 705-749-1146, or online at markethall.org. Tickets at the door are $38 (including fees).
VIDEO:"Ciudad Hembra (La Habana)" – Alex Cuba

Look Ahead at Bryan Jones Theatre in Lakefield on January 26
Performing Arts Lakefield is presenting the premiere concert by jazz combo Look Ahead at the Bryan Jones Theatre at Lakefield College School (4391 County Rd. 29, Lakefield) on Sunday, January 26th.
Look Ahead features Juno award winners Robi Botos and Paul Novotny on piano and bass (the band is named after their 2016 album), Daniel Barnes on drums, Juno nominee Allison Young on sax, and Alana Bridgewater on vocals.
The matinee concert starts at 2 p.m. and costs $35 ($10 for students). Tickets are available online at performingartslakefield.org/tickets/.
VIDEO: "My Favorite Things" performed by Paul Novotny and Robi Botos

Advertisement - story continues below
Jocelyn Gould at the Black Horse in Peterborough on January 26
Jazz guitarist and singer Jocelyn Gould will be appearing at the Black Horse Pub (452 George St. N., Peterborough) on Sunday, January 26th.
Based in New York City and Toronto, Gould has performed internationally with Grammy-nominated vocalist Freddy Cole, trumpeter Etienne Charles, and trombonist Michael Dease. She has appeared at the St. Lucia Jazz Festival, the Detroit Jazz Festival and the TD Toronto Jazz Festival.
Her influences include jazz guitar greats such as Joe Pass, Wes Montgomery, Grant Green, and Kenny Burrell.
The show runs from 6:30 to 9:30 p.m. and there's no cover.
VIDEO: "You've Changed" by Jocelyn Gould

VIDEO: "Four on Six" by Wes Montgomery performed by Jocelyn Gould

Tebey with Matt Lang at The Venue in Peterborough on January 29
If you're looking for a double shot of country, you'll want to head to The Venue (286 George St. N., Peterborough) on Wednesday, January 29th when Tebey performs with opener Matt Lang.
The 36-year-old Peterborough native (born Tebey Ottoh) signed a development deal with a major Nashville record label when he was only 15 years old. Now living in Nashville, Tebey since gone on to become a performer as well as a professional songwriter whose songs have been recorded by musicians such as One Direction and Cher. His latest album, 2018's Love A Girl, was nominated in 2019 as the CCMA Album of The Year.
Tebey's hometown show is part of his first-ever Canadian headlining tour, promoting his latest single (with Marie Mai) entitled "The Good Ones". Opening will be Quebec native Matt Lang (born Mathieu Langevin), a rising Canadian country music star whose His debut single "Love Me Some You" has over 1.6 million Spotify streams and 2.7 million all-time streams, kickstarting his Canadian country music career in English Canada.
Tickets are $30 general admission (plus fees), available online at eventbrite.ca.
VIDEO: "The Good Ones" – Tebey and Marie Mai

VIDEO: "Love Me Some You" – Matt Lang

Advertisement - story continues below
Classic Albums Live performs Fleetwood Mac at Showplace in Peterborough on January 31
The ever-popular Classic Albums Live series returns to Showplace Performance Centre (290 George St. N., Peterborough, 705-742-7469) with a performance of Fleetwood Mac's Greatest Hits album on Friday, January 31st at 8 p.m.
Founded in 2003 in Toronto by Craig Martin, Classic Albums Live features a variety of musicians who perform a classic rock album in its entirety, "note for note, cut for cut".
Tickets are $42 plus fees, available at the Showplace Box Office or online at www.showplace.org.
VIDEO: Classic Albums Live performs Fleetwood Mac's "Rumours"