This month, food writer Eva Fisher clinks her glass to whiskey and scotch tastings at The Cork and Bean in Peterborough, steers into Riley's Bar and Grill in Bobcaygeon, cooks with class with The Spice Co., and discovers that apple pies may not actually have to contain apples with the Cavan Monaghan Libraries' Cookbook Club.
Advertisement - story continues below
Pop a cork at The Cork and Bean's upcoming whiskey tastings
Whiskey, charcuterie, and a story. What could be better than that?
The Cork and Bean (382 George St N, Peterborough, 705-742-0144) has two tasting events coming up: "Whiskey Tasting: Around the World", taking place on Friday, January 17th at 7pm, and "Scotch Tasting", which you can enjoy on Friday, January 31st at 7 p.m.
The tastings cost $50 per person (plus HST), which includes charcuterie. Nick Cardwell, who previously held the enviable job of product taster at the LCBO, will guide participants through the nuances of each whiskey and scotch.
Steve Francis, co-owner of The Cork and Bean, says that whiskey and scotch fans will learn a lot from Nick.
"He has a great palette and the ability to describe subtle differences in flavours. He explains how each whiskey or scotch is distilled and barrelled and why those flavours exist in that particular whiskey."
The tastings allows people to try new whiskeys and scotches without the risk (and hefty price tag) of buying a bottle.
"The average price of the whiskeys is $80 to $120 a bottle," Steve notes. "It gives people an opportunity to understand the different nuances between whiskeys and have the opportunity to taste whiskeys they might not otherwise try."
Steve says it's also a great time.
"It's a fun couple of hours out, either on your own or with people you like to hang out with."
Advertisement - story continues below
Not a fan of whiskey or scotch? The Cork and Bean has a number of tasting events in the works, including wine tastings and a mystery beer tasting.
"You buy a flight of four beers, you are told and shown the cans that those four beers came from, and you need to try to determine which beer in front of you belongs in which can," Steve explains.
You can learn about upcoming tastings at The Cork and Bean on Instagram or Facebook.
Riley's Bar and Grill set to open in Bobcaygeon
A new bar and grill is opening in Bobcaygeon. Don and Laurie Riley will open the doors to Riley's Bar and Grill (50 Canal St E, Bobcaygeon, 705-738-1802) on Saturday, February 1st.
Christine Eliopoulos, owner of Eggsmart (40 Bolton St, Bobcaygeon, 705-731-0101), will run the kitchen.
The new restaurant will offer what Don describes as "high end pub food with a twist."
The menu will include chili in a bread bowl, house-made nachos cut into Riley's signature steer logo, and their signature Riley's bread, which Christine describes as "crispy on the outside, fresh in the middle with a taste that you'll remember forever."
"It's actually unbelievable," Don adds.
The steer logo is important to Don. It references his other business, Steertech Performance, but it's also a nod to his father, a farmer who loved the steer logo and always wanted to put it up in the farm laneway. Don says he takes inspiration from him.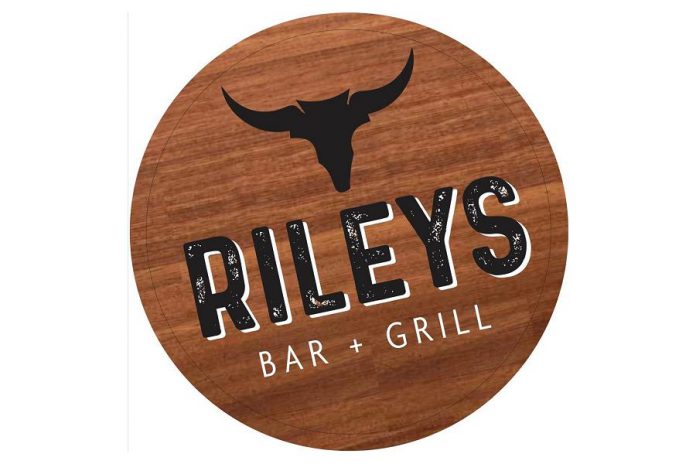 "He loved work and looking after things," Don recalls.
Riley's Bar and Grill is scheduled to open on February 1st — the day before Don's father's birthday — for the Superbowl.
However, they will also host a grand opening on the May long weekend, which will feature live coverage from local radio stations and a performance by Tammy J. Wilde.
Spice up your cooking skills with The Spice Co.
Looking for a fun way to up your cooking game? The Spice Co.'s Chef Brian Henry offers a variety of cooking classes, including Filipino, Italian, Mexican, Cajun and even a "Gone to Pot" THC cooking class.
Brian has worked as a chef for 36 years. His work has taken him across Canada, the U.S., Mexico, Turks and Caicos, and Belize. He is a food writer, has appeared on a number of television shows and commercials, and is currently working to launch his own line of cookbooks.
He also works in emergency food service, providing meals to communities that have been evacuated due to environmental, climate or social emergencies like forest fires and flooding. Through this work his team has provided 10 million meals over the past six years.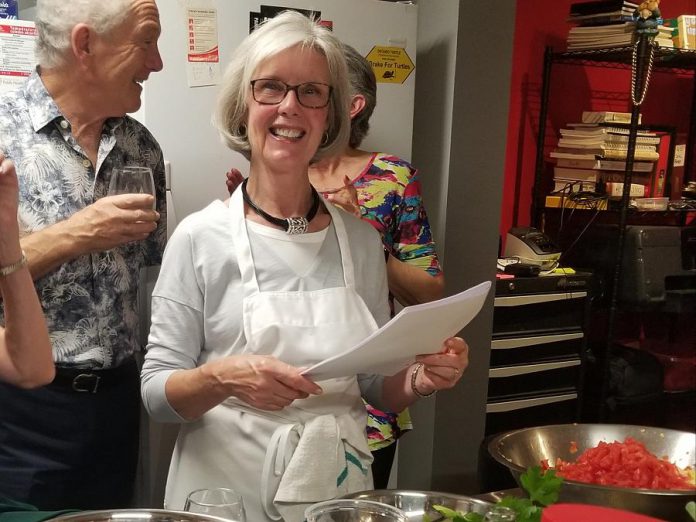 Brian started The Spice Co. as a retail line of spices, but since then the company has expanded. Cooking classes are hosted at the Angle Iron Kitchen (15 Charlotte St., Lakefield, 705-875-0428).
Brian says that the classes are a great way to experiment in a low pressure environment.
"We might make some mistakes but we learn from our mistakes," he explains. "Then when you go home with the recipe package from the class, you just have a little more confidence in preparing those dishes or working with those ingredients that you may not be familiar with."
Advertisement - story continues below
It's not just about recipes and ingredients though.
"You get to understand a little bit of the body mechanics required for preparing the foods, the way your fingers or hands have to work, and the different knife skills that might be required."
Home cooks interested in learning about international flavours might want to try "Thrilla in Manilla", a Filipino cooking class. Brian got many of the recipes for this class from his mother-in-law, who he describes as "hands down one of the best cooks I know."
The recipes covered include Adobo, Arozz caldo, and Pancit. "Thrilla in Manilla" is next offered on Thursday, January 30th from 6 to 10 p.m.
Those looking for an easy upgrade to their everyday meals will want to try "The Spice Trade" class, which takes place on Thursday, January 23rd from 6 to 10 p.m.
"It's a class that has a blend of flavours that go all over the world," Brian says. "We have Bengali flavours, Mediterranean flavours, tagines, achioji from Mexico, and then we bring in some different Chai spices and ginger — but we blend those with chocolate. There are a lot of different ways that you can work with spices and incorporate them into the different North American style preparations that we're more familiar with."
Head to The Spice Co.'s Facebook page for a full listing of upcoming cooking classes.
Try and taste new recipes at Cavan Monaghan Library's Cookbook Club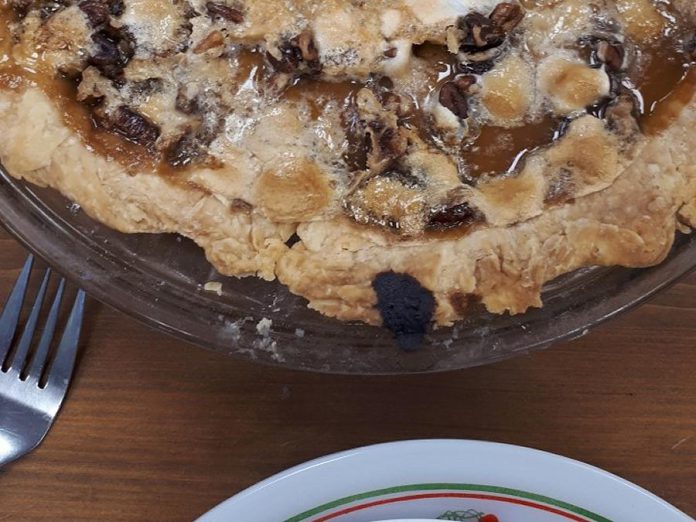 If you like to do your cooking by the book, the Bruce Johnston Branch of the Cavan Monaghan Library (2199 Davis Rd, Cavan-Monaghan, 705-741-1253) has a club for you. Cookbook Club meets on the third Saturday of every month from 1:30 to 3 p.m., with the next meeting on January 18th.
Participants of all ages sit over coffee and tea and each person takes turns presenting a recipe. Melanie Crouch, coordinator of programming, partnerships and outreach with Cavan Monaghan Libraries, leads the club.
"They'll tell everyone why they chose the recipe, what it was about the cookbook that they really enjoyed, and then everyone gets to sample what they've prepared," Melanie explains.
Advertisement - story continues below
The group setting is a great opportunity to get feedback about the recipe and to learn about adapting recipes.
Each month has a theme, and while the theme is sometimes decided collectively, Melanie usually likes to surprise members. Often themes are ingredient based.
"For September, we did zucchini because zucchini was just so prolific at that point. Someone did a mock apple pie, which is where you take the zucchini and substitute it as the apple. I was the only one that was privy to that information, and everyone else was asking 'What kind of apples are these? Is it a couple of different varieties?' And then there was the big reveal that, no, it was zucchini!"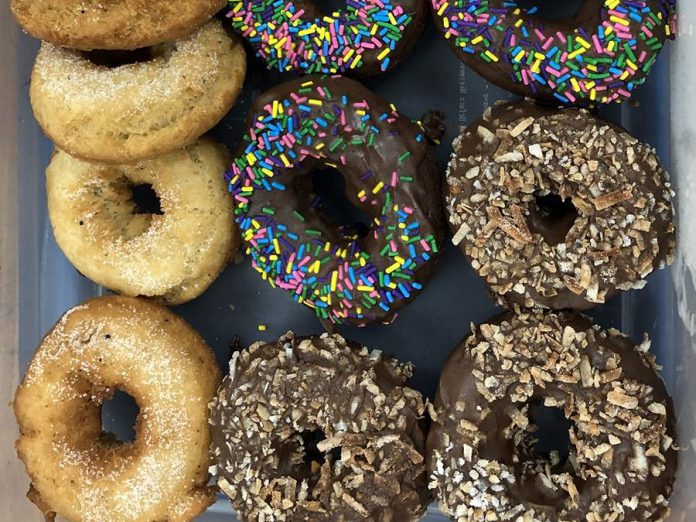 Melanie notes that, no matter the theme, there are always a few memorable dishes.
"Every time there's something that stands out. One time we did lemons and one of our ladies, who came with her two children, made a Greek recipe called lemon soup. It's pretty much rice in a chicken broth and lemon base, and her family were like 'You're not taking that to cookbook club, it's not even edible.' They couldn't believe it when everyone at Cookbook Club was asking for the recipe because everyone really enjoyed it."
At the first meeting of Cookbook Club, the memorable dish was Melanie's own, but not for a good reason.
"I felt like I had to do something really big and I decided to try my hand at choux pastry," Melanie recalls. "I don't have a lot of kitchen gadgets at my house so I thought 'I can do this by hand, this is how it used to be done'. If you watch Downton Abbey when they show the kitchen scenes, they're doing it all without the things we have these days. And I tried it and it was like concrete. But everyone was really polite and ate it."
Facilities at the library include a freezer, a microwave, and a toaster oven, so attendees can reheat dishes or bring frozen foods like ice cream.
If you'd like to get involved, email outreach@cmlibraries.ca.