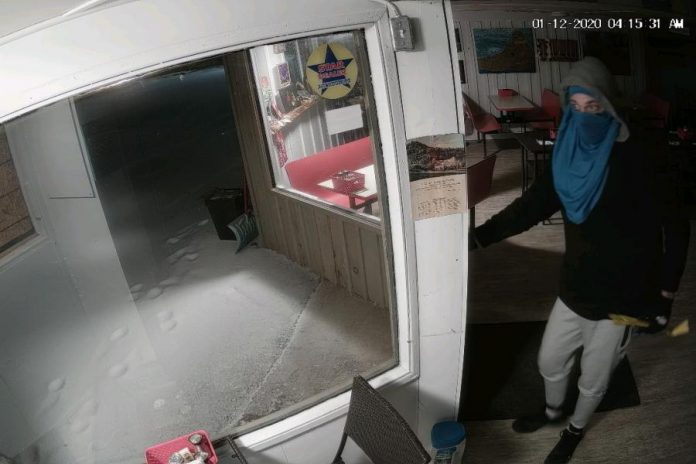 The Ontario Provincial Police (OPP) are seeking a suspect after they were called on Monday (January 12) to investigate break-ins to three separate businesses in Apsley in North Kawartha Township.
Between 9:30 p.m. on Sunday (January 11) and 5 a.m. on Monday, the suspect entered three separate locations. At two of the locations, the suspect was interrupted by the business owners and no items were found to be missing.
At the third location, the break-in was not discovered until the business opened on Monday morning. At this location, cash, alcohol, and lottery tickets were some of items that were stolen.
Advertisement - story continues below
The three break-ins all appear to be connected to the same suspect, who is described as a Caucasian male, approximately six feet tall with a thin build.
He was wearing light coloured track pants, black shoes, a black coat, a grey hoodie, and a blue cloth covering part of his face.
The suspect was also captured on video surveillance entering the passenger side of a dark coloured SUV prior to leaving one location.
Police investigators are actively looking for information that may lead to a suspect or suspects in this case. Anyone with tips on this case can contact Peterborough OPP at 705-742-0401, the non-emergency line 1-888-310-1122, or Crime Stoppers at 1-800-222-TIPS (8477).