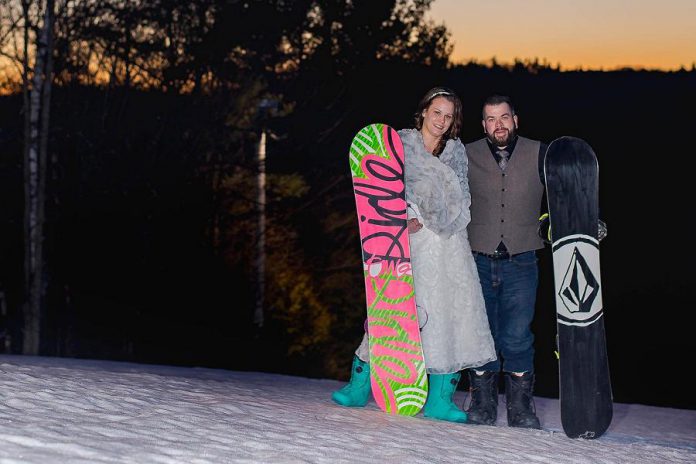 "Wade was everyone's best friend."
Those are some of the words in a statement issued by Shayne Hartin describing his brother Wade Hartin, who was killed early Tuesday morning (January 14) in an accident while working at his job as a snow grooming machine operator at Dagmar Ski Resort near Uxbridge.
Wade leaves behind his wife of five years, Emily Johnston-Hartin, who is expecting the couple's first child in April.
Advertisement - story continues below
"Wade was a loving husband to Emily, and very proud to be a first time dad in April," Shayne says. "This sudden death has left everyone trying to find answers and we will all miss his big hugs, witty sense of humour and larger than life personality."
The 40-year-old Kinmount native and Lindsay resident had worked at Dagmar Ski Resort for a few years — it was where he met his wife Emily. He had previously worked for the City of Markham's parks department.
Along with his wife, Wade was an avid snowboarder and an animal lover.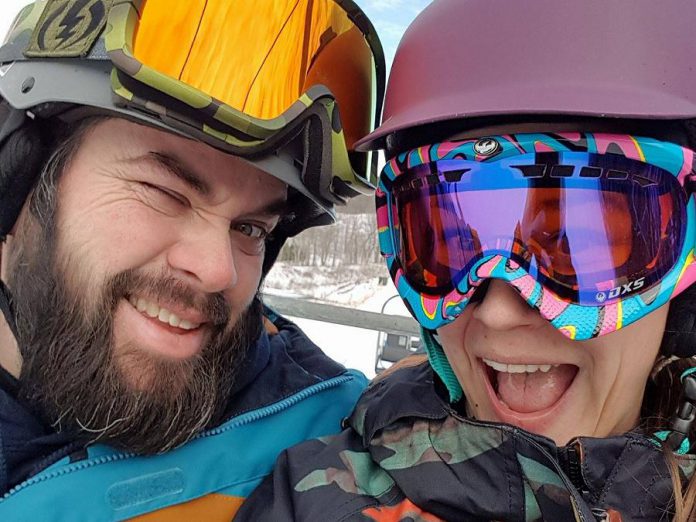 "When people would first meet Wade they were always amazed by his great smile and caring personality," Shayne says. "Wade's love for family, friends and snowboarding will be carried on by many."
No details have been released about the accident that claimed his life, but the Ontario Ministry of Labour, Training and Skills Development is investigating.
Dagmar Ski Resort has posted a statement on social media about Wade's death.
Advertisement - story continues below
"Our Dagmar family is broken-hearted," the statement reads. "Dagmar is a tight-knit family that loves and cares for one another and losing one of our own has been and is devastating."
"We grieve for his beautiful wife and our dear friend Emily and their unborn Baby Hartin. Dagmar will never be the same without you Wade, we love you and you will forever be in our hearts."
A crowd-funding campaign has been set up to support Wade's widow and soon-to-be-born child. The GoFundMe campaign, organized by close family friend Stephanie Muir, is nearing its $30,000 goal as of the date of this story.
"Our family is so grateful to all those who have been asking how they can support us during this difficult time," Shayne says. "We would like to thank everyone for their kind words and generous support, there are no words that can express how heartbroken we are to have lost our beloved Wade."
A visitation will be held on Monday (January 20) from 2 to 4 p.m. and from 6 to 8 p.m. at Celebrations (35 Lindsay St. N., Lindsay), followed by a funeral service the next day at 11 a.m.
In addition to the GoFundMe campaign, donations can be made to the Humane Society of Kawartha Lakes or for Wade's widow and baby online at Mackey Funeral Home. Cheques payable to Emily Johnston-Hartin, Acct.# 5134267 may be made through the Mackey Funeral Home (33 Peel St., Lindsay).