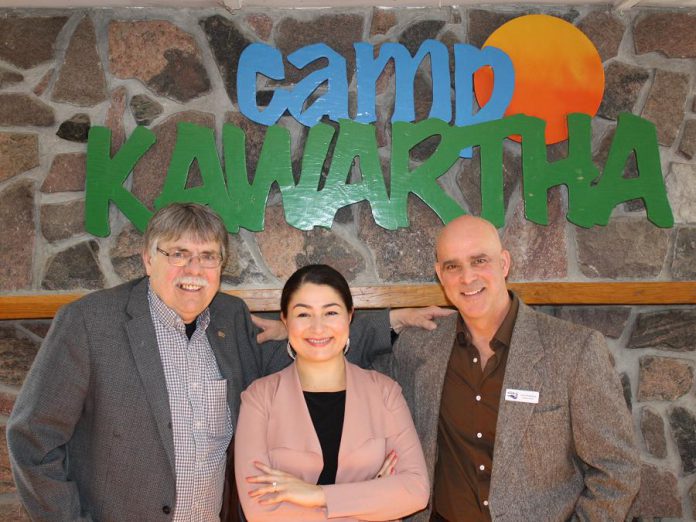 The federal government is contributing $25,000 to help Camp Kawartha replace its aging health centre.
Peterborough-Kawartha MP Maryam Monsef highlighted the federal funding on Friday (January 17) at the environmental charity's location at 1010 Birchview Road in Douro-Dummer.
"Camp Kawartha is a leading environmental steward in our community," Monsef said. "Our government recognizes the importance of sustainable development and supports Camp Kawartha's innovative vision for their new health centre."
Advertisement - story continues below
The health centre serves as a hub where the camp's health care team looks after the health needs of campers during the summer. It also acts as extra sleeping quarters throughout the fall, winter, and spring.
The existing centre, built in the 1950s, has a sagging foundation and needs to be replaced. The new centre will be around 1,200 square feet and will cost about $325,000.
It will demonstrate sustainability by using natural materials and incorporating natural elements such passive solar design — resulting in net-zero utility costs and no carbon footprint.
Construction is expected to begin in the fall of 2020 and be completed by June 2021.
Monsef made the announcement of the $25,000 contribution on behalf of federal Minister of Agriculture and Agri-Food Marie-Claude Bibeau.
The contribution comes from Farm Credit Canada's AgriSpirit Fund, which awarded between $5,000 and $25,000 last year to community improvement projects that enhance the lives of residents or contribute to sustainability in communities.
Advertisement - story continues below
"With this generous contribution, we will be able to construct a zero-carbon building, which will allow our health care team to look after the well-being of both campers and staff," said Camp Kawartha executive director Jacob Rodenburg.
As well as a health centre, Camp Kawartha intends use the new facility as a teaching building for guests, campers and participants in the organization's programming, explaining carbon-neutral design, carbon sequestration, alternative energy generation, natural building materials, product life cycle, and green waste management systems.
"Not only will this building be an example of sustainable design, it will show the community how nature and buildings can co-exist as spaces that are both healthy for people and the planet," Rodenburg added.