The new year is a time for reflection and new goals.
Waleed Dabbah, owner of Dabbah Corp, has no small list of goals for 2020. Continuing to grow his business, hiring as many as 29 local individuals for stable employment, assisting students with their career goals, and fighting the Peterborough opioid crisis are just a few of the items on his list.
And reflecting on Dabbah's success from 2019 suggests that he is well positioned to achieve these goals.
In the spring of 2019, Waleed Dabbah launched his own financial services company Dabbah Corp, which is a brokering service for payment processing machines also known as point of sale (POS) systems.
"This is a competitive industry and I'm proud to say that Dabbah Corp has had a successful year in 2019," says Dabbah, emphasizing that his business is growing. "In the last year, we've gained many new clients in the City of Peterborough and the surrounding area."
Dabbah Corp currently services Peterborough and the Kawarthas, with Dabbah working on expanding north towards Bancroft.
In addition to gaining new clients, Dabbah Corp also hired eight employees in 2019 and is looking to hire 29 more before the end of 2020. Dabbah says he's also looking to hire about five students in total, and will provide training and career advice.
"We've hired great staff so far and want to continue to hire local skilled employees," says Dabbah. "I also want to help the student community and show students that Peterborough and the surrounding area is a great place to do business."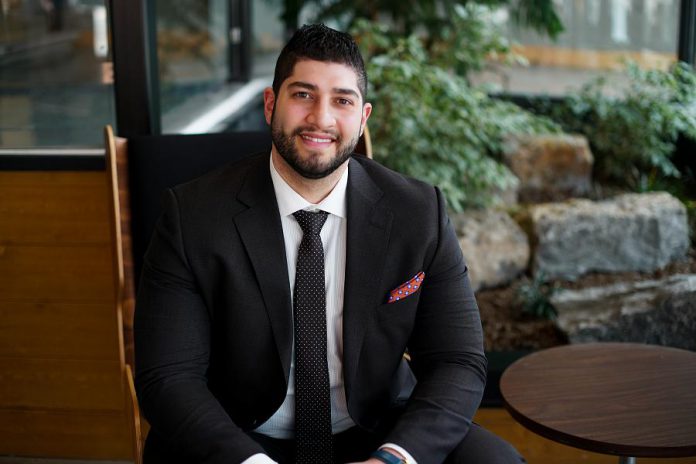 But while Dabbah is planning to grow in 2020, he remains committed to the business principles that got him where he is today: offering excellent hands-on services at an affordable rate and treating each client as an individual with unique needs.
There are many larger financial services companies that offer POS systems, but Dabbah's personalized approach is what sets him apart from other companies.
"I want to see my clients succeed," says Dabbah, who encourages his clients to call him on his cell phone if they experience any issues. "Unlike larger companies, I'm always just a phone call away."
Dabbah Corp offers a range of POS systems, from simple to complex, and Dabbah's extensive knowledge about the systems and the financial services industry is a strong asset to his clients. Before launching his company, Dabbah worked at Hampton Financial and spent over five years developing his client base in the local community.
Dabbah's refreshing approach to business will be of great benefit to small businesses especially.
"The goal is to give small businesses a chance," says Dabbah. "I work with both large and small companies, but small businesses are at a higher risk of failing due to financial strains. Small businesses are the heart of our community and I want to see them thrive."
Despite the many successes Dabbah Corp has had since launching, there are always challenges.
"Businesses can be skeptical about switching providers or about going with a smaller provider," explains Dabbah. "I can reassure my clients that Dabbah Corp provides a world-class service to our local community for half the price."
After meeting Dabbah, it is not hard to imagine why local businesses are making the switch to Dabbah Corp.
Right from the start, Rob Whelan's experience with Dabbah was different. Whelan, the office manager of Whelan's Flooring Centre (2512 Chemong Rd., Peterborough), met Dabbah when he came into the store to discuss saving the business money on their processing fees.
"This was already a different approach to most providers," says Whelan. "I get several cold calls per week from different providers, but none of them come in to discuss business in person."
Whelan allowed Dabbah to analyze their finances and to his surprise Dabbah was able to save his business a significant amount annually.
"Given Waleed's personal approach and the savings, I decided to switch to Dabbah Corp," says Whelan. "Waleed's service is great. If I have an issue with the machine, I just call him directly instead of calling a tech line and waiting on hold."
"He also drops in on a monthly basis to see how everything is going. None of my previous providers have ever done that. I would definitely recommend Dabbah Corp to another business. It is well worth the switch."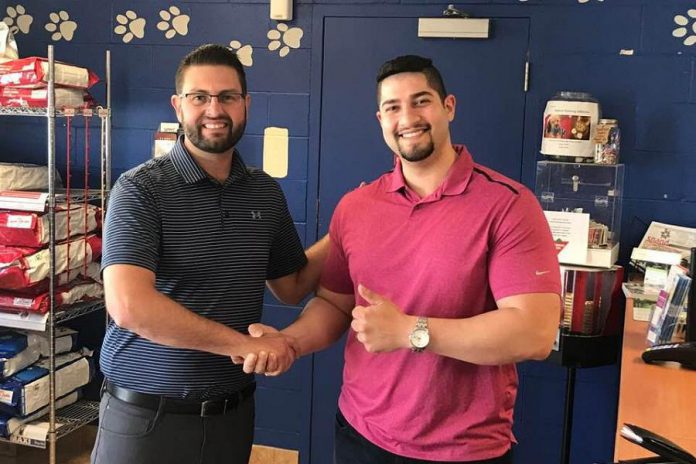 But Dabbah's goals are not just business oriented.
Dabbah is committed to ensuring Peterborough is a strong and vibrant city through his community work. And he's deeply invested in this — it's the community he has chosen to start his business and raise a family.
For example, Dabbah's previous community work included donating over $10,000 to the Peterborough Humane Society and sponsoring the Nels You Are Not Alone project, which allowed creator and mental health advocate Andrew Nelson to produce inspiring posters that have been displayed throughout the community.
Moving forward into 2020, as a member of the Peterborough Downtown Business Improvement Area (DBIA), Dabbah is committed to improving the downtown core for both businesses and shoppers.
While Dabbah has visions of eventually seeing a unified POS system throughout the downtown core, which would make it more convenient for both shoppers and merchants, he has turned his attention to a more immediate concern: Peterborough's opioid and housing crisis.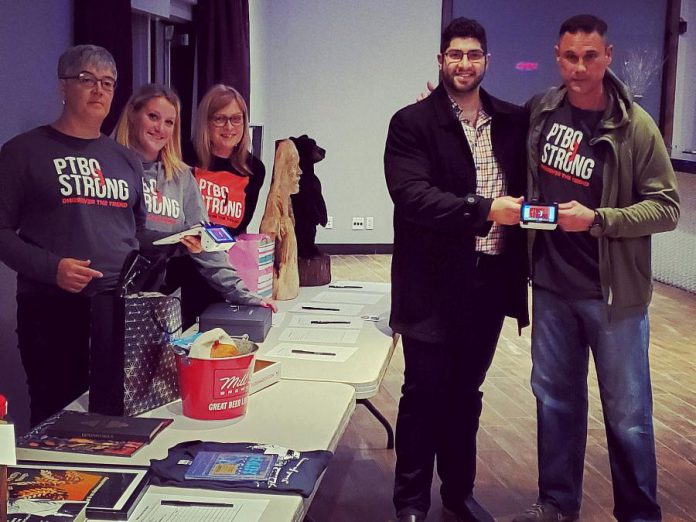 Dabbah is currently working with local organization PTBOstrong. An effort that began in 2019 to address the opioid and homelessness crisis facing the City of Peterborough, PTBOstrong aims to raise awareness, education, and funds about the crisis within the local community.
Dabbah, who is a PTBOstrong board member, will be sponsoring the hall for the organization's 2020 gala. He also supplied PTBOstrong with a POYNT Smart Terminal that has made it more efficient for the organization to track merchandise sales for fundraising.
"Waleed did not want anything in return for his donation," explains Tim Farquharson, deputy chief of the Peterborough Police Service and a fellow PTBOstrong board member.
"This was a corporate donation to a not-for-profit he considers important in Peterborough. We are truly blessed as an organization to have formed this relationship with Dabbah Corp, a company that cares about its community."
It's all in a day's work for Dabbah, who sees it as his duty to give back to the community that has given so much to him.
"I believe that we all need to come together to address this crisis that is affecting our community," says Dabbah. "If we all put our hands together we can be united against the opioid crisis. It's important that we start somewhere and commit to improving the lives of everyone in our community."
For more information about the opportunities Dabbah Corp has to offer, visit dabbahcorp.com or contact Waleed Dabbah by phone at 705-761-2672 and by email at info@dabbahcorp.com.
VIDEO: Why work with Dabbah Corp?

This story was created in partnership with Dabbah Corp.