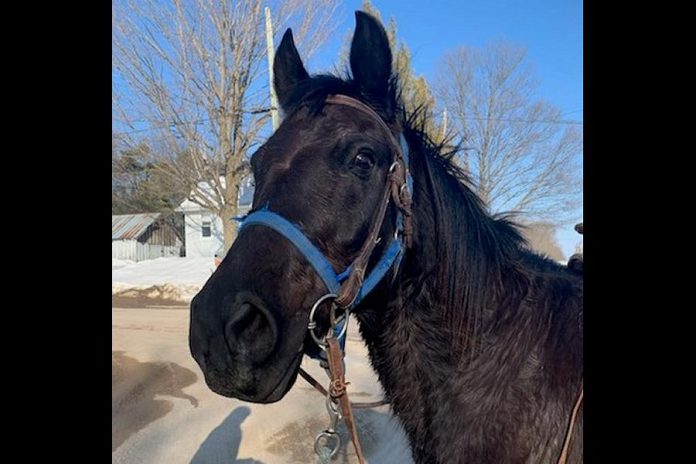 The Peterborough County Ontario Provincial Police (OPP) are looking for the owner of a horse.
Police were called to the Burleigh Falls area at around 3:15 p.m. on Sunday afternoon (February 23) to respond to a report of a found horse.
The owner of the horse can't be located.
Advertisement - content continues below
The horse has been taken to a farm in the area.
The horse is described as a black gelding with a blue halter and western saddle.
The owner(s) can contact the Peterborough County OPP at 705-742-0401 or the non-emergency line at (888) 310-1122 to claim the horse.