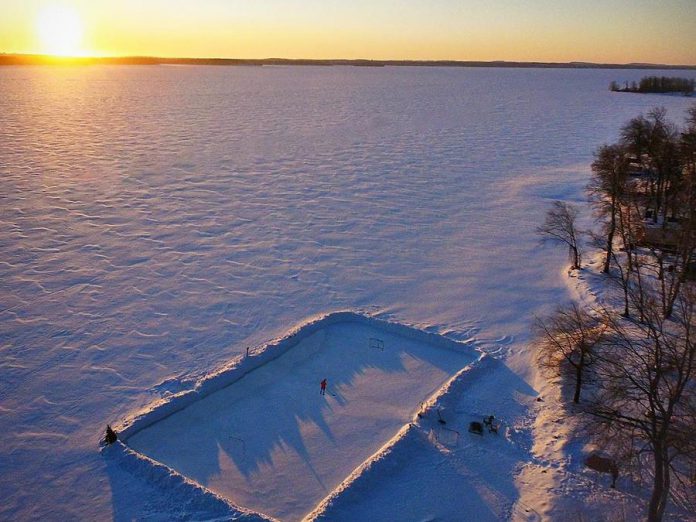 Oh February! It's the month of love — don't miss our Heart Lake photo below — but it's also the month when many of us lament the long winter and Mother Nature's wrath of in the form of snow and ice.
But if anything is clear from our selection of top photos this month, it's that our followers and local photographers still love to get outside. We are persistent in our pursuit of enjoying the Kawarthas in all seasons! I hope you enjoy this month's selection.
Do you want to get on our top photographers list? All you need is an Insta account and to tag us using our hashtag #kawarthanow when posting your photo.
We share photos from across our readership area, which is the five-county area surrounding Peterborough which includes Peterborough, Northumberland, City of Kawartha Lakes, Haliburton, and Hastings (we sneak in the occasional Algonquin Park picture as well, particularly if it's by a Kawartha photographer).
To see our daily shares of photos, follow us on Instagram @kawarthanow and check out our feed's highlight reels for recaps of every month in 2020.
Advertisement - story continues below
#1. Lake hockey by Travis Tedford @travistedford
Posted February 22, 2020. 8,707 impressions, 754 likes
Travis Tedford took this shot of a shoreline hockey rink in Bobcyageon during the sunrise.
#2. Snowlar bear baby by Dana Beren Watts @danaberenwatts
Posted February 11, 2020. 8,268 impressions, 1,003 likes
Peterborough residents Jon Kolodziej and Dana Beren Watts added a baby to their original snowlar bear just in time for Family Day (and then, later, they added a second baby).
#3. Linda Kash as the Philly Cream Cheese Angel by kawarthaNOW @kawarthanow
Posted February 26, 2020. 8,175 impressions, 322 likes
A photo of Peterborough's own Linda Kash as Canada's iconic Philly Cream Cheese Angel, supplied by Philly Canada for our story about the company's casting call for the next Philly Angel.
Advertisement - story continues below
Posted February 10, 2020. 7,807 impressions, 842 likes
Local wildlife photographer Dave Ellis captured this young adult bald eagle coming in for a landing. "Notice it still has just a touch of brown on its head indicating that it is not quite a fully matured adult," he writes.
#5. Heart Lake by Arjun Yadav @arjsun
Posted February 14, 2020. 6,498 impressions, 623 likes
We posted this drone shot of Heart Lake near Ompah (in Frontenac County southwest of Ottawa) in honour of Valentine's Day. The lake is so popular among Instagrammers that Frontenac County issued a caution in fall 2019, as people were trespassing on private property and walking through Crown land during hunting season without wearing the proper attire.
Advertisement - story continues below
Posted February 9, 2020. 6,177 impressions, 609 likes
North America's indigenous peoples had names for full moons throughout the year, which settlers adopted and translated into English. A full moon in February is called the Snow Moon, but is also known as the Hunger Moon or the Storm Moon, reflecting the conditions of the season.
Posted February 7, 2020. 6,145 impressions, 552 likes
Wood and ice carver Ken Ardnt created this ice sculpture of a dragon for Lakefield's annual Polar Fest ice sculpting competition.
Advertisement - story continues below
#8. Husky and a winter sunset by Travis Tedford @travistedford
Posted February 4, 2020. 5,445 impressions, 501 likes
Photographer Travis Tedford, who also took the #1 photo on our Instagram this month, scores again with this dynamic shot of a husky running across the ice in Bobaygeon.
#9. Barred owl by Keith Manser @manserkeith
Posted February 19, 2020. 5,404 impressions, 472 likes
Amateur nature photographer Keith Manser captured this barred owl resting on a fence post near his home. Also known as a hoot owl, the barred owl's "who-cooks-for-you" call is often heard in forests across North America.