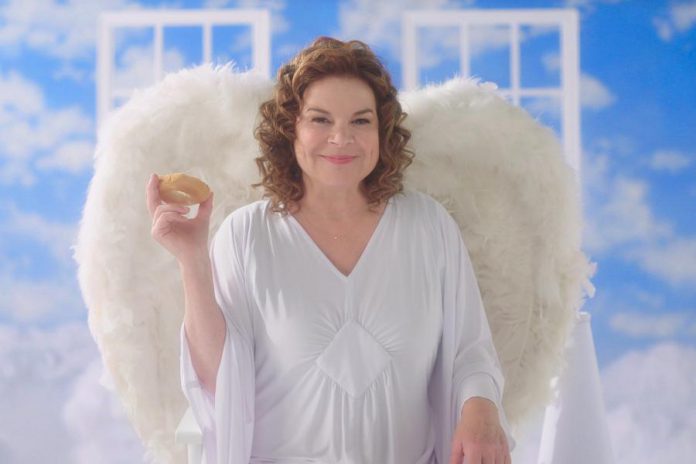 Peterborough performer Linda Kash, whose claims to fame include her stint as the iconic Kraft Philadelphia Cream Cheese Angel in the beloved TV commercials from the 1990s, has put out a casting call for the next Philly Angel.
On behalf of Kraft Heinz Canada, Linda is inviting Canadians to share a short video on social media using #PhillyCastingCall, showcasing why they're perfect for the role. Beyond bragging rights, starting in early May the new angel will star in Philly Cream Cheese programming.
The original PHILLY Angel is back! And she's ready to pass on her wings. Post a video telling us why you should be the next PHILLY Angel using #PHILLYCastingCall on Facebook, Twitter, YouTube or Instagram.
For more info: https://t.co/7i3Vu651ph pic.twitter.com/aIJcHIGgtS

— Philly Cream Cheese (@PhillyCanada) February 26, 2020
"After years of spreading a little cream cheese love across Canada, I've had an amazing time being the Philly angel," Linda says. "I am so excited to be back and searching for my successor."
Advertisement - story continues below
According to a media release, as casting director for the next angel, Linda is looking for a "charming, clever and relatable person" who can carry on her legacy and bring a fresh outlook to the role. Eligible candidates must be 18 years of age or older and be legal residents of Canada.
You also must love Philly cream cheese, especially on a bagel — and be able to pronounce bagel properly, Linda jokes.
"My biggest piece of advice to wannabe-Philly angels is to be yourself," Linda says. "Have fun and show me what makes you different. Oh, and remember it's pronounced bayg-gel — not bagg-el. I seriously won't look at submissions with bagg-el pronunciations!"
Calling all Canadians! I'm back! & YOU could be the next Angel! Share your video online using the #PHYLLYcastingcall by March 10th!!! Anyone and everyone is welcome to post Its a great gig. Do it! ??

Posted by Linda Kash on Wednesday, February 26, 2020
Those looking to audition should submit their videos from a public social account using #PhillyCastingCall from Wednesday, February 26th until 11:59 p.m. on Tuesday, March 10th. Videos can be shared via Instagram, Twitter, YouTube, or Facebook.
There is no required length for your audition video, but it must display your face and voice. There's no requirement listed for a specific gender.
If Kraft Heinz Canada likes your audition video, they may reach out to you either through direct messaging or in the comments section of the social media account(s) where you posted the video.
Advertisement - story continues below
For more information on the Philly casting call, visit www.kraftcanada.com/~/media/Kraft Canada/brands/images/Philadelphia/philly-casting-call-guidelines.pdf.
VIDEO: Linda Kash as the Philadelphia Cream Cheese Angel (1995)