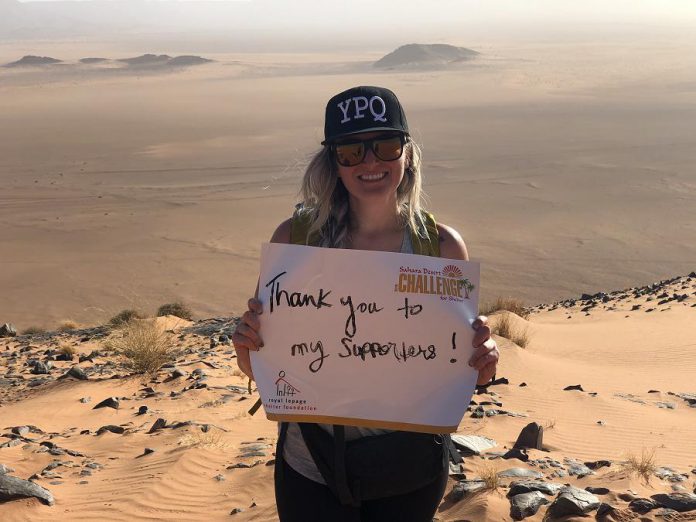 Linz Hunt of Royal LePage Frank Real Estate in Peterborough has donated $17,820 to YWCA Peterborough Haliburton's Crossroads Shelter in support of women and children fleeing abuse.
Hunt raised the funds by participating in Royal LePage Shelter Foundation's 2019 Sahara Desert Challenge for Shelter, where a group of 120 Royal LePage professionals journeyed to Morocco in November to trek 100 kilometres across the Sahara Desert over five straight days.
"As a realtor, my job is to sell people homes and I can't imagine associating a home with fear and danger," Hunt says. "I chose to contribute more intentionally to the YWCA by taking part in the Sahara trek because of the people I know and love who have experienced gender-based violence."
Advertisement - story continues below
Each member of the trek had to raise a minimum of $5,000 to be eligible to participate.
Hunt raised a total $22,275 from her participation in the event, and chose to donate 80 per cent to YWCA's Crossroads Shelter and the other 20 per cent to the Royal LePage Shelter Foundation.
In total, the event raised almost $1.2 million for women's shelters and domestic violence prevention and education programs across Canada.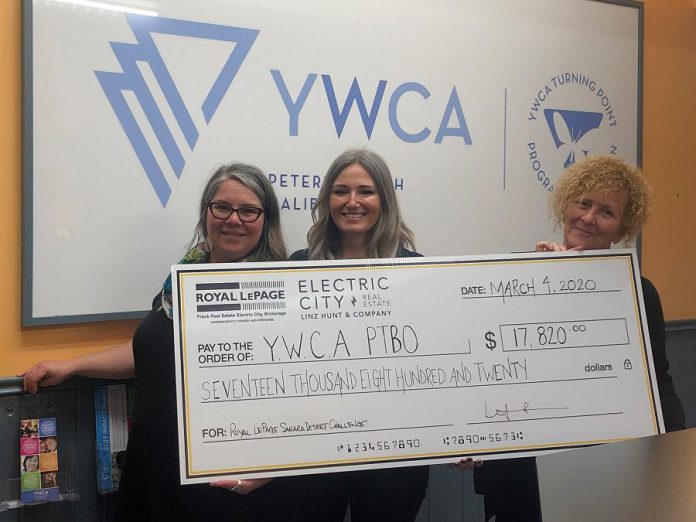 "Every day throughout the trek, we read letters from women and children who had escaped their abusers thanks to the shelters we were supporting," Hunt says.
"These letters were heartbreaking but they reaffirmed that our journey was nothing in comparison to what these families have gone through. I truly had the experience of a lifetime supporting such an important cause."