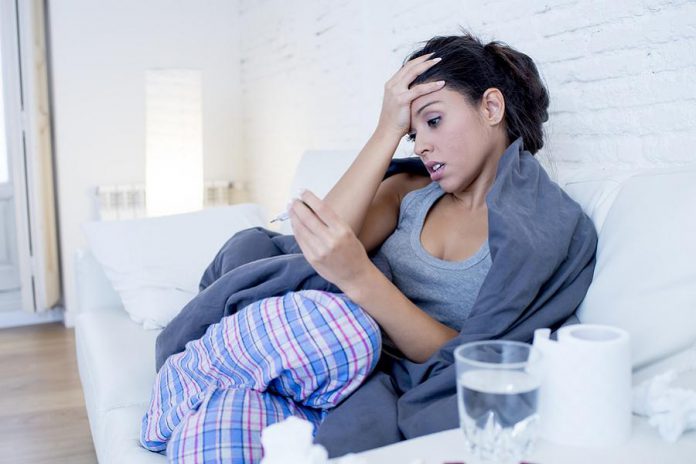 Peterborough Public Health is encouraging area residents to call a public health nurse if they have travelled abroad within the last 14 days, have mild respiratory symptoms, and are concerned that it may be COVID-19.
The health unit announced on Wednesday (March 11) that it will be offering extended phone hours to screen residents, with the intention of reducing unnecessary strain on hospitals.
"We are encouraging all residents with mild respiratory symptoms to call us so we can determine if further testing for COVID-19 is needed," explains medical officer of health Dr. Rosana Salvaterra. "Our goal is to keep those with mild symptoms away from hospitals, so they (hospitals) can tend to those who require acute care."
Advertisement - story continues below
Mild symptoms include a low-grade fever, mild coughing or sneezing, and a sore throat. If you are having difficulty breathing, you should call 911 for immediate medical attention.
Public health nurses will be available by phone from 8:30 a.m. to 8:00 p.m. from Monday to Friday, and from 9:00 a.m. to 4:00 p.m. on Saturdays. Residents with mild symptoms can call the COVID-19 hotline at 705-743-1000, ext. 401 or email covid19@peterboroughpublichealth.ca to consult with a nurse.
After these hours, residents are asked to call Telehealth Ontario at 1-866-797-0000 to speak with a nurse about their symptoms, or email covid19@peterboroughpublichealth.ca for follow up the next business day.
Public health nurses will determine if residents should come in to Peterborough Public Health for further testing. All individuals who are tested are followed up by a public health nurses and will be required to self-isolate.
The symptoms of the COVID-19 infection are similar to other respiratory infections, including influenza. According to the World Health Organization, the most common symptoms of COVID-19 are fever, tiredness, and dry cough. Some patients may have aches and pains, nasal congestion, runny nose, sore throat, or diarrhea.
VIDEO – How to protect yourself against COVID-19 (World Health Organization)

As of 5:30 p.m. on Wednesday (March 11), there are no confirmed positive cases of COVID-19 infections in the Kawarthas. In Ontario, 3,395 patients have been approved for COVID-19 testing, with 2,888 negative cases, 37 confirmed positive cases, five resolved cases, and 465 cases currently under investigation.
For further information and resources about COVID-19, visit www.peterboroughpublichealth.ca or ontario.ca/coronavirus.
If you live in Northumberland County, Haliburton County, and City of Kawartha Lakes, visit the Haliburton, Kawartha, Pine Ridge District Health Unit website at www.hkpr.on.ca for more information.
This story has been updated as Peterborough Public Health has reissued the original version of its announcement to specify that the screening it intended for people who have "recent travel history abroad within the last 14 days".