Downtown Peterborough creative hub Watson & Lou is turning a bad situation into something good.
In response to the COVID-19 epidemic, owners Anna Eidt and Erin Watson announced on Facebook on Monday (March 16) they have decided to temporarily close their bricks-and-mortar shop at 383 Water Street.
However, they also operate an online shop at www.watsonandlou.com and — "because independent arts organizations are some of the hardest hit right now" — they are donating five percent of their online sales this week to The Theatre of King, an independent theatre venue in downtown Peterborough.
Advertisement - story continues below
They are also offering free delivery within the City of Peterborough.
"If you order something locally and choose 'local delivery', it will arrive on your doorstep within the week via bike or vehicle, by your friendly neighbourhood W&L delivery woman in mask and gloves," they write.
And, despite the economic hit local independently owned businesses are taking right now, they haven't lost their sense of humour, calling it "The COVID special" on their website.
As for scheduled workshops this week, Watson & Lou is postponing them and will contact ticket holders with more information.
For more information and to shop locally online at Watson & Lou, visit www.watsonandlou.com.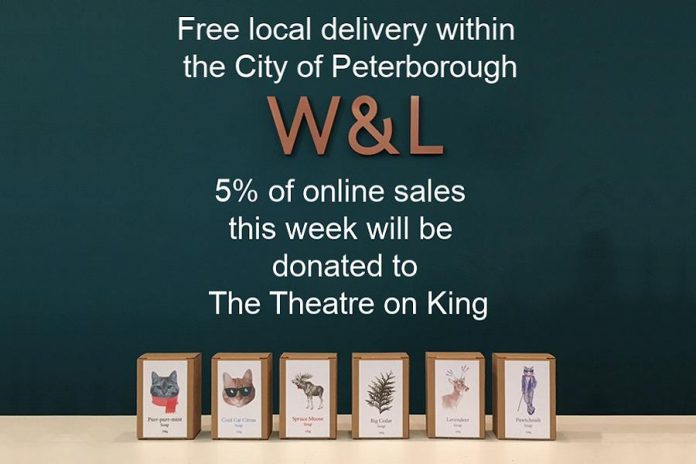 We're looking for good news stories to share with our readers during this stressful and challenging time. Do you know of an individual, group, or local business that's doing something special to support the community? Email us at newsroom@kawarthanow.com or message us on social.