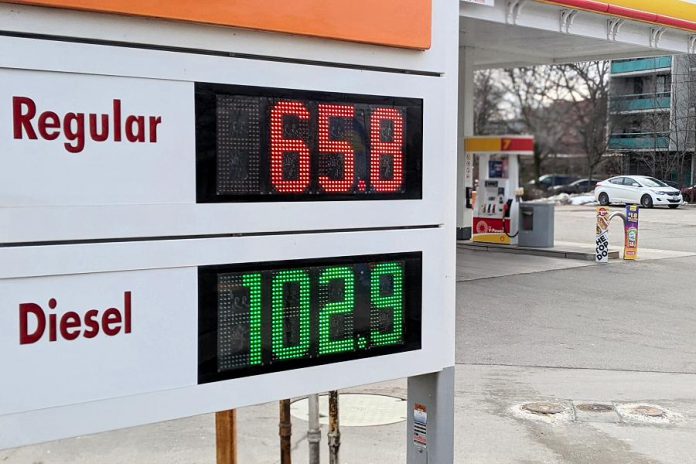 With many of us sheltering at home due to COVID-19, we have nowhere to go — but it's a whole lot cheaper to get there.
Gas prices plunged again on Wednesday (March 24), dropping to around 65 cents per litre from Tuesday's low of around 74 cents a litre.
The last time prices were this low was in 2003, when the average price was 65.8 cents per litre.
The lower prices are a result of a decline of oil prices due to an ongoing oil price war between Russia and Saudi Arabia and less demand for gas as people stay at home during the COVID-19 pandemic.
If the pricing war between Russia and Saudi Arabia continues, petroleum analysts say the price of gas could continue to plummet.
If your car runs on diesel, you're not getting much of a price break.
Diesel fuel remains at over $1 per litre and may go higher, as the trucking industry that helps keep the supply chain moving uses diesel.
Despite the low prices, gas stations have few customers as most people are heeding the advice of public health officials to stay at home.