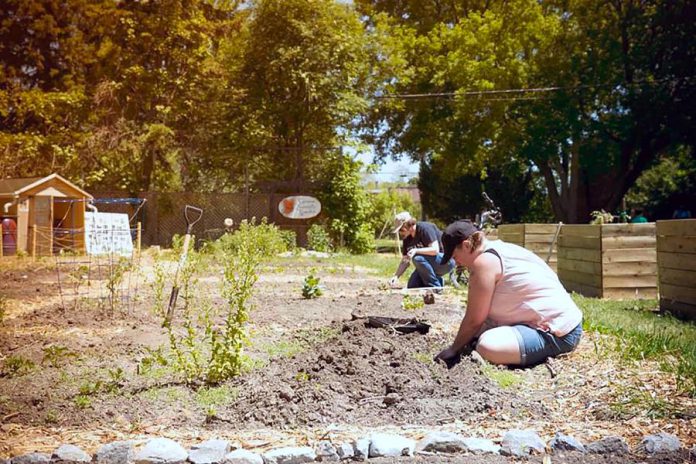 All three public health units in the greater Kawarthas region have now released guidelines and instructions for the safe operation of community gardens in their respective areas.
On April 25th, the Ontario government announced that emergency orders under the Emergency Management and Civil Protection Act will be amended to permit the use of allotment gardens and community gardens across the province. The gardens, which are a source of fresh food for people including those who face food insecurity, were previously not considered an essential service.
With the growing season approaching, many advocates for food security and community gardens had raised concerns that the gardens were forced to remain closed under Ontario's state of emergency.
Advertisement - story continues below
The province also announced that local medical officers of health would be providing advice, recommendation, and instructions that the gardens must meet to operate, such as physical distancing, and cleaning and disinfecting commonly used equipment and surfaces.
The guidelines recently released by Peterborough Public Health, Haliburton Kawartha Pine Ridge District Health Unit, and Hastings Prince Edward Public Health share some common instructions, including maintaining physical distancing of at least two metres (six feet) between gardeners, providing a hand-washing or hand sanitizer station at the garden with instructional signage, avoiding the sharing of tools between gardeners, and regularly disinfecting tools and high-touch surfaces.
Other instructions vary, but frequent ones include avoiding the community garden if you feel sick, prohibiting public guests in the garden (members, staff, and volunteers only), limiting the number of people in the garden at any one time to five, bringing children to the garden only on an as-needed basis, prohibiting pets (except for service animals), limiting the amount of time spent in the garden, and prohibiting social gatherings, workshops, and similar group events.
Detailed guidelines and instructions are available from each health unit's website: