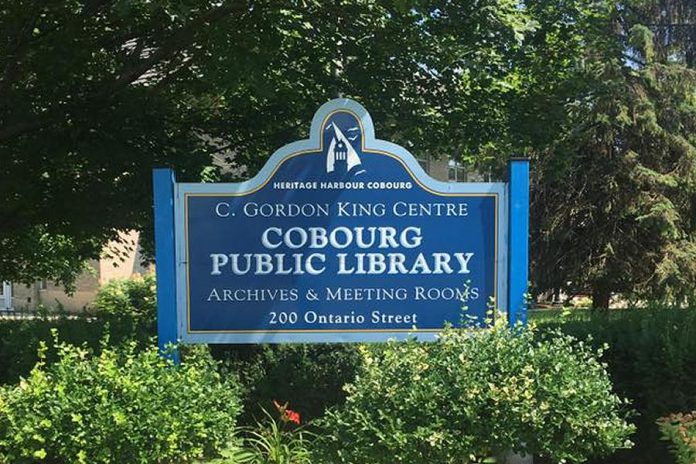 Last Thursday (May 14), the Ontario government announced the first stage of reopening the province during the COVID-19 outbreak, including that Ontario libraries would be allowed to provide pick-up and delivery as of Tuesday, May 19th.
In the Kawarthas, only the Cobourg Public Library's main branch is offering curbside pick-up beginning on Tuesday.
You can request items online or by phone; all items are isolated for a minimum of three days. The library will call when items are ready for pick-up.
Advertisement - story continues below
The following guidelines and procedures are in place when picking up items:
Only one member of your household should go to the library during your chosen time period to pick up items.
You will be asked to line up to the south of the main doors, following COVID-19 protocols.
When you get to the main door, state your name, or the name of the person in your household you are picking up items for.
If you are physically unable to stand in line to wait, let the library know and they will arrange to have someone meet you in the parking lot with your items, and place the bag of items into your trunk for you.
The library will not be accepting returns at the pick-up point, but items may be returned at any other time in the library's dropbox.
If you are not feeling well on your pick-up date, the library requests that you do not pick up your items from the library.
The Peterborough Public Library, the Kawartha Lakes Public Library, and the Port Hope Public Library are also all planning to offer pick-up service, but only when they can ensure the safety of library employees and patrons. Visit their websites or social media channels for updates.
In the interim, all due dates on library materials that were borrowed before the libraries closed due to the pandemic are extended and no fines will be charged.