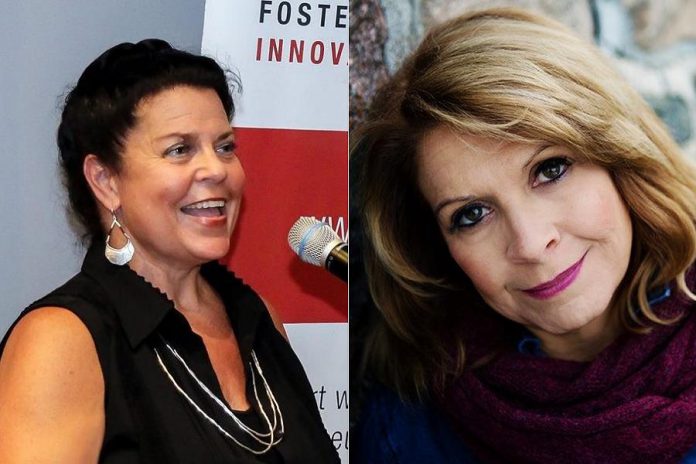 kawarthaNOW.com founder, CEO, and publisher Jeannine Taylor will be the next guest on 4th Line Theatre's "Friday Morning Business Breakfast Talks with Kim Blackwell".
The online event takes place at 8 a.m. on Friday, June 26th on the Zoom video conferencing platform. Register at eventbrite.com/e/109368524200.
The Friday Morning Business Breakfast Talks series is one of the virtual events under the umbrella "Nexicom Presents 4th Line Theatre @ Home", which 4th Line Theatre has developed to keep the community engaged and connected during the COVID-19 pandemic. The outdoor theatre company in Millbrook has postponed its 2020 summer season due to the pandemic.
Advertisement - story continues below
In Friday Morning Business Breakfast Talks, 4th Line's artistic director Kim Blackwell invites local business leaders in the community to talk about the day-to-day challenges and opportunities of their businesses, what led them on their chosen career paths, and the impact the "new normal" is having on how they lead, both in business and the communities they serve.
"These sessions will be an excellent opportunity to get to know local political and business leaders and the inner working of their sectors," says Blackwell. "I hope you can join me."
Blackwell's June 26th guest Jeannine Taylor has more than 30 years' experience in marketing, media, and communications, with 24 years specializing in internet marketing and web development. In 1996, the life-long Peterborough resident launched quidnovis.com, one of the region's first informational websites, which eventually became kawarthaNOW.com.
Taylor's awards include Peterborough's Business Woman of the Year in 2005, a Premier's Award nomination in 2003, and a City of Peterborough Civic Award for chairing the development of Millennium Park and the Otonabee River Trail. She was a recipient of a Peterborough-Kawartha Women's Leadership Awards in 2018 from MP Maryam Monsef.
Friday Morning Business Breakfast Talks is sponsored by long-time 4th Line Theatre supporter Nexicom. The event is free, but is limited to 100 attendees.