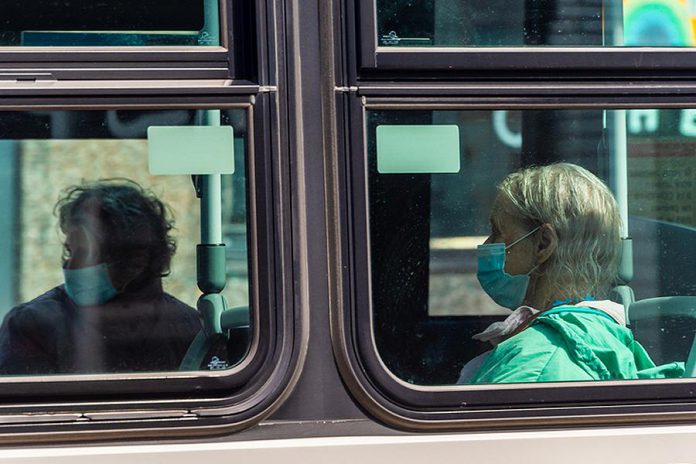 As Peterborough region residents and businesses adapt to the gradual reopening of the local economy as part of the province's stage two roll-out, Peterborough medical officer of health Dr. Rosana Salvaterra is encouraged by what she sees but warns the outcome is yet to be seen.
"There are process indicators and there are outcome indicators," Dr. Salvaterra explained during her weekly briefing held on Wednesday (June 17).
"As far as the process indicators go, I feel encouraged. However, we'll start to see the real outcome indicators in a week or two. I'm optimistic about what I'm seeing, but if we start seeing more new cases emerging over the next couple of weeks, particularly symptomatic cases, that will not be good news for us. We need to keep vigilant."
Advertisement - story continues below
As of 5 p.m. on Tuesday (June 16), the total number of positive cases in the region was 93. Of the positive cases, 87 have been resolved while four cases remain active — an increase of three over the past week — with two COVID-19 related deaths reported. There are no institutional outbreaks.
Meanwhile, an estimated 13,550 people have been tested — 2,400 over the past week. One of every 11 residents in Peterborough Public Health's catchment area has now been tested.
Locally there have been 63 positive cases detected per 100,000 people, compared to Ontario's rate of 219 positive cases per 100,000 people. Meanwhile, the local incidence rate over the past week is 1.4 positive cases per 100,000 people, again much lower than the provincial incidence rate of 9.8 cases per 100,000 people.
Dr. Salvaterra's principal message focused on the use of masks.
"The wearing of non-medical masks is recommended for people will find themselves in situations, like going to the barber, where physical distancing is difficult to maintain," she said. "It's also the case for people using public transit or taking a taxi, and it should be standard practice for anyone going into a store."
"Anyone going for a medical appointment is also requested to wear a mask, but masks must be disposed of or washed properly," Dr. Salvaterra noted. "Currently the wearing of a mask is a courtesy for most, but a requirement for some. This may change as we learn more about the added protection that masking offers. We all need to accept that wearing a mask is part of the new normal in this COVID-19 reality."
Dr. Salvaterra also added some much-needed clarification around the now-permitted gatherings of up to 10 people in social circles.
"It is a mutually exclusive social circle," she clarified. "You can only be in one."
"Everyone who commits to being part of that social circle commits that this is their only social circle. You're only as strong and protected as the others who are part of the circle. Only the social circle members can break the two-metre distance rule. Anyone one else has to stay outside of those two metres."
Thinking back to the early stages of the pandemic and subsequent measures, Dr. Salvaterra said she purposely "tried not to imagine what the future holds," adding "I've tried very much to stay in the moment."
"That's how I prepare myself to cope with potential setbacks. We had weeks earlier on in March and April where we fewer cases, and then we would have a week with double the number of cases. The way I help myself is take it as it comes and be prepared for either scenario."
"We can't lose sight of the fact that we are in a pandemic that's going to last 18 to 24 months, if we're lucky, or until we get a vaccine — if we get a vaccine. We have to be prepared for this being a long haul."
Advertisement - story continues below
Meanwhile, Peterborough Mayor Diane Therrien notes the city is continuing to review what can be done to create more space for now-permitted-to-open restaurant, café, and pub patios. The city shut down a portion of George Street last Friday (June 15), only to re-open it to traffic in short order following pushback from some downtown merchants.
"It (street closings) is certainly not something that's off the table going forward, but the key part is communication so everyone knows what we're doing, everyone knows how they can be a part of it," Therrien said. "It happened on four days' notice. Communication needs to be a stronger piece of that puzzle so all merchants can feel they're part of that process."
Also participating in the briefing was Julie Brown, the interim executive director of the Peterborough Family Health Team.
She noted physicians and nurse practitioners are "urging" patients to wear a mask when attending appointments. As for those who are without a family doctor, Brown notes a virtual care clinic option is available. For more information on that service and how it works, visit www.peterboroughfht.com or phone 705-536-0882.