Aleksandr (Aleks) Goloborodko writes beautifully. An email requesting an opportunity to chat is returned with an artfully crafted response that includes, "I would like to signify my gratitude to you for inviting me to the interview."
A phone conversation with Aleks, a new Canadian who has settled in Peterborough, is equally charming, with his wife Iryna offering comments and encouragement from another room.
For this Ukrainian native who has made a home in Peterborough as an artist, language will be the path to success in his newly chosen country. Aleks was originally happy with life in Ukraine. He was involved with real estate and law and he operated a successful company.
He is educated and a hard worker, a family man, and someone who pays attention to details. From a brief conversation, Aleks is clearly a glass-half-full kind of guy.
Sharing his journey to Canada, he explains how 2014 was a difficult year in his home country. Rising political instability and civil unrest were signs for Alex and his wife to leave while they could. Their son Volodymyr was already enjoying a unique opportunity studying nursing at Trent University and, to Aleks, Peterborough sounded like a nice place.
Ready to leave the crisis behind, he and his wife decided to start again in Canada.
"If you understand that your life has changed and you cannot be in this place anymore, you will find it easy to drop everything and to move," Aleks says. "It was a terrible reason to leave, but the stars showed us the way."
Now in Peterborough, Aleks has started to create art. He works in mixed media, letting his feelings flow freely and without language barriers, because the art he creates is its own language.
"I like being an artist now, because artists don't need so many languages," he says.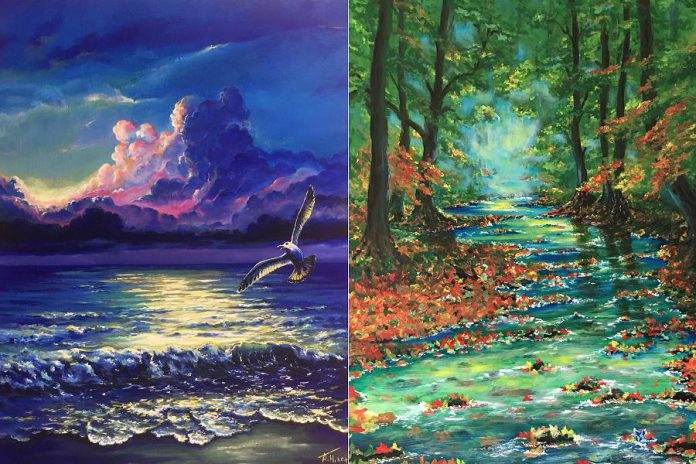 But, as Aleks recognizes, the language of art could only take him so far in his new country.
"I needed English," Aleks says. "I (also) speak German, but English was new."
Determined to succeed and ready to remove barriers, Aleks spent a difficult first year in Canada, learning English day by day and month by month through ESL programs offered at Trent University.
"It was funny to sit with teenagers in class at 50 years," Aleks laughs. "Now I am a student at Fleming ESL and I don't have a choice. I need to speak, to write, and language barriers make you uncomfortable. I also need language to bring my art to people, in galleries or festivals."
Aleks is one of the many Peterborough residents closely connected to the New Canadians Centre who will be missing the organization's annual Multicultural Canada Day celebrations because of the restrictions needed to stay safe during the COVID-19 pandemic.
It's causing sadness and difficulty, but Aleks is taking it in stride.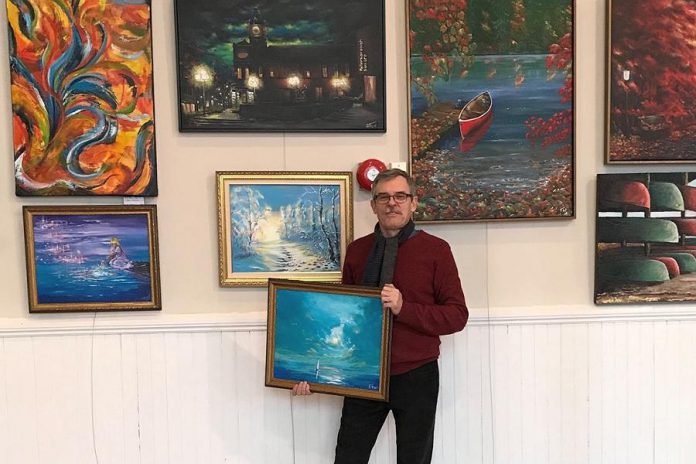 "Many festivals and events are now cancelled, so I cannot show my art," he says. "But this makes space for me to create more pieces and to contact other places for my art."
Aleks has a strong desire to build connections for his art and to be connected to new people. He's excellent at networking and he notes how helpful New Canadians Centre has been in helping him rebuild his sense of community, saying the centre has brought him into contact with many new friends.
"One friend hooks another and then you build more and more with friends," Aleks says, a smile coming through in his voice.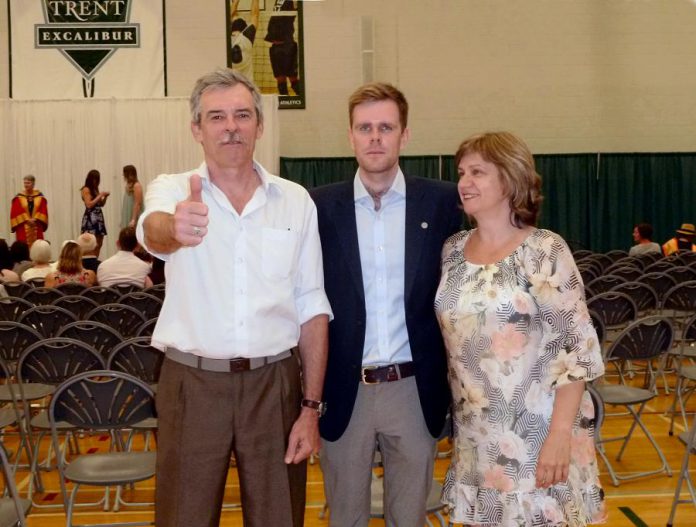 Cancelled festivals and COVID-19 aside, Aleks is loving his new community. When asked about how his son, now an intensive care unit nurse, is enjoying having parents so close by, there is more laughter.
"He is not always so happy with his mom asking so many questions all the time," Aleks remarks, while his wife makes some comments in the background. "He is happy with his first line job. He loves it and he is happy with that."
After some more discussion about his art, painted landscapes, and some portraits, Aleks declares the interview a success.
"This was my first interview in my life," he laughs. "So many new things for me here in Canada."
To contact Aleks about his art, you can email him at alekshartist@gmail.com.
This year, the New Canadians Centre is celebrating 40 years of welcoming and supporting newcomers, and the annual Multicultural Canada Day Festival is an important part of this history. The festival brings our community together for a celebration of our country's birthday and the multiculturalism that is core to Canada's national identity.
Newcomers and their families have grown to be part of the rich cultural fabric that binds our community together. "Peterborough Is My Home" — our chosen home that we love, cherish, and support. This year's Multicultural Canada Day programming embraces this sentiment and has been adapted to reflect physical distancing guidelines due to the COVID-19 pandemic.
To learn more about other #PtboIsMyHome activities and events leading up to and on Canada Day, please visit nccpeterborough.ca. You can also follow New Canadians Centre on Instagram, Facebook, and Twitter.