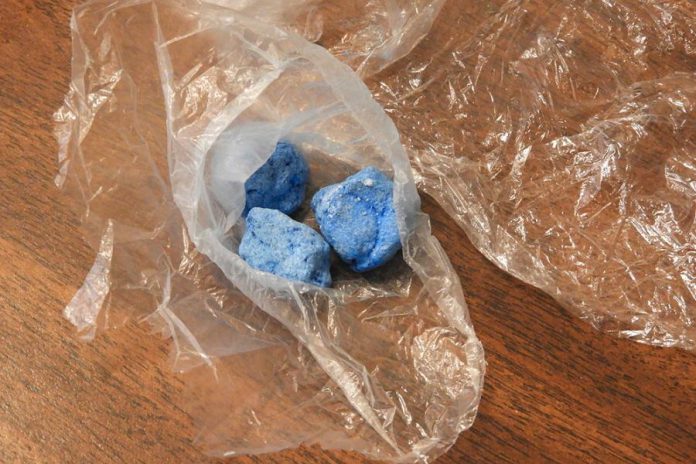 While ongoing COVID-19 emergency measures and steps being taken toward recovery have been front of mind for Peterborough's medical officer of health since mid-March, another public health crisis has emerged as "a second more deadly one."
During her weekly media briefing held Wednesday (June 24), Dr. Rosanna Salvaterra noted there have been 24 overdose deaths in Peterborough city and county since the beginning of the year.
In May alone, there were six fatalities and, to date in June, that number has been equalled. In comparison, there have been two fatalities in the Peterborough area due to COVID-19 since the pandemic began in March.
Advertisement - story continues below
There were almost three more drug-related deaths this week. Early on Wednesday morning (June 24), three drug users were found with vital signs absent — but were fortunately revived by first responders and are now recovering at Peterborough Regional Health Centre.
"There are three families in Peterborough this morning coping with the aftermath and who came close to planning funerals," said Dr. Salvaterra, admitting to having spent "a sleepless night."
"One coroner shared that the blood level of fentanyl in a deceased person was three times what is considered a lethal dose. Found at the scene were crystal meth and cocaine, so apparently these drugs have enough fentanyl in them to be life threatening. Any drug use in Peterborough right now should be considered extremely dangerous."
"I am appealing to everyone to find out if anyone you love has a drug addiction and connect with them. If you are estranged, please reconnect and hold them tighter than ever. Help them create a safe consumption site. Be that safe place if they need you and be prepared to respond with naloxone. Have a phone ready to call 9-1-1. I really need you to be their lifeline."
Dr. Salvaterra added that with the borders closed, there is less access to opioids. That has resulted "in a real cocktail", she said.
"You can't really be sure of what you're buying and using. The number of deaths point to the fact that supply is toxic."
Speaking to the local COVID-19 situation, Dr. Salvaterra remains encouraged by the numbers as the Peterborough region cautiously reopens according to the provisions of the Ontario government's stage two recovery plan.
As of 4 p.m. Tuesday (June 23), the total number of positive cases in the region was 95, with no new cases since last Saturday (June 20). Of the positive cases, 89 have been resolved while four cases remain active — an increase of two over the past week — with two COVID-19 related deaths reported. For the fifth consecutive week, there are no institutional outbreaks reported.
Advertisement - story continues below
Meanwhile, an estimated 15,400 people have been tested — 1,850 during the course of the past week. One of every 10 residents in Peterborough Public Health's catchment area has been tested.
Locally there have been 64 positive cases detected per 100,000 people compared to Ontario's rate of 228 positive cases per 100,000 people. Meanwhile, the local incidence rate over the past week remains at 1.4 positive cases per 100,000 people, again much lower than the provincial incidence rate of 10 cases per 100,000 people.
Speaking to measures put in place in Peterborough's downtown core to facilitate a safe experience for shoppers and patio patrons, Dr. Salvaterra heaped praised on the City of Peterborough and the Peterborough Downtown Business Improvement Area for working together to come up with a plan that works for most.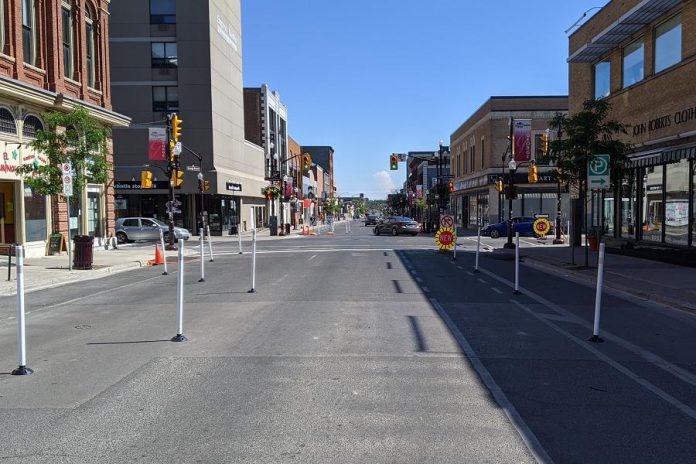 "Some of the changes may seem quite significant and will take time for familiarity to set in," she conceded of the measures that include some traffic lane closures.
Also participating in Wednesday's media briefing was Peterborough Mayor Diane Therrien. She too touched on the downtown measures.
"I know there are some who aren't fully on board but I'm encouraging people to give it a chance. This is new for all of us."
Meanwhile, it was announced the COVID-19 drive-through testing clinic at the Kinsmen Arena has been extended, open all next week until Friday, July 3rd with the exception of Canada Day on July 1st.