As if the COVID-19 pandemic was not enough, Bobcaygeon's newest restaurant has just suffered a devastating blow.
On Wednesday morning (June 24), Don and Laurie Riley, owners of Rileys Bar and Grill at 50 Canal Street in Bobcaygeon, received a call saying their restaurant was on fire.
"We are beyond upset and in total shock that this has even happened," the couple write on their Facebook page. "Everyone is thankfully safe. We want to thank all the firefighters who've worked tirelessly to put out the flames."
Advertisement - story continues below
Police and emergency services responded to the fire at around 5:20 a.m., which was eventually extinguished. The Office of the Ontario Fire Marshal has been called in to investigate the scene.
Rileys is now closed, and the owners say they will be contacting all those who made reservations to let them know.
The Rileys purchased the Canal Street building, the location of the former Water's Edge Restaurant, in 2019.
They then completed extensive renovations to turn it into a year-round business.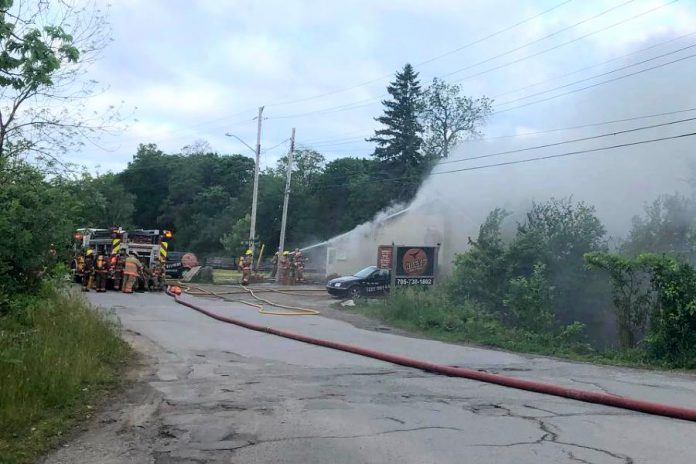 The restaurant held its soft opening on February 1st, with plans for an official opening on the Victoria Day weekend.
A month later, the COVID-19 pandemic closed all restaurants in Ontario, except for take-out and delivery — which Rileys began offering.
The restaurant had just reopened its river-side patio for daily service earlier this month, after the Ontario government allowed outdoor dining areas to reopen.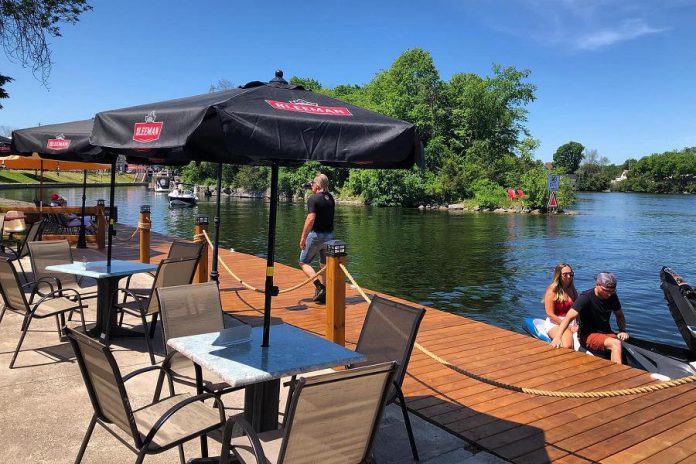 The Rileys are originally from Brantford and also own Steertech Performance, which services trucks, with locations in Brantford and Peterborough. After they opened the Peterborough location, they decided to because restaurateurs.