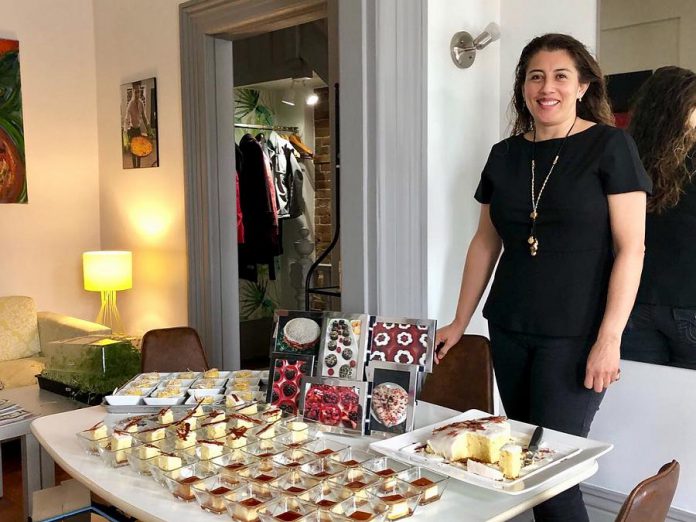 Canadians love the rich flavour of chocolate and that's good news for Leticia Cordova, who has combined a passion for crafting divine desserts with her love of French cuisine.
The owner of Maison du Chocolat Gourmet Bakery in Peterborough loves nothing more than mixing flavours, textures, and high-quality ingredients to produce divine desserts that leave her clients craving more.
It's easy to assume that the Peterborough baker must be French — with the name of her business, her boutique approach, and training from France — but Leticia is proudly Mexican.
The history of chocolate began thousands of years ago in southern Mexico, where the Aztecs created a drink called "xocoatl" from the fruit of the cacao tree, native to Central and South America. Chocolate remains an important part of Mexican culture and cuisine.
"My grandfather was a baker in Mexico City," Leticia explains. "I think that's where it started for me, but I always had a love for France. Maybe I was French in a past life."
She was working in Mexico City doing catering, when she had an opportunity to go to France to study the culinary arts. As a graduate of tourism management, travel and adventure were second nature to Leticia, so she embraced the opportunity.
By 2015, back in Mexico City, she and her husband embarked on a different kind of journey when he accepted a transfer to Peterborough to join the workforce at General Electric. It was a big adjustment moving to Canada, but Leticia started packing and got to work figuring out how to open a business in Canada.
Connections with others in the Peterborough community who had also journeyed from Mexico made her transition easier. She had help finding housing, making connections with the public health unit so she could run the business from her home, and she also got involved with the New Canadians Centre (NCC).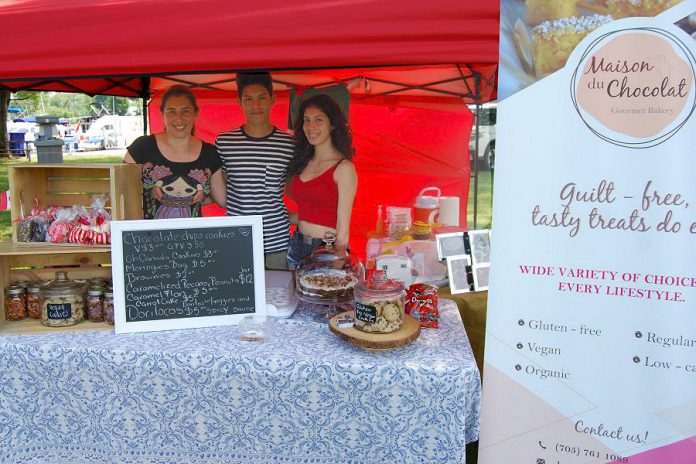 With Maison du Chocolat now opened from her home, her next task was getting her product promoted. Leticia loves introducing people to her edible creations and she has fond memories of the Multicultural Canada Day festivities at NCC's annual event, where she participated as a vendor with other new Canadians, sharing samples of her gourmet baking.
"Samples are a good way to help people have a new experience," Leticia explains. "I make a delicious cornmeal cake but to a Canadian this does not sound so good. With a sample, people are amazed to try it and find it is really nice."
Events and festivals have helped Leticia grow her business, but these interactions have also helped her understand the complexities of providing specialty foods in a Canadian market.
"There are four seasons and tastes change in each season," Leticia observes. "Canadians always want chocolate, but it is better not in the summer. Summer should be for fresh and light flavours."
The changing seasons are part of what Leticia loves about her new life in Peterborough and she's quick to declare that winter is her favourite time of year.
"Really, I prefer the winter time," she laughs. "I started running and it is amazing how the body can handle minus 30 in the wintertime."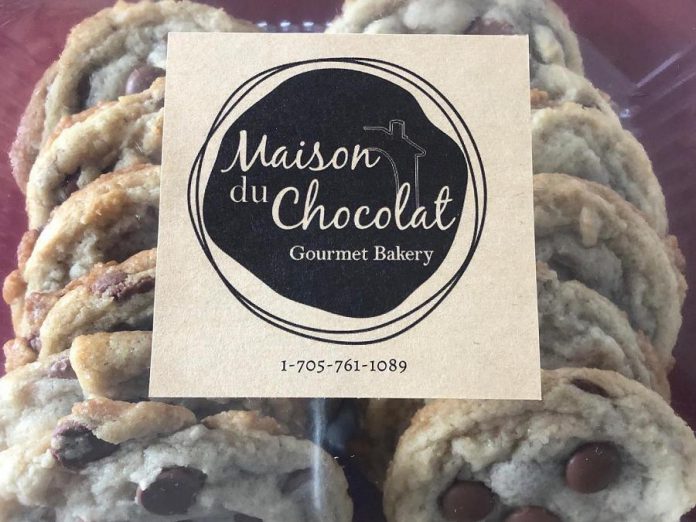 As well as a preference for the cold weather, Leticia says she personally prefers savoury over sweet — lime and salt are what she craves — but she is happy to create sweet and decadent items for celebrations across the Peterborough region.
Leticia is a regular supplier to Fresh Dreams, a Peterborough eatery featuring traditional Spanish tapas and main courses, and she also provides desserts and items for special events to La Hacienda Mexican Restaurant, owned and operated by Mexican native Sandra Arciniega.
With her two main restaurant clients impacted by the COVID-19 pandemic, things have been quieter than usual for the passionate baker, but Leticia remains positive. She has employment with Quaker and, because La Maison du Chocolat is home-based, she's not struggling with high overhead costs.
As time passes, Leticia is also noticing people starting to venture back into planning celebrations — even if they are smaller ones.
"People will still celebrate," she notes. "People still want desserts, so they are starting to order again. There were fewer than normal, but there were orders for Mother's Day."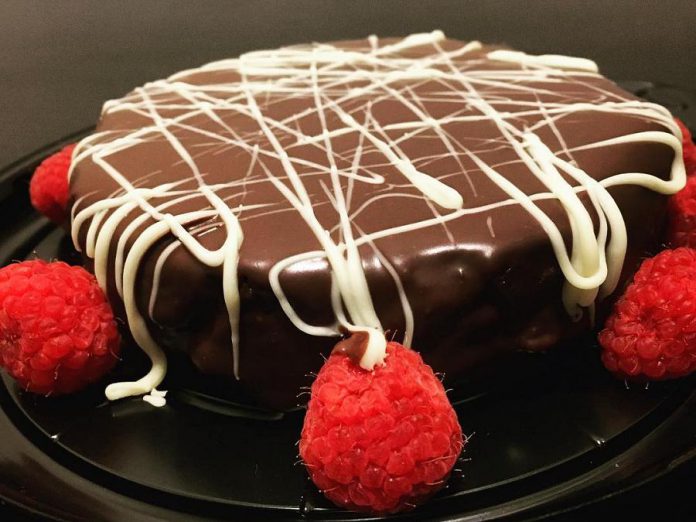 For those who are looking for the perfect item to order while we all wait to return to a more normal way of gathering and celebrating, Leticia says her chocolate ganache cake is well worth ordering.
"It's flourless, so gluten free and made with pecans," she says. "There is a fudgy, creamy inside and I like to decorate it with raspberries, and you should serve it with vanilla ice cream. It is wonderful, and different at room temperature or cold from the fridge. Really, it is nice at both temperatures."
Leticia looks forward to creating and baking more signature items and staying connected to others in her community as they make their way through the challenges of COVID-19 together. Even without the in-person Multicultural Canada Day festivities to look forward to, she remains hopeful.
"Food providers are still needed," she says. "We still have a purpose. Even with fewer clients, it is still something."
Maison du Chocolat Gourmet Bakery offers a wide variety of cakes, pies, brownies, cookies, flans and jellies, and other desserts with gluten-free, vegan, and low-calorie options available.
For more information, contact Leticia Cordova at 705-761-1089 or email leticiacordlim@gmail.com. You can also visit maison-du-chocolat.negocio.site or follow Maison du Chocolat on Facebook and Instagram.
This year, the New Canadians Centre is celebrating 40 years of welcoming and supporting newcomers, and the annual Multicultural Canada Day Festival is an important part of this history. The festival brings our community together for a celebration of our country's birthday and the multiculturalism that is core to Canada's national identity.
Newcomers and their families have grown to be part of the rich cultural fabric that binds our community together. "Peterborough Is My Home" — our chosen home that we love, cherish, and support. This year's Multicultural Canada Day programming embraces this sentiment and has been adapted to reflect physical distancing guidelines due to the COVID-19 pandemic.
To learn more about other #PtboIsMyHome activities and events leading up to and on Canada Day, please visit nccpeterborough.ca. You can also follow New Canadians Centre on Instagram, Facebook, and Twitter.