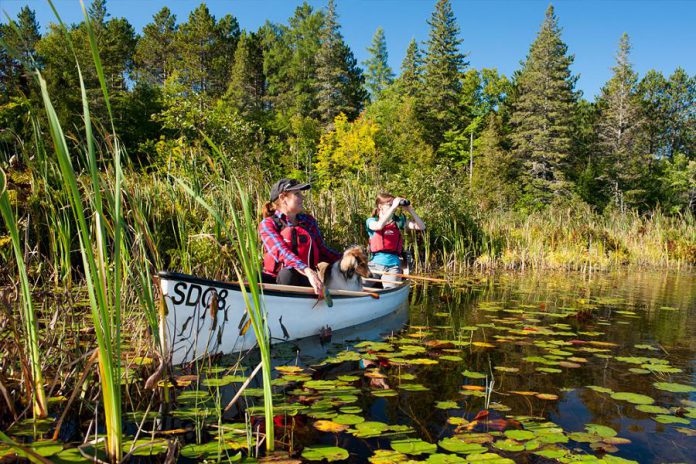 The Ontario government is offering free day use at all provincial parks on Wednesday, July 1st, along with free family fishing for two weeks beginning on Saturday, July 4th.
"As we celebrate Canada's 153rd birthday, this is our way of saying thank you to everyone in Ontario who has followed the public health advice to stop the spread of COVID-19," says Premier Doug Ford.
"Tourism is a major source of jobs and economic benefits for many communities across the province, so it's important to support our local businesses and explore everything our province has to offer as we reopen the province this summer."
Advertisement - story continues below
As capacity will be limited to help prevent overcrowding at the most popular provincial parks, the government recommends visitors arrive early. Park visitors should maintain physical distancing and wear a mask whenever physical distancing is not possible.
Parks in the Kawarthas region include Balsam Lake near Kirkfield, Emily near Omemee, Ferris near Campbellford, Kawartha Highlands north of Buckhorn, Lake St. Peter north of Maynooth, Mark S. Burnham in Peterborough, Petroglyphs near Woodview, Presqu'ile near Brighton, and Silent Lake near Apsley.
If you're willing to travel a little north of the Kawarthas, there's also Algonquin Provincial Park — the most popular provincial park in Canada with more than 2,400 lakes and 1,200 kilometres of streams and rivers.
The government is also extending the annual free fishing week this year by an additional week.
From Saturday, July 4th to Sunday, July 19th, Canadian residents of any age can also fish in Ontario without having to purchase a licence or carry an Outdoors Card.
Anglers must follow existing fishing rules and regulations, including conservation catch and possession limits.