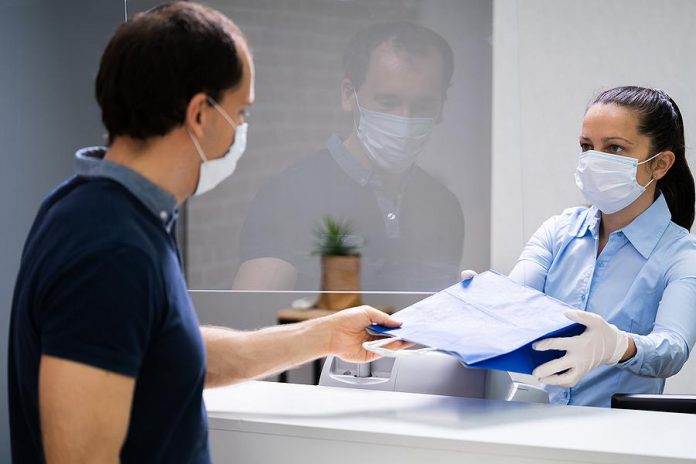 With stage three of the province's COVID-19 recovery plan dawning this Friday (July 17) in the Peterborough region, public health officials and municipal leaders are bracing for a whole new set of challenges that will inevitably result.
Under stage three, dine-in restaurants, bars, performing arts venues, movie theatres and gyms are among amenities allowed to reopen with well-entrenched safety protocols still required. In addition, the limit on social gatherings will increase to 50 for indoor events and 100 for events held outdoors.
During her weekly media briefing held Wednesday (July 15), Peterborough medical officer of health Dr. Rosanna Salvaterra confirmed a mandatory face covering requirement, similar to what has been put in place in neighbouring health unit districts, "is under active consideration" for the Peterborough region, adding, "We are hoping to have something to share publicly by early next week at the latest."
"Wearing a face covering is recommended for indoor dining," said Dr. Salvaterra. "The only time you don't have to wear a face covering is while you are eating or drinking. When you get up to use the washroom or move about, there is an expectation that a face covering be worn."
Dr. Salvaterra added that those dining out should stay in their social circle and not mix with others. Speaking again to the face covering requirement, she added increasing numbers of people are wearing masks despite her not making them mandatory.
"I was at Lansdowne Place on the weekend and the percentage of people wearing face coverings was close to 90 per cent. That's a big increase from even a few weeks ago. We're seeing more compliance than less and that gives me a great deal of reassurance."
Advertisement - story continues below
Referencing an information session she held last week involving local municipal leaders. Dr. Salvaterra said she heard "strong support for the requirement of face coverings in commercial establishments and on public transit."
She said she also heard concerns about overburdening the business sector, and prefers taking an educational approach by providing businesses with the tools and resources they require, and making sure that the language does not mean that someone will be refused entry but "rather that a best effort will be made to ensure that everyone entering is wearing a face covering."
Meanwhile, in response to a concern raised by a kawarthaNOW reader regarding public health staff not seen to be wearing masks during that person's visit to the King Street building on Tuesday (July 14), Dr. Salvaterra said that while all of her staff have been provided masks but, "as long as they can maintain the two-metre distance (from others) they're not required to use them."
She added that, where plexiglass dividers separate staff from visitors, a face covering is not required.
"That said, we're noticing an increase in the number of people coming into the building. As the (building) traffic increases, it's going to be required that staff always wear a mask when travelling within the building."
Also allowed under stage three guidelines are team sports and a partial re-opening of Shorelines Casino.
Speaking to the former, Mayor Diane Therrien said City of Peterborough staff have been, and will be, in touch with applying user groups regarding the granting of permits. As for the casino, she has heard nothing on its opening and there is nothing as of yet on Shorelines website to indicate what the plan is.
Advertisement - story continues below
Dr. Salvaterra, while encouraged that the Peterborough region has come out of stage two with no new cases and that the two-week incubation period since Canada Day has now been passed with no new cases, said preparation for a second wave of the virus continues per direction from the province.
"Right from the start, we recognized that we're in this for the long haul," she said, noting events occurring south of the border and worldwide teach invaluable lessons. "We're seeing resurgences in India, Brazil, and other jurisdictions. That serves as a reminder that we are in a pandemic."
"This is not over. If we let down our guard, we can expect to see more cases. It makes a compelling case for all us to continue to do our part."
As stage three arrives locally, the latest COVID-19 related numbers provide reason for optimism.
As of 4 p.m. Monday (July 14), the total number of positive cases in Peterborough city and county and Curve Lake and Hiawatha First Nations remained at 95, with no new cases reported over the past 24 days.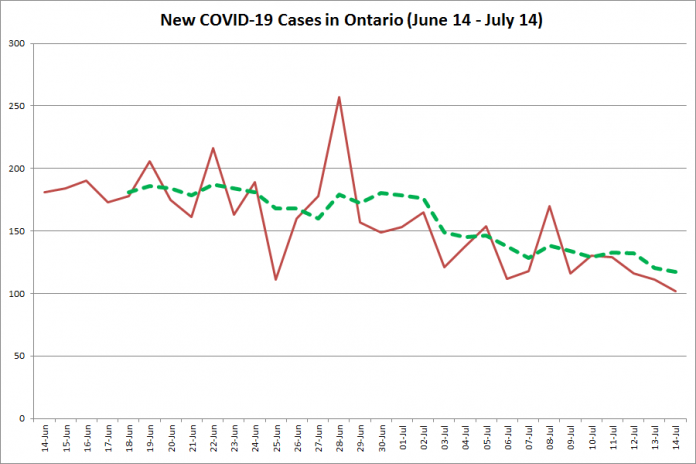 Of the positive cases, 93 have been resolved with two COVID-19 related deaths reported. For the eighth consecutive week, there are no institutional outbreaks reported.
Meanwhile, an estimated 19,550 people have been tested, with 1,000 people during the course of the past week. One of every eight residents in Peterborough Public Health's catchment area has been tested — a testing rate of 13.2 per cent.
Locally, there have been 64 positive cases detected per 100,000 people compared to Ontario's rate of 249 positive cases per 100,000 people. Meanwhile, the local incidence rate over the past week is zero positive cases per 100,000 people, again much lower than the provincial incidence rate of six cases per 100,000 people.
Also participating in Wednesday's media briefing was Selwyn mayor and Peterborough board of health chair Andy Mitchell.