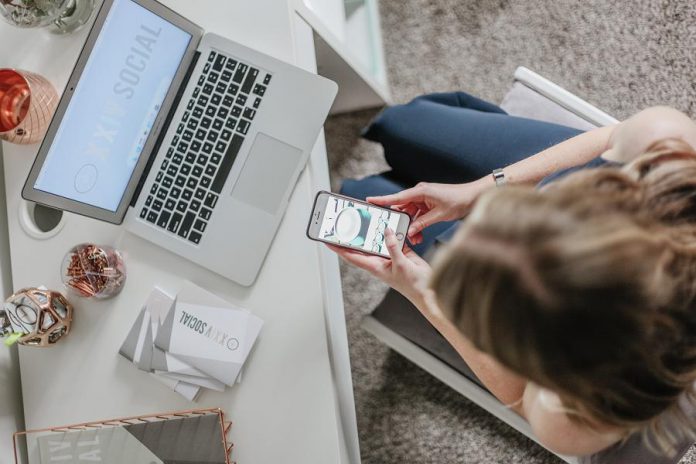 If you run a business of any kind, having a solid digital presence is a no-brainer. From Instagram to email campaigns to Facebook ads, digital is where you can directly reach and connect with your customers — even more so during the COVID-19 pandemic, when our collective lives have become even more virtual.
But many business owners find the digital landscape confusing, or are simply too busy running their businesses to have the time and resources to figure it all out. That's where Melissa Butler and her team at XXIV Social can help.
Melissa is the founder and director of the Peterborough-based social media management agency, which is dedicated to helping other businesses grow by increasing their digital presence. She's motivated by a deep desire to help people connect — because connections, especially during a pandemic, are how businesses are going to survive.
As an entrepreneur, Melissa understands how businesses are struggling because of the pandemic. That's why she's just launched XXIV Social's latest offering: a starter pack communications bundle for just $25 that provides everything businesses need to connect with their customers online.
Melissa acknowledges that managing social on behalf of small businesses is a big job. For her clients, she takes the guesswork out of knowing what and when to post, which platform to use, and how to measure the results. She is dedicated to deep dives into tech and has a solid understanding of communications theory.
But for small businesses and entrepreneurs going it alone, in a crisis, when their doors are suddenly shut, they have to do something — and fast. That's why Melissa decided to offer a very affordable starter pack.
VIDEO: The Communication Bundle – Starter Pack from XIV Social
"You can spend hours on YouTube trying to find answers," Melissa says. "People didn't know where to start and I wanted to help."
Melissa's help comes in the form of three self-guided videos, each under five minutes in length, providing streamlined and concise guidance through the process of creating a MailChimp account, launching a first email campaign, and creating Facebook advertisements.
These select pieces are exactly what Melissa thinks business folks need to stay connected to clients, customers, and all the connections that will keep revenue streaming during a massive disruption to normal business.
"This is geared to those who have been stuck during the pandemic," Melissa explains. "It's entry level and it's fast."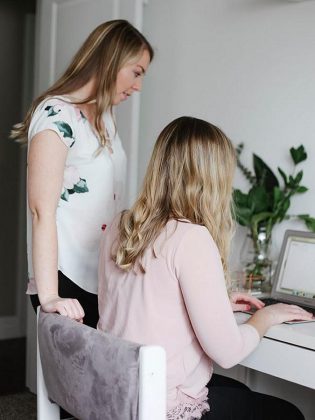 The idea for the product launch came from some of her own clients who were panicked about losing the connections they had built with clients and customers.
Each of these relationships was valuable and — with closed doors, with businesses moving online, and now with many reopening — direct and honest communication is what people needed. And as Melissa adds, it had to be fast and easy.
Melissa proudly describes herself as a millennial, and her desire to help people navigate the digital realm she grew up in is a big part of her business. In the digital space, she functions as a translator, a tour guide, and a trusted advisor, and her low-cost solution also ties back to the millennial value of keeping technology and communications accessible to everyone.
There is real instant gratification that comes with the product and Melissa wants everyone to have a better shot at success, especially now, when so many entrepreneurs are in a spiral of fear, angst, and information overload.
"The videos come right to your inbox," Melissa notes. "They are each under five minutes and there are cheat sheets for terminology. This is how you start understanding how to make connections."
Melissa is not concerned about her $25 promotion taking away from her business, because she sees it as trial run for those business owners who are tentative about digital. Clients will see success right away and then — if they want to grow their connections, better target their customers, learn more, or simply tackle other roadblocks — Melissa is ready to provide more support and guidance.
And she's always available. In fact, the XXIV Social name is even a play on that mindset. Melissa was 24 years old when she launched the company, and the nature of the digital realm she adores is all about being connected 24 hours a day. And that "always on" connection can help businesses thrive.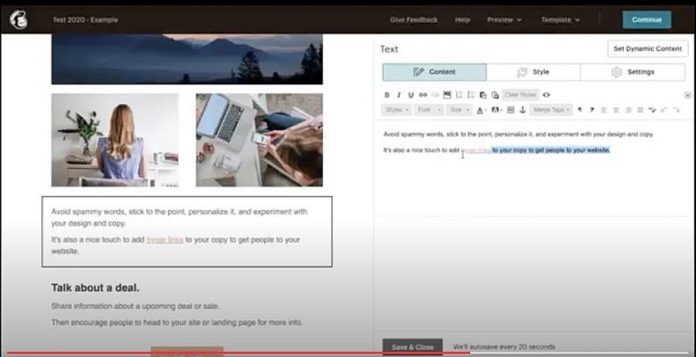 "When you have the understanding that you can develop lifelong friendships with someone you have never met in person, that plays into business," Melissa explains. "Small businesses can develop those deep relationships with clients online."
Now, during the chaos of a pandemic, deep relationships are exactly what needs to be nurtured and, for an easy $25, Melissa Butler is happy to get as many people as possible to connect and care.
For more information about XXIV Social and the special starter pack promotion, contact Melissa at 705-559-6355 or melissa@xxivsocial.com or visit www.xxivsocial.com. You can follow XXIV Social on Facebook and Twitter, and you can also follow Melissa on Instagram.
This story was created in partnership with XXIV Social.