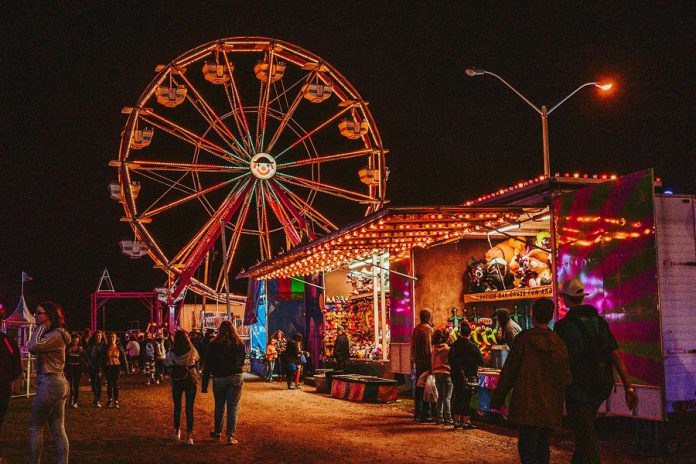 The Ontario government is making almost $1 million available to agricultural societies in the province to help offset financial losses due to the cancellation of fall fairs, exhibitions, and activities during the 2020 COVID-19 pandemic.
Agriculture, food and rural affairs minister Ernie Hardeman made the announcement on Thursday (August 20) at the Lindsay fairgrounds, along with infrastructure minister and Haliburton-Kawartha Lakes-Brock MPP Laurie Scott.
The Ontario Association of Agricultural Societies, which represents more than 200 agricultural societies across the province, has reported that over 175 fall fairs and events — including the Lindsay Exhibition — have been cancelled this year due to the pandemic.
Advertisement - story continues below
"Our agricultural and horticultural organizations are part of the backbone of rural Ontario," Hardeman said. "We know that the decision to cancel their fairs and events was a difficult but important one in order to do their part to stop the spread of COVID-19. We are providing this funding to help continue operations and relieve some of the burden they are experiencing during this difficult time."
For this year only, nearly $1 million will be made available to all qualifying agricultural and horticultural societies to help ensure operations. In previous years, organizations could only qualify for provincial funding if they operated fall fairs.
The province provides some funding to individual agricultural societies through grant payments enabled through the Agricultural and Horticultural Organizations Act. Under the Act, Regulation 16 sets out that in the year an agricultural society is paid a grant they must hold an agricultural exhibition, such as a fall fair.
The COVID-19 restrictions have prevented the events that would help agricultural societies to meet this criteria in 2020, with some societies at risk of closing their organizations without government funding support.
"Our horticultural and agricultural societies have educated and entertained us on the importance of agriculture for more than a century," said Scott said. "This funding will help support this important sector of Ontario's economy as the province recovers from the impacts of COVID-19."