If you've been itching to see and hear local bands during the pandemic, a new music performance video series about to be launched by unabashed Peterborough music fan Andy Tough will help you scratch that itch.
And for Peterborough-area musicians chomping at the bit to again play together, "Tough love" has proven to be manna from heaven.
LiveI At The Barn — produced, recorded, and edited by Andy at the Norwood-area barn he owns with his wife Linda — debuts on YouTube at 8 p.m. on Friday (August 21), with local rock and county band Gunslingers kicking things off.
Advertisement - story continues below
A new video performance will debut on successive Friday evenings, as follows:
August 28 featuring The Fabulous Tonemasters
September 4 featuring Wylie Harold and Out On Bail
September 11 featuring The Weber Brothers
September 18 featuring House Brand
September 25 featuring Gunslingers (part two).
You can find each video performance on Andy Tough's YouTube channel beginning on August 21st.
According to Andy, each video will remain available for viewing permanently.
VIDEO: Live! at the Barn teaser

"It's an opportunity for people to stay in the safety of their own homes, put it on the big screen, turn on the stereo, have their favourite beverage on hand, put their dancing shoes on, and crank it," Andy says.
With primary sponsorship from Century 21 United Realty real estate agents Ben vanVeen and Catherine Hanrahan (Team vanRahan), as well as additional support from kawarthaNOW.com, Long and McQuade, RuralLynx Wireless High-Speed Internet, and the Peterborough Ball Hockey League, Tough has been able to provide his services free of charge to the featured acts.
On top of that, an email address will be embedded in each video allowing viewers to e-transfer a donation and help out the featured acts.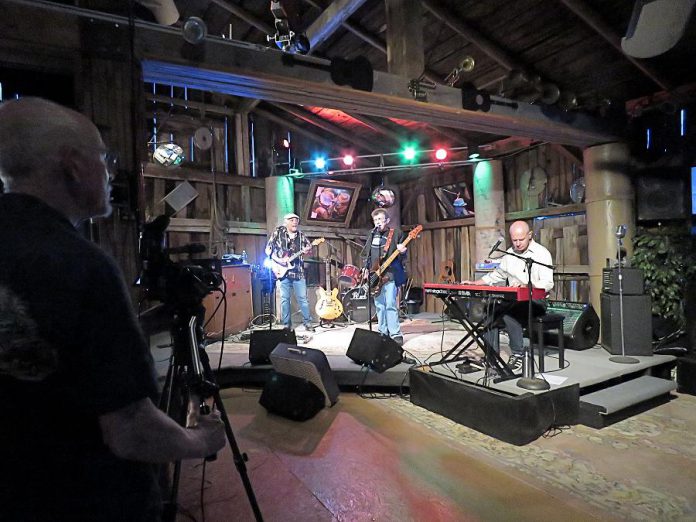 "House Brand has already said to me that they'll pass on any donations received to the PMBA (Peterborough Musicians' Benevolent Association)," notes Andy.
"The whole idea is to replace funding they would normally receive from playing gigs. Hopefully people will step up and support them. But it's not only the fact that they've lost revenue — there's a certain depression factor from not being able to play together."
As witnessed firsthand by this writer, the featured acts are indeed thrilled to have the opportunity.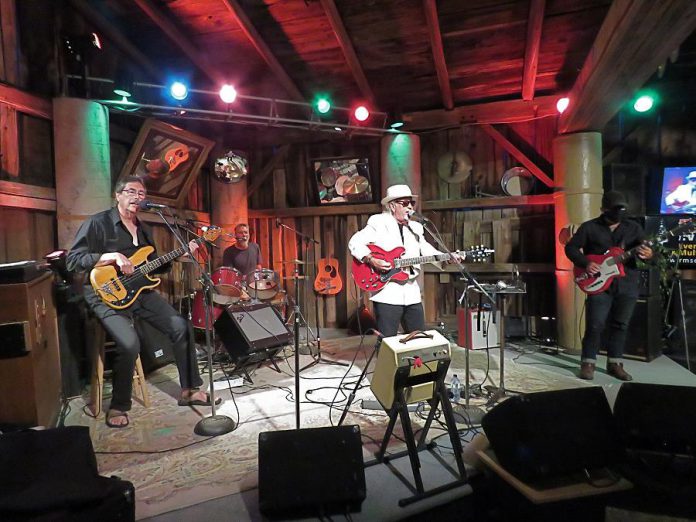 During the August 10th recording at the Toughs' barn-turned-recording studio, each member of The Weber Brothers Band — Ryan and Sam Weber with Emily Burgess and Marcus Browne — wore permanent smiles doing what they love to do and, more to the point, doing it together.
The same happy-to-be-here vibe was present in a big way on July 30th when Wylie Harold and Out On Bail performed on the stage in the barn.
Although COVID-19 meant only a few people could witness the performances in person, neither band mailed it in — both delivered energetic sets that highlighted each band member's talents.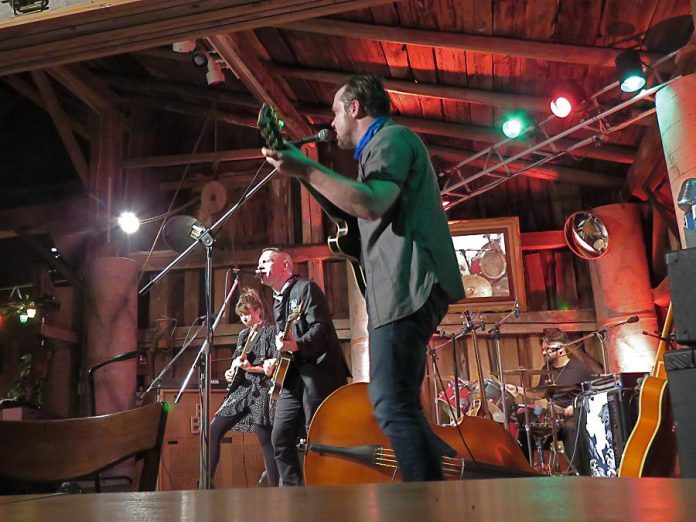 But as much as the video series has provided a huge shot in the arm for the featured performers, it's also given Andy a much-needed sense of purpose.
Since COVID-19 emerged in mid March, his company RMS Events — a multimedia enterprise specializing in audio/video production and presentation for a range of clients — has sat idle, with large corporate events cancelled.
"It's a labour of love but it has actually brought me back to my video roots," Andy explains. "I've been producing videos for 40 years. It's allowed me to bring back that skill set."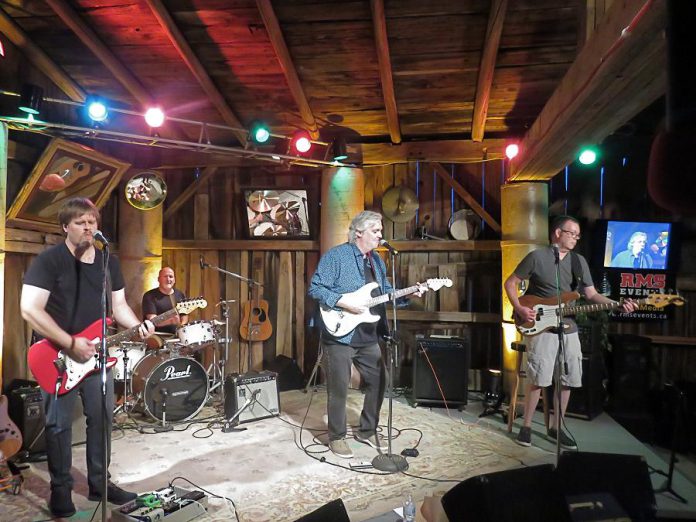 "It's been fun," Andy says. "I've been building the studio forever. It's great to actually use it to its fullest capability."
Following each recording session, Andy spent several hours in post-production, editing video footage shot via three cameras and mixing the sound to achieve the highest quality possible. Also edited into each video are interviews with each band on a range of topics.
As for future video series recordings, Andy says he has heard from a few acts and there remains the possibility that he'll be recording a second series of performances.
As a long-time supporter of local music, kawarthaNOW.com is proud to be a media sponsor of Live! At The Barn.