Pat Hooper, chair of the board of directors for Showplace Performance Centre in downtown Peterborough, has spearheaded an initiative to bring local performance venues and performing arts organizations together to strategically collaborate their pandemic recovery plans.
For the first time in Peterborough's history, Showplace hosted representatives from 13 venues and organizations on August 6th to form the Peterborough Performing Arts Recovery Alliance.
The new alliance is comprised of delegates from 4th Line Theatre, Market Hall Performing Arts Centre, New Stages Theatre, Peterborough Memorial Centre, Peterborough Musicfest, Peterborough Symphony Orchestra, Peterborough Theatre Guild, St. James Players, Public Energy, Showplace Performance Centre, The Theatre on King, and The Venue, as well as Peterborough & the Kawarthas Economic Development.
"Our board felt it was important for Showplace to provide leadership by bringing the venues and our partners together in order for all of us to work together," says Hooper.
A not-for-profit organization, Showplace is the largest performance venue in downtown Peterborough, with the 647-seat Erica Cherney Theatre and the 100-seat Nexicom Studio.
"We felt it was necessary to form this alliance in order to recognize that venues need to be heard from," adds Wayne Bonner, vice-chair of Showplace's board.
Advertisement - content continues below
Performance venues have been particularly vulnerable to the closures COVID has necessitated. When the pandemic hit and crowd restrictions were implemented, they were the first to close and, although most other businesses have been permitted to re-open in some capacity, performance venues have been, and continue to be, among the last to re-open.
"It's critical," Bonner continues. "Whether it's Showplace or any other venue, we're all in this together and the longer this goes on, the more difficult it becomes for all of us."
"It has been a difficult time for the team at Market Hall," adds Chad Hogan, general manager of Market Hall Performing Arts Centre in downtown Peterborough. "We miss the shows, the audiences, the artists, and our community. We are not giving up though, we are committed to coming back strong and delivering high-quality shows and events again — but we can't do it alone."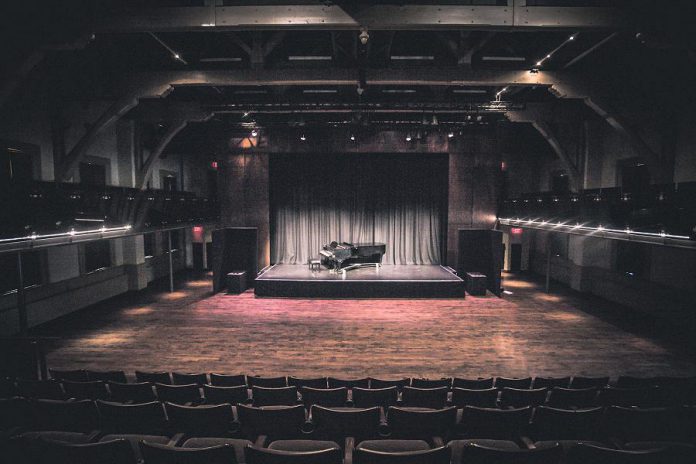 Also a not-for-profit organization, the Market Hall can seat up to 350 people depending on layout.
"This group shows us that we are not alone in this fight, and we are honoured to be working together with so many organizations to protect live performance in Peterborough and everything that we have built together," Hogan says.
"This is the first time a normally disparate group of organizations have come together," remarks Kate Story, director of communications for The Theatre on King, an intimate black box theatre in downtown Peterborough.
Advertisement - content continues below
"We realized we all have a crucial significance in the local performing arts ecology, despite the differences in scale of each venue and organization," Story adds.
"Even though people may think we're competitors, we all work together in this industry — we're partners," says Showplace general manager Emily Martin. "We all recognize that performance venues and organizations are a huge part of our local economy that bring so much other business to our community, especially in the downtown."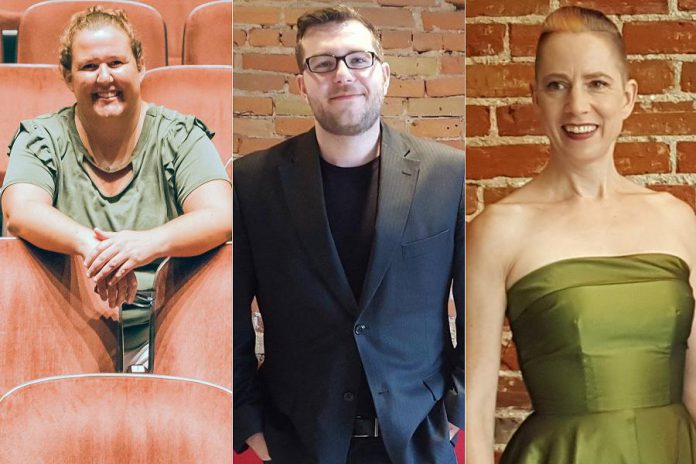 The alliance has begun discussions to develop cohesive re-opening guidelines for local performance venues and organizations to ensure the safety and comfort of their patrons.
"Everybody who is a part of this alliance also belongs to other agencies and advocacy groups at every level — federally, provincially — so this is a really good opportunity to bring all of that shared knowledge together and share information with each other," Martin explains.
Sharing information is paramount for the survival of local performance venues, particularly information pertaining to funding opportunities and fundraising initiatives.
"Though the feds pledged arts recovery funds, these grants have been really hard for venues to get as much of the emphasis has been on individual artists," Martin says.
"Already, of that $192 million, there's only $20 million left for all of the promoters, venues, and managers across Canada. It looks great on paper that we're providing $192 million towards arts and culture but when we can't access it, that's a huge problem."
Advertisement - content continues below
While arts recovery funds exist, these programs are highly competitive.
"We're not typically awarded the same federal or provincial grants as higher profile venues like Stratford, for instance," adds Greg Mior, treasurer of the Showplace board.
With access to the limited recovery funds available at the federal and provincial levels difficult to secure and with no arts recovery funds pledged at the municipal level so far, Peterborough's venues appreciate the overwhelming community support they have received during these unprecedented times.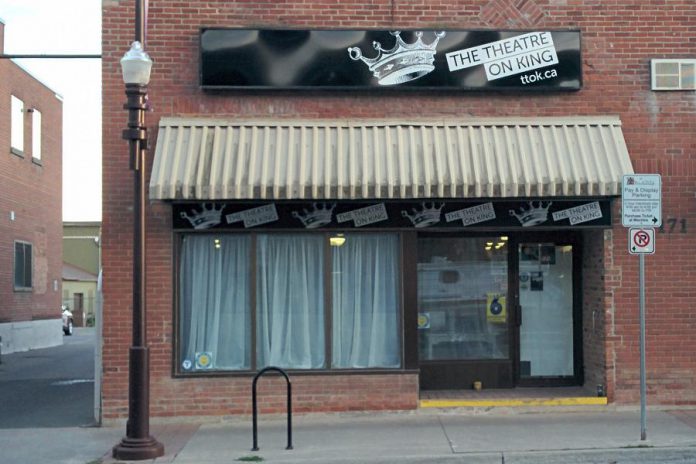 "We are so grateful for our donors and sponsors who are still there for us and trust that we are going to come out of this," Hooper states.
Despite the fact that performance venues are among the hardest hit in our economy, there is much hope for the future now that the Peterborough Performing Arts Recovery Alliance has formed.
"For nearly six months, we've all been facing the possible collapse of our entire industry and this was the first time that we've all been able to get together to discuss how we're going to get out of this," says Martin. "There's so much positive forward momentum happening and it's so amazing to be a part of it."
"It was quite emotional," Story recalls of the first meeting. "At the end of the meeting, we all started clapping and Michael (Newham) from the PSO reminded us that it's been a long time since we've been able to hear applause."
Soon enough, the sound of thunderous applause will echo in our beloved local venues once again.
Until then, we mustn't forget the numerous cultural workers and volunteers who have been working tirelessly to ensure that, when the time comes, Peterborough will have a vibrant and thriving arts scene to return to.
This story has been updated to include St. James Players in the list of participating performing arts organizations.