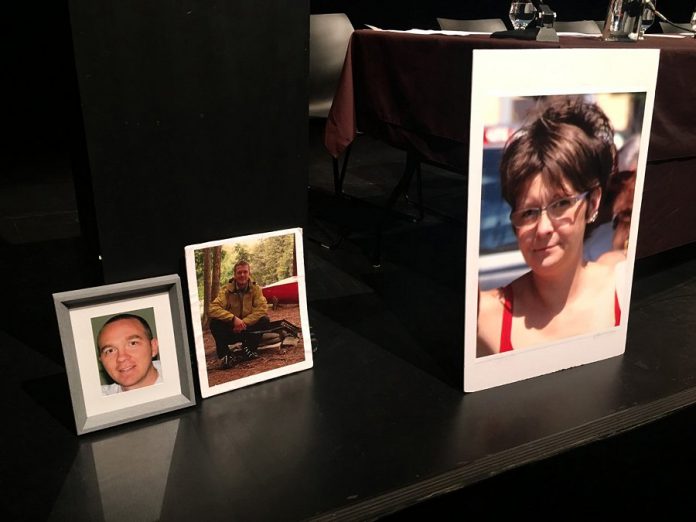 The Peterborough Police Service is receiving $1.9 million in federal funding over the next three years to redirect people who use drugs and experience mental health issues from the criminal justice system to newly created community-based outreach and support services.
Peterborough-Kawartha MP Maryam Monsef announced the funding on Wednesday (August 26) on behalf of federal health minister Patty Hajdu.
As part of the initiative, Peterborough police have created a community-based mobile outreach team to increase the capacity for front-line community services to help people, especially those at risk of experiencing opioid-related overdoses, who are referred by police.
Advertisement - story continues below
"The opioid crisis has touched all of us in one form or another," Monsef said. "These are our neighbours, friends, parents, and children who are struggling with addiction. Programs like the one announced today show that we are working together as a community to support each other and bring an end to this crisis."
The team includes a community-based paramedic, case managers for addictions, and peer outreach workers. With the help of the new team, people who use drugs or experience mental health issues will be redirected from the criminal justice system to harm reduction, peer support, health, and social services.
The funding will create seven positions to allow coordination among essential front-line workers.
Through partnerships with other organizations such as Nogojiwanong Friendship Centre and Peterborough AIDS Research Network, the initiative will also increase access to culturally appropriate services for indigenous people, LGBTQ2+ populations, youth, women, and those living with HIV.
This funding is provided through the Health Canada's Substance Use and Addictions Program, which is intended to strengthen responses to drug and substance use issues in Canada.
The COVID-19 pandemic has worsened the situation for many Canadians struggling with substance use.
"Mental health challenges, problematic substance use, and the added pressures of self isolation have increased the deaths and tragedies in our community," Monsef said.
"Caring professionals in our community have asked for additional resources to help them with their important work. There is much more to be done. Today is a positive step forward."
In June, the Elizabeth Fry Society of Peterborough received $1.2 million over four years from the Government of Canada for a peer-to-peer harm reduction and recovery program.
This story has been updated to correct a typo in the headline.