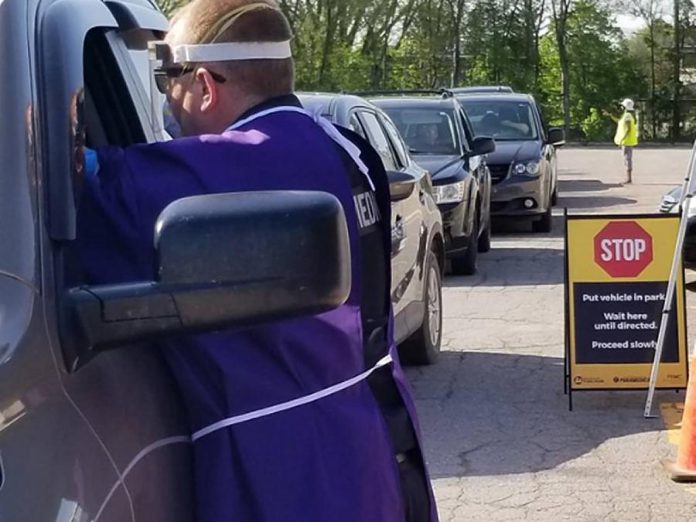 Peterborough's drive-through COVID-19 testing centre will relocate to Northcrest Arena at 100 Marina Drive effective Tuesday, September 8.
The clinic, for people without COVID-19 symptoms, will operate the same hours: 10 a.m. to 5:30 p.m. from Monday to Friday.
The final day for testing at the clinic's current location at the Kinsmen Civic Centre will be Friday, September 4th. It will not be open on Monday, September 7th because of the Labour Day holiday.
Advertisement - content continues below
The drive-through clinic, which has been testing more than 250 people daily on a first-come first-served basis, is operated by Peterborough Paramedics, Peterborough Regional Health Centre (PRHC), and Peterborough Public Health.
People with or without symptoms who want to be tested on the weekend can call the COVID-19 Assessment Centre at PRHC at 705-876-5086 to book an appointment.
The PRHC Assessment Centre runs from 8 a.m. to 4 p.m. daily, seven days a week, by appointment only.