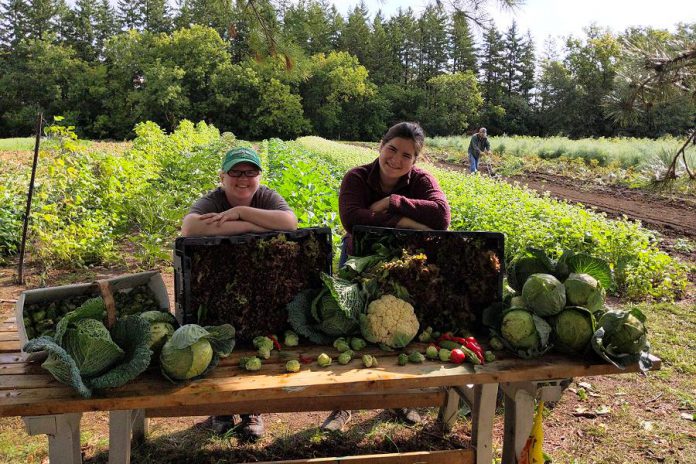 Edwin Binney's Community Garden in Lindsay has donated 5,944 pounds of produce so far this season, the United Way for the City of Kawartha Lakes (United Way CKL) announced on Thursday (September 10).
The community agriculture initiative, now in its second year of production, comprises 30,000 square feet of Crayola Canada's previously unused land that United Way CKL and Fleming College staff developed into a fully operational community garden in 2019.
Last year, the community garden harvested a total 5,500 pounds of produce and the goal this year is to double that amount — a substantial achievement given the challenges posted during the COVID-19 pandemic.
Advertisement - story continues below
All of the produce grown at Edwin Binney's Community Garden is donated to 10 local food banks and 11 non-profit organizations.
Recently, the United Way CKL began three pilot projects to deliver the produce to clients in the City of Kawartha Lakes and Haliburton.
Through Garden at Your Table, a collaboration between United Way CKL and Community Care City of Kawartha Lakes, produce from the community garden has been delivered directly to 50 clients in Kawartha Lakes.

Fresh Produce Fridays, a pilot project led by United Way CKL, delivers produce to three social housing units in Lindsay. An extension of the pilot project in Haliburton is also in the works.
To find out more about Edwin Binney's Community Garden and the work of the United Way CKL, and to make a donation, visit ckl-unitedway.ca.