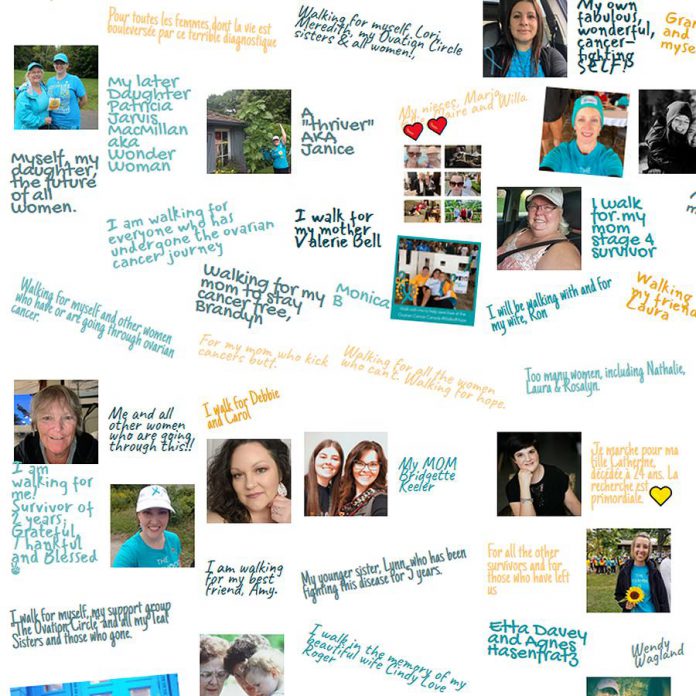 For all the many challenges and resulting adverse effects that the COVID-19 pandemic has presented, it has forced many to think creatively — outside the box, if you will — to attain some degree of normalcy.
Just before the general shutdown in mid-March, a local committee chaired by Marilyn Robinson met to plan the Peterborough edition of the annual Ovarian Cancer Canada Walk of Hope in the fall. There was no reason at that time to think that it wouldn't be business as usual for the national awareness-heightening fundraiser that traces its origins back to 2002.
"Everybody thought the shutdown was going to be a couple of months, so we were planning the walk like we normally would," recalls Robinson, a 44-year survivor of the most fatal of all cancers in women.
Advertisement - story continues below
"In May our national office was saying 'Well, we haven't made any decision yet (on a live walk event), we're going to have to wait and see what unfolds'," Robinson explains. "Then in June they said 'We're going to do it regionally. It will depend on what your area has for guidelines, what phase you're in, and whether or not you can have an actual walk or if it's going to be virtual.'"
"It was at the beginning of July that the national office finally said 'We've made the decision (to go virtual). We don't want to take any risks no matter where you live.'"
And so it is that the 2020 Walk of Hope set for this Sunday (September 13) — which last year raised an impressive $30,000 for ovarian cancer research — will be hosted and presented virtually.
"It (not knowing the walk's status) was very stressful," Robinson explains. "We'd normally be looking for sponsors and doing all kinds of things in April and May, but we couldn't do anything. The nice thing is we quickly learned we can do it this way if need be. It opened up a lot of challenges to be more creative."
And more creative Robinson's committee has indeed been, with special events planned as follows:
A virtual painting techniques class presented by artist Jane Hall on Thursday (September 10) at 7 p.m., and a virtual meditation session on Saturday (September 12) at 2 p.m. Both require a $10 donation to participate, and you must register in advance by emailing occpeterboroughwalk2020@gmail.com to receive the Zoom links.
Until Saturday (September 12) at Sprinkles bakery (360 George Street North, Unit 57, Peterborough Square), $1 from the purchase of a sunflower cupcake created by owner Amy Keller will go to the cause. The sunflower is the official emblem of Ovarian Cancer Canada.
A porch decorating contest will see a prize awarded for the most creative incorporating teal, the official colour of Ovarian Cancer Canada. Participants are asked to share photos of their porch creation on their social media platforms.
As for Sunday's main event, a national broadcast will begin at 9 a.m. on the Facebook event page featuring opening ceremonies and pre-recorded speeches. Then, starting at 10 a.m., those who have registered for the walk are asked to walk around their neighbourhood — remaining, of course, in their social bubble.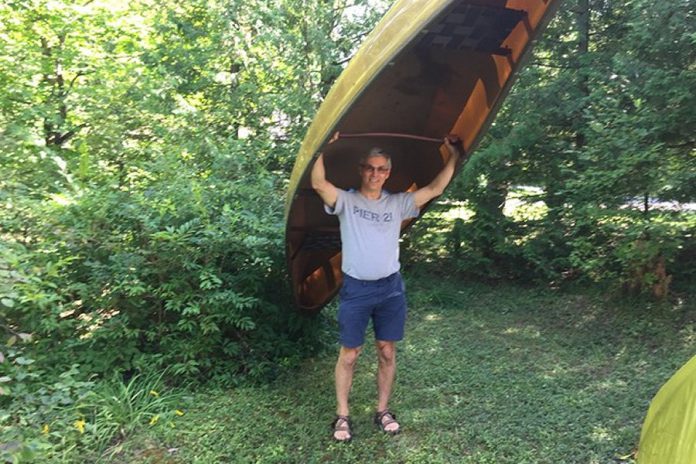 Huge to the event is the return participation of Paul Plant, whose wife Karen died in July 2019 after a courageous battle with ovarian cancer. As was the case last year, Paul will walk while carrying a canoe over his head — he and Karen were avid paddlers.
Last year Plant brought in close to $4,000 of the $30,000 total raised. Recognizing the economic impact of the pandemic, Peterborough organizers revised this year's fundraising to $13,000, but already just more than $15,000 has been pledged.
"It put new energy into the event when Paul contacted me and said he would walk," Robinson notes. "We could actually do something live and energetic and motivating, instead of everything just being on a computer screen."
Plant will begin his walk at No Frills on George Street in downtown Peterborough and proceed to Del Crary Park, before crossing into East City via the footbridge and then returning to downtown Peterborough via Hunter Street. He'll be joined by volunteers with buckets collecting donations.
"Paul will be there (downtown) when the patios are full," Robinson says. "We figure that will probably draw some attention."
Advertisement - story continues below
Despite the show-must-go-on approach embraced by the organizing committee, Robinson admits keeping all involved motivated has been a challenge.
"Because we can't get together, it's hard to get motivated," she says. "We usually have fun having our meetings. It's a social thing. A Zoom meeting is much more business-like. You don't tend to chit-chat as much."
"The biggest thing for me isn't so much the money raised. It's the fact that more people realize how many women (ovarian cancer) affects and how fatal it is. Paul's wife went through three years of fighting. One of two women (diagnosed) has less than five years to live."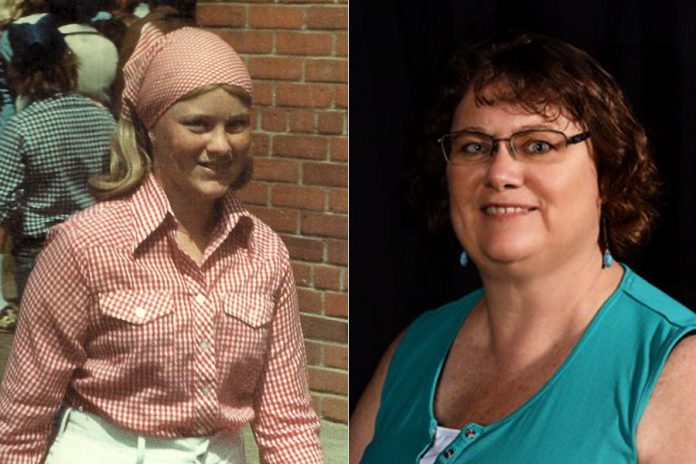 Robinson herself was diagnosed at age 11 — the first person in Canada under the age of 21 to be diagnosed with the disease. Following the removal of a tumour from an ovary, she underwent 22 courses of radiation and two years of chemotherapy while her family travelled between Peterborough and Toronto. Along with her husband, she got involved with the local walk in 2014 when a search for new committee members was launched.
According to Ovarian Cancer Canada, all women are at risk of developing the disease but one is at higher risk if she is more than 50 years old, has a family history of certain types of cancer (such as ovarian, breast, endometrial, and colorectal), and is of Ashkenazi Jewish descent and/or has a genetic mutation linked with ovarian cancer.
For more information, visit ovariancanada.org.