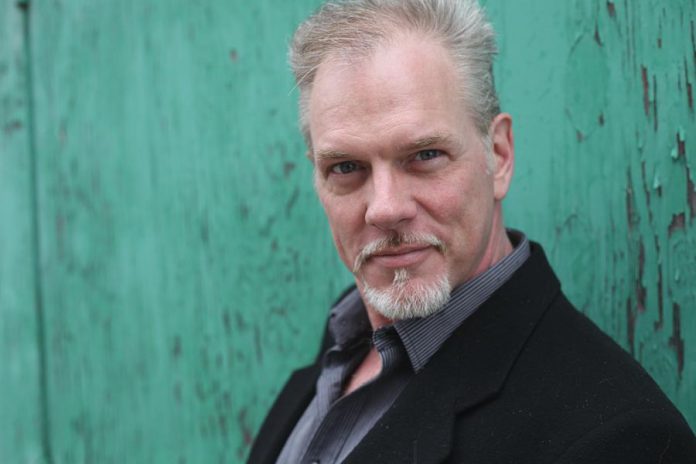 Acclaimed Toronto actor Jack (JD) Nicholsen is returning to 4th Line Theatre in Millbrook to perform in the outdoor theatre company's original Halloween production Bedtime Stories and Other Horrifying Tales during the last two weeks of October, 4th Line announced on Monday (September 28).
Nicholsen, who made his 4th Line debut in 2019 when he appeared in Beau Dixon's Bloom: A Rock 'n' Roll Fable, will star as John Deyell. As well as being an actor, Nicholsen is one of the founding members of the Juno award-winning 1980s Toronto folk-rock band Leslie Spit Treeo.
Advertisement - story continues below
Written by 4th Line Theatre's managing artistic director Kim Blackwell and general manager Lindy Finlan, Bedtime Stories and Other Horrifying Tales also stars Rebecca Auerbach as Margaret Deyell, Tristan Peirce as Paddy Maguire, Madison Sheward as Maggie Deyell, and Robert Winslow as Father Sullivan and Jean, as well as Mark Hiscox, Tom Keat, Kelsey Powell, and Riley Tutert.
The community volunteer cast includes Rylee Dixon, Skyleigh Hurd, Soleil Hurd, Emma Khaimovich, Lev Khaimovich, Caiomhe MacQuarrie, Dierbhile MacQuarrie, Riordan MacQuarrie, Saoirse MacQuarrie, Siobhan MacQuarrie, and Lucas Pronk.
Described as a "walking adventure", Bedtime Stories and Other Horrifying Tales is a spooky tale that takes you on a journey through the woods and fields of the historic Winslow Farm in Millbrook. Set on a dark fall night in 1835, the production (and the audience) follows 10-year-old Samuel Deyell as he goes into the darkest night in search of his missing mother.
Samuel is joined on his quest by his two best friends and, in the shadows, the children encounter the darkest secrets and most horrifying facets of Millbrook and Cavan. As the story unfolds, audiences will be taken throughout the Winslow farm to secret spaces never seen by audiences before.
Directed by Kim Blackwell, Bedtime Stories and Other Horrifying Tales features musical direction and original composition by Justin Hiscox, with costume design by Madison Costello, lighting design by Esther Vincent, choreography by Madison Sheward, and fight direction by Tom Keat.
The show runs at 7 p.m. from Tuesday, October 20th to Sunday, October 25th and from Tuesday, October 27th to Friday, October 30th at the Winslow Farm at 779 Zion Line in Millbrook.
Advertisement - story continues below
The production travels up and down dark paths and over uneven terrain for around one kilometre, so it's not suitable for people with reduced mobility or severe health issues. The performances will run rain, snow, or shine, and audience members are asked to dress for the weather, wear appropriate (sturdy) footwear, and bring a flashlight to the performance.
The production complies with COVID-19 health and safety protocols developed with the input of Peterborough Public Health; all audience members are asked to arrive with a mask and will be required to wear a mask throughout the walking portions of the performances.
Tickets are $25 per person, available now by phone at 705-932-4445 (toll-free at 800-814-0055), online at 4thlinetheatre.on.ca, or at 4th Line Theatre's box office at 4 Tupper Street in Millbrook. Limited tickets are available for each performance.