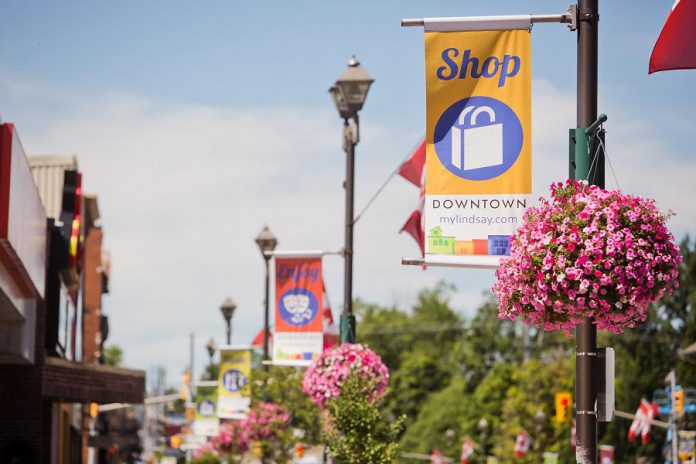 At a time when businesses are fighting to recover from the pandemic, every dollar spent locally helps — especially with the approaching holiday shopping season.
That's why the City of Kawartha Lakes has launched its new 'Shop Kawartha Lakes' campaign: to encourage consumers to spend their money at locally owned or operated businesses and aid the region's economic recovery.
Donna Goodwin, economic development officer for arts and culture at the City of Kawartha Lakes, says locally owned and operated businesses across Kawartha Lakes — including in Lindsay, Bobcaygeon, Fenelon Falls, and Coboconk-Norland — have been greatly impacted by the pandemic.
She hopes the campaign will inspire both residents and visitors to shop, dine, and seek out experiences in the region.
"A large majority of businesses have faced temporary and permanent closures, layoffs and downsizing as a result of COVID-19," Goodwin says. "They need support from the community now more than ever, especially with the holiday season getting close. The economy will depend on all of us to come together and show that we do love local."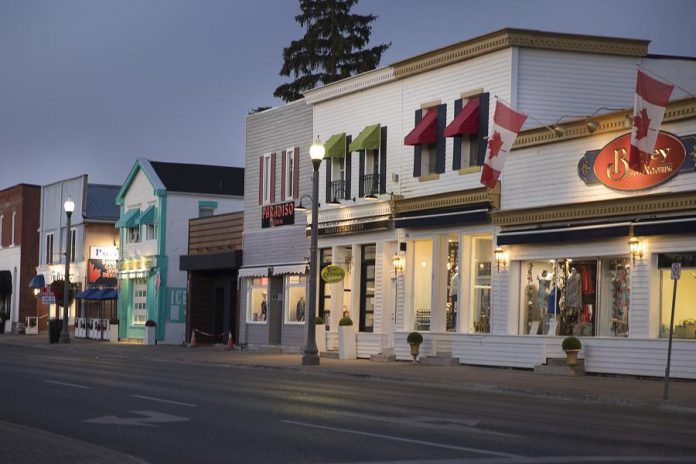 There are more than 6,000 businesses across Kawartha Lakes — in sectors including agriculture, retail, recreation, hospitality, personal care, and more — that offer a diverse range of goods and services, Goodwin says.
"Many are considered hidden neighbourhood gems and offer excellent customer service," she points out.
Among other things, the Shop Kawartha Lakes campaign encourages consumers to order takeout from their favourite restaurant or cafe, buy products made by local makers and artists (or purchase gift cards to use later), and use local services provided by accountants, chiropractors, hairstylists, and more.
"Circulating money within the region helps to foster a vibrant and sustainable community," Goodwin says.
While locally owned independent businesses have been hardest hit by the pandemic, Goodwin notes the shop local concept doesn't exclude national franchises and big box stores. Operated by and employing local residents, these businesses also contribute to the economic and social well-being of the region.
"Regardless of whether it's an independent business or a larger retail chain, community businesses are the ones employing our locals and also supporting our sports teams, cultural societies, and events."
VIDEO: City of Kawartha Lakes Mayor Andy Letham encourages residents to shop local

Goodwin says she's impressed with how resilient Kawartha Lakes business owners have been during the pandemic, with many shifting to new platforms overnight to survive and sometimes even thrive.
"Along with curbside pickup and delivery options, people can shop online from stores they used to visit in-person, or shop indoors with safety precautions in place."
The Shop Kawartha Lakes campaign is an initiative of the City of Kawartha in partnership with the Bobcaygeon Chamber of Commerce, Fenelon Falls and District Chamber of Commerce, Coboconk-Norland and Area Chamber of Commerce, Lindsay and District Chamber of Commerce, and the Lindsay Downtown Business Improvement Association (DBIA).
The region-wide Shop Kawartha Lakes campaign also coincides with the Lindsay DBIA's own shop local campaign to support downtown Lindsay businesses affected by the reconstruction capital project.
The municipality is concluding the second phase of its street reconstruction project to improve Kent Street and portions of surrounding streets over the next few years. Phase three will begin in January 2021.
A pause during November and December — the critical holiday shopping season — will allow better traffic flow in the downtown core and bring more shoppers back to the area, says Melissa McFarland, general manager for the Lindsay DBIA.
"What businesses need right now is a strong holiday season," she says. "For consumers who are nervous to be out and about, there are a lot of local businesses who now have an online presence. Instead of ordering something from Amazon, consider buying it from a local store."
As McFarland points out, Lindsay is the economic hub of the Kawartha Lakes region and downtown Lindsay is the economic hub of Lindsay.
"It's important to our whole region that all businesses in general, and especially those located downtown, do really well," she explains.
"When the reconstruction is fully complete, Lindsay is going to have a beautiful thriving downtown, so we need our businesses to still be here."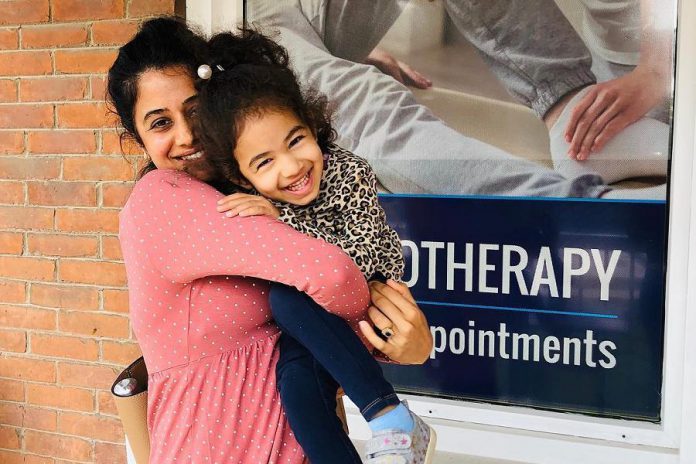 Not surprisingly, businesses in Lindsay and across the City of Kawartha Lakes are already embracing the Shop Kawartha Lakes campaign.
Kawartha Care Wellness Centre in Lindsay chose to take part in the campaign to reinforce and use the shop local message in the community.
Dr. Manju Asdhir, a chiropractor and owner of the multi-disciplinary clinic, says the clinic experienced a surge of new local patients during the pandemic.
"Prior to COVID-19, these patients were travelling to Durham and Toronto for treatments," Dr. Asdhir says. "With services cut off in other regions, people who needed care had to explore other options locally. Because we offer a variety of specialities, residents started to take notice and stopped driving long distances to see a therapist."
"For patients who were nervous about coming to the clinic, we were able to provide care like self-mobilization, concussion recovery, and vestibular rehabilitation through a virtual care platform so they could keep their treatment plan."
Being agile allowed Kawartha Care Wellness Centre to flourish and to help more patients, Dr. Asdhir adds. "It's been a win-win for all of us."
Michele Sauvé, owner of Gridley's Herbs and Aromatherapy, located on the Arts and Heritage Trail in Woodville, says 88 per cent of her annual income comes from selling handmade soap and body care products at craft shows and festivals.
With events cancelled for the entire year, she lost her primary source of revenue and has to depend on online sales and in-store purchases to stay afloat.
"When all the fall and Christmas shows got cancelled, that's when I realized I'm going to be impacted in a major way," Sauvé says.
By updating her e-commerce site and offering scheduled appointments to browse her home-based shop, she says she's staying optimistic and trying her best to "not only survive COVID, but thrive in COVID."
Participating in the Shop Kawartha Lakes campaign is another opportunity for Sauvé to partner with the City of Kawartha Lakes, she adds, which has helped get eyes on her business — tucked away in a quiet rural area — over the years.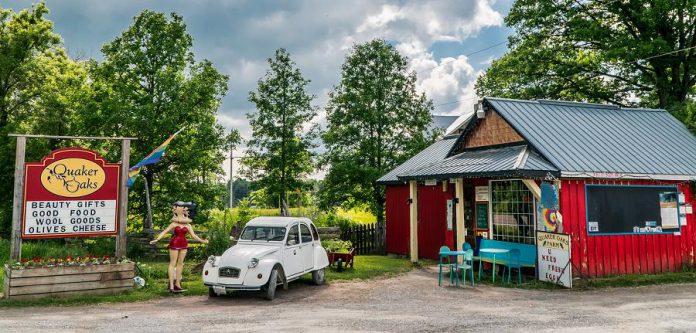 For local businesses like Kawartha Care and Gridley's, the campaign offers a free set of customizable graphic templates they can use in their own marketing to reinforce and leverage the shop local message across the entire community.
Shop Kawartha Lakes branded content is also rolling out on social media — where businesses participating in the campaign will also be promoted — and through advertising in the coming weeks and months.
People can also show their support on social media by promoting their favourite businesses with the hashtag #ShopLocalKawarthaLakes.
For more information about Shop Kawartha Lakes, visit shopkawarthalakes.ca.
This story was created in partnership with the City of Kawartha Lakes.