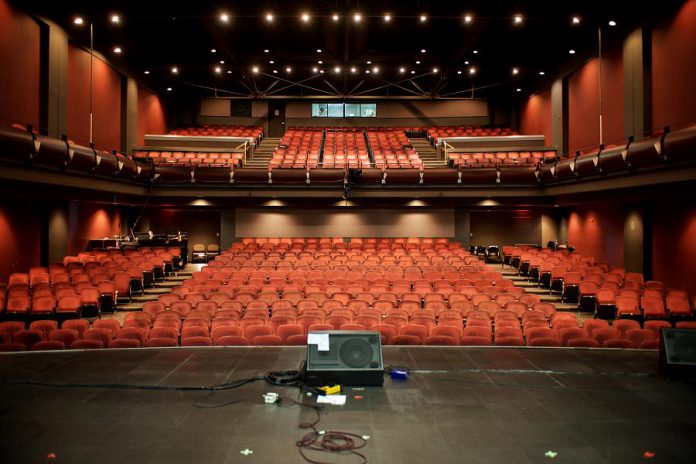 Finding a silver lining somewhere, anywhere, in the black cloud that is the COVID-19 pandemic has tested us in unprecedented fashion, Pat Hooper being no stranger to that quest.
As chair of the board for Showplace Performance Centre in downtown Peterborough, Hooper is frustrated the 640-seat not-for-profit performance venue remains shut down in accordance with provincially mandated orders restricting indoor gatherings to 50 people or less. But Hooper is something else: a self-professed optimist who believes, with the strongest conviction, that "we will come together again and it will be okay."
When that will be and what that will look like is anyone's guess, but "hanging in suspended animation" hasn't equated to being idle for Hooper, her board colleagues, and Showplace staff — general manager Emily Martin among them. Garnering much of their attention is "The Showplace Project: Act II Campaign", a capital projects fundraiser with a goal of $2 million that has actress Linda Kash and actress/filmmaker Megan Murphy serving as co-campaign ambassadors.
Advertisement - story continues below
"We had just got started on that critical part of doing face-to-face asks and then COVID set in," recalls Hooper, adding "It wasn't right to carry on with that. Everyone had their own issues to deal with, so we sat quietly back."
While the plan is to ramp up the campaign again early in the new year, Hooper and co-campaign champion Beth McMaster were beaming Thursday (October 8) as Peterborough-Kawartha MPP Dave Smith announced Showplace is receiving $99,620 via the provincial government's Rural Economic Development program.
That funding, says Hooper, will be applied to the estimated $400,000-plus cost of replacing the Erica Cherney Theatre's seats. Installed prior to Showplace's opening in October 1996, the seats came from the Annapolis Naval Academy in Maryland.
VIDEO: Showplace Performance Centre in downtown Peterborough

"At the time there was one company in Canada that handled seats that theatres were using … they refurbished them and brought them in," McMaster explains.
"When Showplace opened, the Prince of Wales Theatre in Toronto has just opened. Ed Mirvish put used seats in the Princess of Wales. We thought if it was good enough for him, it was good enough for us, so we went with used seats to save money."
Now, 24 years later, the seats are very much showing their age and need to be replaced to reflect Showplace's stature as Peterborough's premier large performance centre, which has hosted Canadian entertainment royalty including Serena Ryder, Jann Arden, Ron James, Liona Boyd, Bruce Cockburn, Barenaked Ladies, and many more.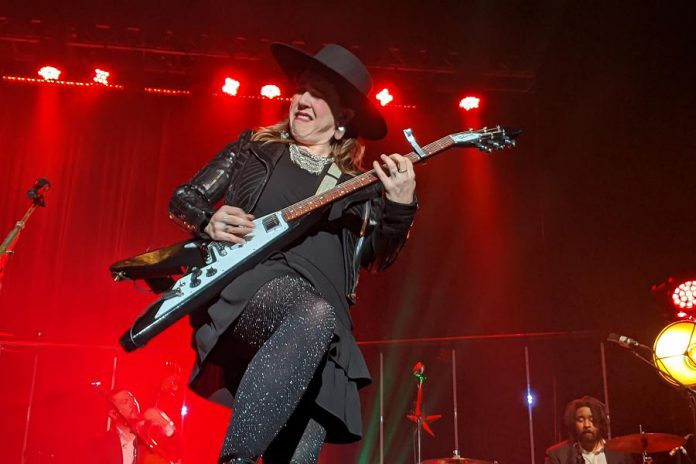 The public phase of the campaign, notes Hooper, will be rolled out "a little sooner than we expected."
"Replacing the seats is the most important need. That means we'll be selling seat-naming rights. We're debating what the cost to have a named seat will be, but we're hoping the work itself can be done next summer."
This is the first major fundraising campaign undertaken by Showplace since the years immediately following its opening. McMaster was a key player in that effort.
"The fact that we paid off our mortgage within three years of opening is really quite astounding," she says. "People were very supportive. There's a whole group out there that so desperately wanted this place and wanted that campaign to succeed, and Showplace to survive."
Advertisement - story continues below
While much is dependent on the where things are at in terms of the pandemic-required restrictions, 2021 marks a major milestone year for Showplace as the 25th anniversary of its opening is reached. McMaster, who was involved from day one in the transformation of the former movie theatre space into a performing arts venue, marvels that a quarter century has passed.
"It is very satisfying," she says. "When I'm at Showplace people come up to me and say 'Thank you so much for what you did to bring this place to Peterborough.' Others have said they can't imagine the downtown without Showplace. It was needed so badly. Many efforts had been made to bring an entertainment facility to downtown Peterborough and failed. We managed to make it work and it has been all we hoped for."
Hooper notes that while plans for a 25th anniversary celebration can't be firmed up due to the unknown, she is certain of one thing — Showplace's forced shutdown has created "a big void" in her life. Add to that the stress of hard decisions having to be made.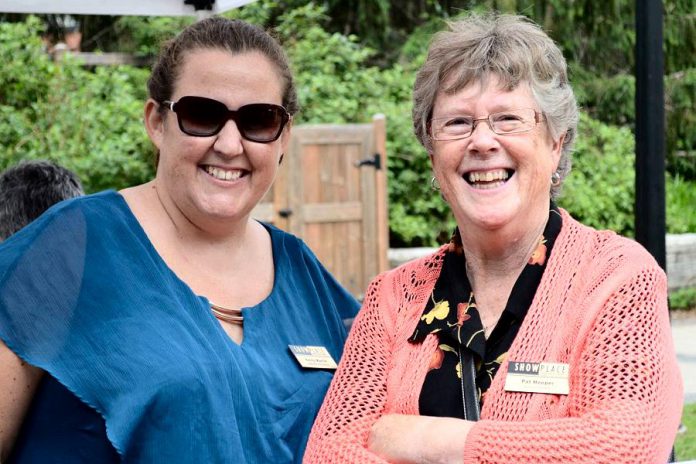 "We feel so badly about staff," she laments. "We have laid everyone off except Emily (Martin). We're able to get the wage subsidy but, if you have absolutely no revenue coming in, even paying 25 per cent (of wages) is impossible because you don't have 25 per cent (revenue). We are fortunate, compared to some organizations, because we are an independent not-for-profit and we own our building. We don't have to worry about rent. It still costs to keep the lights on, but it could be worse."
As she nears the completion of her four-year term as board chair (Wayne Bonner assumes that role in November), Hooper admits to some frustration with the provincial orders on indoor gatherings, saying "The one thing we find really odd is the fact if you're a place of worship, you can open at 30 per cent capacity. For us, that would be 200 seats or so, but we can't do that. It's a bit bewildering."
McMaster shares Hooper's frustration but is confident a return to business as usual will happen — eventually.
"Are we going to leap into getting back to normal? It's lovely to think we will get back to normal six months from now with a big splash, but I'm not sure it's going to work out that way. That will be challenging but I think it will return at some point as it once was. We just need to get past this thing."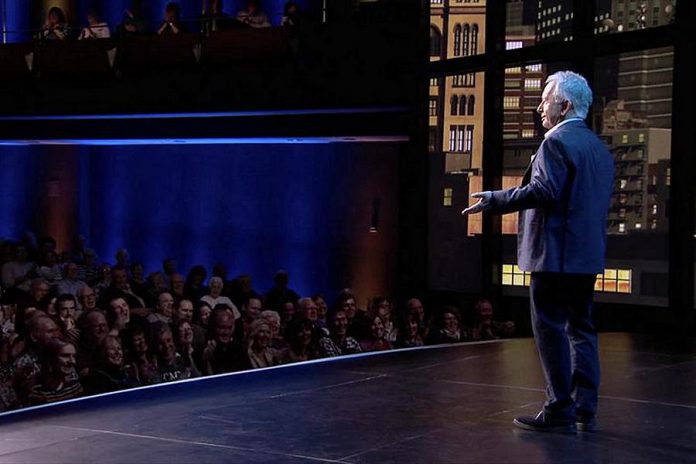 Meanwhile, the Peterborough Performing Arts Recovery Alliance, which has representation from 13 performing arts venues and organizations, continues to strategically collaborate their respective pandemic recovery plans.
Hooper says it's her hope that "once we get past this (the pandemic) we can keep that conversation going," adding each member of the alliance faces challenges, COVID aside, that are common to the group as a whole.
"Everybody has been so enthusiastic about working together. It quickly became 'we' as opposed to 'This is my problem.'"