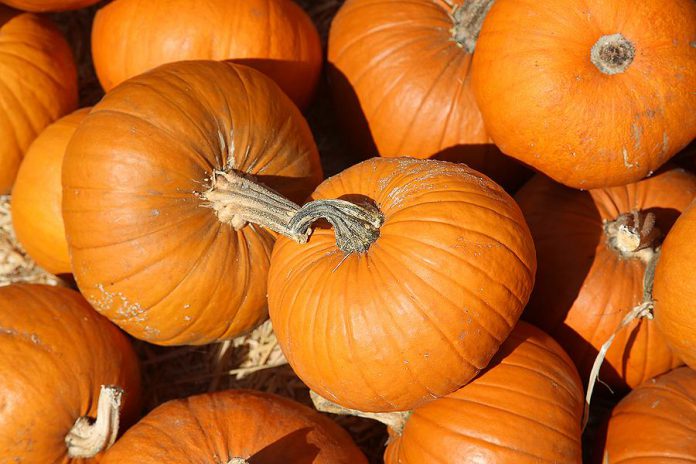 Port Hope police are reporting a rash of pumpkin crimes over the past week.
There have been several reports of thefts of pumpkins, along with pumpkin-related vandalism.
On Thursday (October 17), a Centennial Drive man noticed that someone smashed a pumpkin on a vanity that was left at the end of the yard for someone to take. The vanity was destroyed as a result.
Advertisement - story continues below
On Friday (October 18), a Peacock Blvd resident reported three pumpkins has been stolen from the resident's front porch.
Later on Friday, a Ravine Drive resident reported a pumpkin had been thrown at his 2020 GMC truck, denting the driver side rear quarter and resulting in an estimated $1,500 in damage.
Also on Friday, police officers responded to reports of pumpkins being smashed on driveways on Moore Drive.
There were also several pumpkins that had racial slurs written on them. These were pumpkins stolen from various locations, but a few may not have been reported to police.
Police are continuing the investigation gathering CCTV information. Anyone with information is asked to call Port Hope Police at 905-885-8123 ext. 142, email phps@phps.on.ca, or contact Peterborough Northumberland Crime Stoppers at 1-800-222-TIPS (8477) or online at stopcrimehere.ca.