Symbolically, there's something marvellous about the return of live performance to 4th Line coinciding with a rite of autumn. Halloween is, after all, the time of year when it is believed that spirits can pass easily between realms; when the veil between the living and the dead is lifted.
Bedtime Stories and Other Horrifying Tales, an original production co-written by 4th Line Theatre's managing artistic director Kim Blackwell and general manager Lindy Finlan during lockdown, summons the ghosts of 4th Line shows past.
The idyllic Winslow farm, a place familiar to many as a summer must-see for artistic excellence in outdoor theatre, seems somewhat foreign in the autumn. Given the fact that the 2020 summer season was the first ever to be postponed in the company's 29-season history, the bleak look of autumn-nearly-ended in our year of the virus seems uncanny.
It is the perfect setting for a spooky show, made all the more ominous by the distant howling of a pack of coyotes.
Recent recipients of the international "Safe Travels" stamp, 4th Line has gone above and beyond what is required to ensure the safety of their audiences and personnel in accordance with COVID protocols.
They have also found creative and artistic ways to implement these safety measures, which enhance the experience of the show rather than distract from it.
The show begins, for example, in the traditional barnyard area where a physically distanced audience is seated amongst creepy dolls and puppets to demarcate the space. There they are introduced to the principal characters, the Deyell family, who each must venture into the darkness alone.
The audience follows these characters on an immersive promenade experience over around one kilometre of the property, which has previously been off-limits for summer audiences.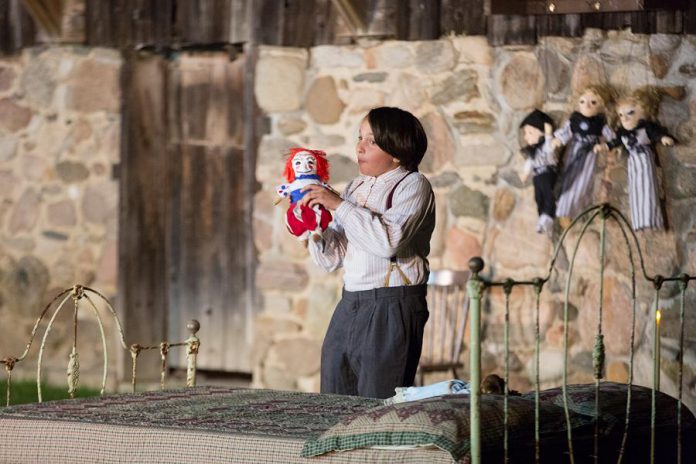 The design elements of this show are spectacular. The costumes, props, and lighting enhance each scene while Justin Hiscox's musical brilliance transforms the accordion into another character of the show — a living, breathing organ fading and swelling with each scene. Bedtime Stories and Other Horrifying Tales is an atmospheric feast for the senses.
Admittedly, there were tears welling up in my eyes when that first actor projected their voice into the darkness and, after hitting some unknown surface, it came echoing back to all of us. It has been so long since I have been able to have an acoustic experience like that. Most of the human voices I hear during these bizarre-o COVID times are distorted and compressed through technology.
The live-ness of the voices, echoing over space and time, reverberated in my skeleton. It's the type of thing that makes you believe in magic — that reminds you you're alive.
Advertisement - story continues below
Each performance, directed with a scalpel by Kim Blackwell, is a gift to witness.
From the first moment Madison Sheward explodes onto the stage as Maggie Deyell until the very last moments of the show, she performs with a vigour that is nothing short of incendiary. Her original choreography, too, is terrifyingly beautiful.
The children, albeit a little difficult to hear at times, are delightful. There is an endearing verisimilitude in the bond between the three young principal characters. Their friendship is a light that guides the audience through the dark night and warms us on our way.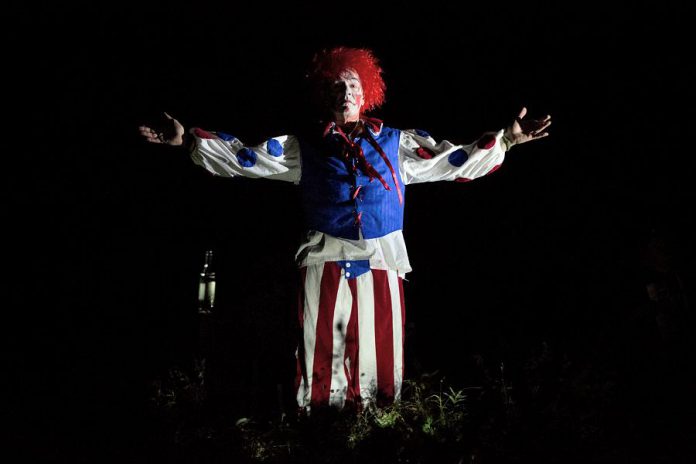 4th Line favourites such as Robert Winslow, Mark Hiscox, Tom Keats, and Kelsey Powell perform with enough energy to make up for the loss of the company's summer season.
Their performances are executed with the precision and complexity audiences have come to expect from the likes of these seasoned professionals, and, simultaneously, with an ecstatic revelry in the ludic thrill of finally being able to perform again, which is a joy to behold.
As John and Margaret Deyell, Jack Nicholsen and Rebecca Auerbach deliver the depth and nuance required to make the show work, without which any resolution to character conflict may have been more horrific than even the most fantastic elements of the production. As alternate more fanciful characters, Auerbach and Nicholsen, are each given a chance to really shine — and so they do.
Advertisement - story continues below
While the script offers fearfully fantastic concepts — the stuff of childhood nightmares — from puppets and clowns to rites and rituals, the scariest themes are the most realistic ones. Finlan and Blackwell explore hate, xenophobia, and bigotry in their writing.
They present a complex intertextuality between their script and 4th Line's flagship work, The Cavan Blazers. In doing so, there is a level of sophistication in their work that goes beyond typical Halloween tropes while still embracing them.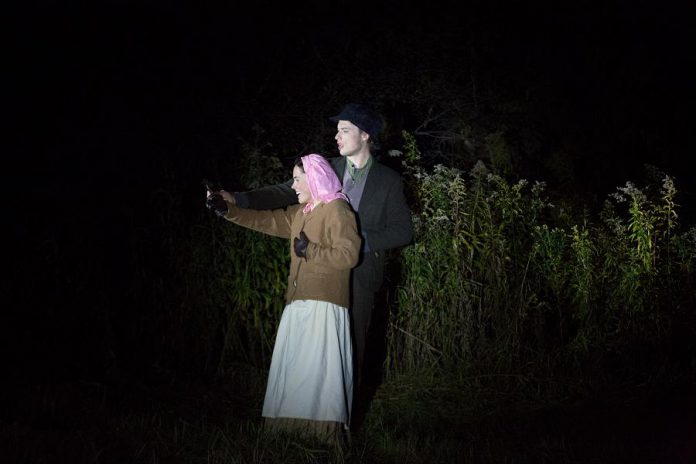 Bedtime Stories and Other Horrifying Tales runs at 7 p.m. from Tuesday, October 20th to Sunday, October 25th and from Tuesday, October 27th to Friday, October 30th at the Winslow Farm at 779 Zion Line in Millbrook.
The production travels up and down dark paths and over uneven terrain for around one kilometre, so it's not suitable for people with reduced mobility or severe health issues. The performances will run rain, snow, or shine, and audience members are asked to dress for the weather, wear appropriate (sturdy) footwear, and bring a flashlight to the performance.
The production complies with COVID-19 health and safety protocols developed with the input of Peterborough Public Health; all audience members are asked to arrive with a mask and will be required to wear a mask throughout the walking portions of the performances.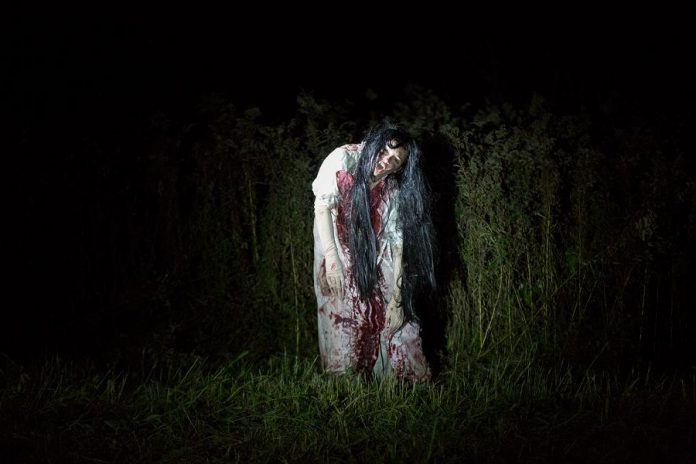 Tickets are $25 per person, available now by phone at 705-932-4445 (toll-free at 800-814-0055), online www.4thlinetheatre.on.ca, or at 4th Line Theatre's box office at 4 Tupper Street in Millbrook. Limited tickets are available for each performance.