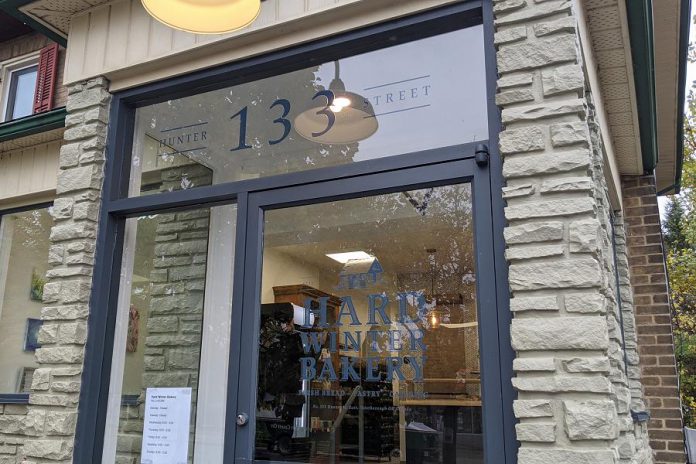 businessNOW™ is our round-up of business and organizational news from Peterborough and across the greater Kawarthas region.
It's Small Business Week this week, and we are featuring Peterborough's newest bakery, Hard Winter Bakery in East City, along with Dan Joyce Clothing in Peterborough, whose owner is celebrating her first year of ownership by giving back to the community.
Also featured this week is the return of the Million Dollar Makeover Program in Kawartha Lakes, which supports property and business owners who want to improve the visual and functional aspects of their properties, and highlights of business and organizational news over the past few weeks.
New business events added this week include the Peterborough Airport's virtual Peterborough Aerospace Summit on October 27th, Peterborough & the Kawarthas Economic Development's TD Economic Outlook 2020 on November 18th, and Elevating Canadian Experiences' online workshops for local tourism operators on November 23rd and 24th.
Advertisement - story continues below
Hard Winter Bakery opens in Peterborough's East City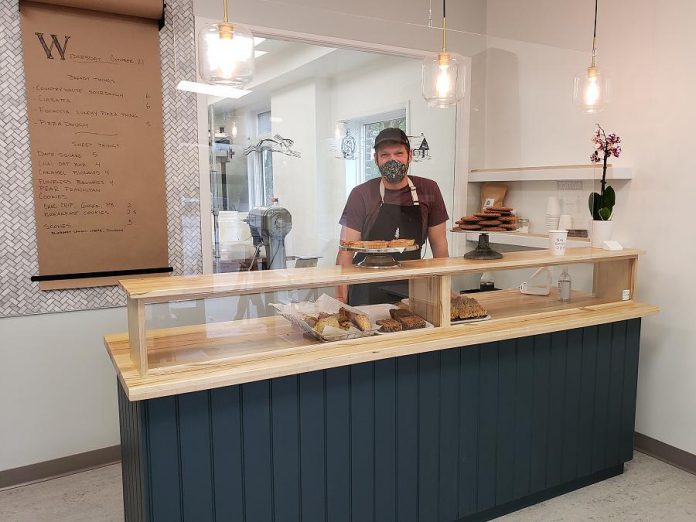 Between the weather and the pandemic, it may end up being a hard winter — but lovers of sourdough bread, bagels, and other baked goods will find solace at Hard Winter Bakery, Peterborough's newest bakery.
Located at 133 Hunter Street East in East City (just across the street from the Liftlock Foodland), Hard Winter Bakery opened just last week. Owners Graham Thoem and Jessica Arsenault originally launched Hard Winter Bread Company in Lakefield in 2014. The couple, who have been married since 2006 and have two young sons, had no storefront location and were selling their products at local farmers' markets and selected restaurants and specialty food shops.
With the demand for their handmade sourdough breads, pastries, and Montreal-style bagels increasing, Graham and Jessica began looking for a storefront location in 2018 and finally purchased the East City location.
"I just kept coming back to the idea that in a community," Jessica told kawarthaNOW's food writer Eva Fisher in 2019. "I love when there are neighbourhood stores: a neighbourhood coffee shop, or a little grocer. To me, East City epitomizes that."
Along with their popular sourdough breads, Hard Winter Bakery offers breakfast cookies, chocolate chunk cookies, classic ginger cookies, oatmeal raisin cookies, granola, breakfast scones, wheat-free brownies, biscotti, and more. All their products are baked fresh from scratch with natural and healthy raw ingredients.
Montreal-style bagels are currently in short supply, available only every few weeks, as Graham and Jessica are bringing them in from (of course) a Montreal bakery. Montreal-style bagels are cooked in a wood-fired oven, which Hard Winter Bakery currently doesn't have onsite. However, Graham and Jessica say they have plans in the works to bring back their bagel production.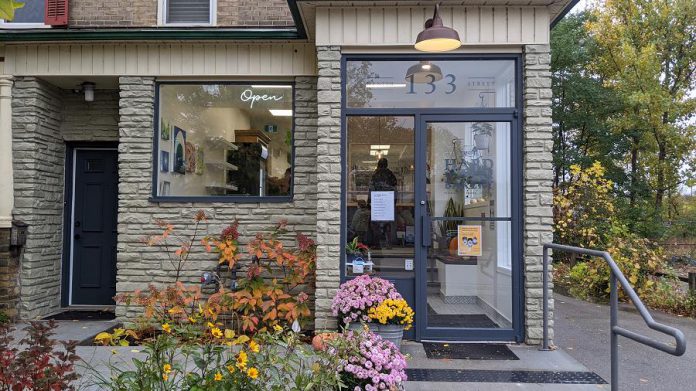 For more information about Hard Winter Bakery, visit hardwinterbreadco.com. For the most recent updates, follow them on Facebook,
New owner of Dan Joyce Clothing in Peterborough marks first-year anniversary with clothing donation drive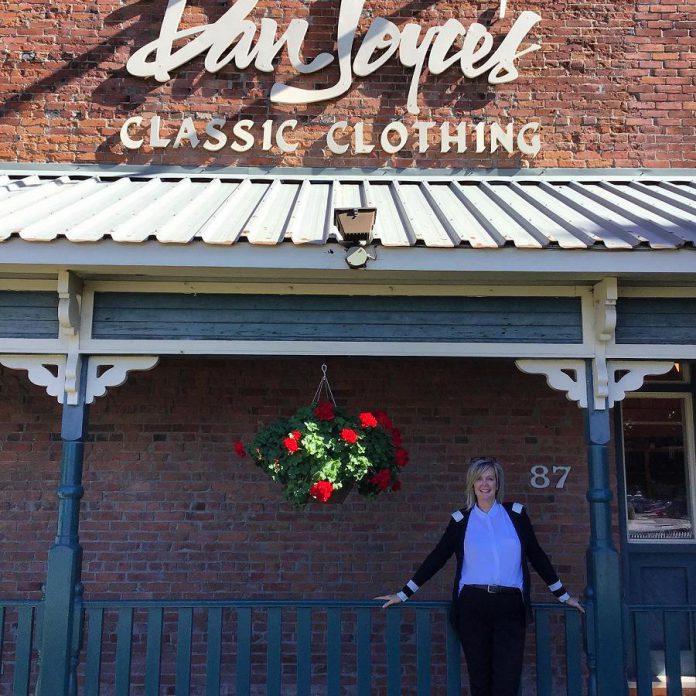 Nancy Wiskel, who purchased the 40-year-old business Dan Joyce Clothing one year ago after returning to her home town of Peterborough, is celebrating her first-year anniversary with a clothing donation drive in support of the Society of St. Vincent de Paul food pantry.
Until Friday, November 6th, Wiskel will be accepting drop-offs of gently used clothing items (women's, men's, and children's) at Dan Joyce Clothing's location 87 Hunter Street West in Peterborough. The donations will be safely bagged before being given to St. Vincent de Paul for sale in the Vinnies thrift store. Proceeds from Vinnies support St. Vincent's food pantry.
"I'm proud to celebrate my first year as owner of this important fashion boutique, and to receive the support of local shoppers as well as Peterborough's vibrant small businesses community," Wiskel says. "With this donation drive, we can all come together to show the best of our great city and help those in need."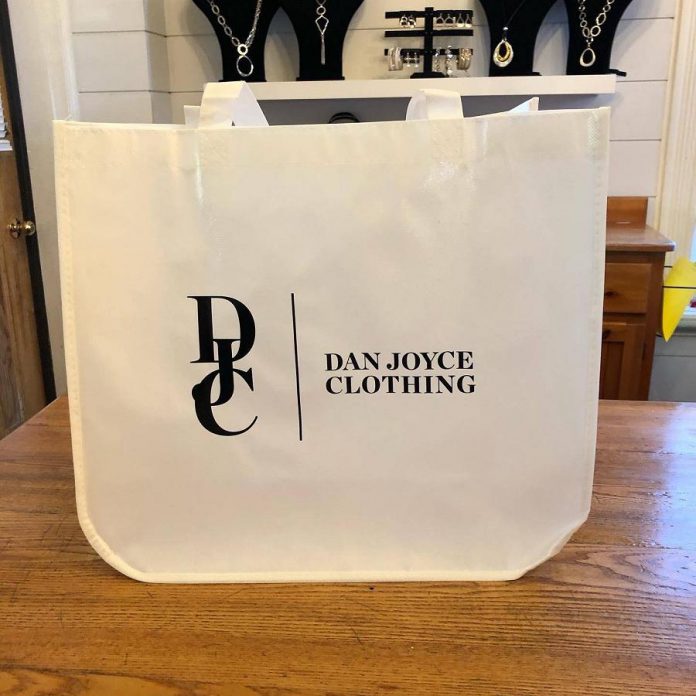 Wiskel is also providing in-store visitors with a donation bag they can fill and then drop off at the store. Dan Joyce Clothing will even deliver the bag to your home or office (depending on your location). Volunteers will then come by to collect your full clothing bag for delivery to Vinnies.
In return for their generosity, Wiskel will provide each donor with a 10 per cent discount on their next purchase at Dan Joyce Clothing, including at their online store at danjoyces.com.
Drop off gently used clothing at Dan Joyce Clothing (87 Hunter St. W., Peterborough) or call 705-743-8131 to arrange a donation bag to be brought to your home and later picked up.
Million Dollar Makeover Program returns to Kawartha Lakes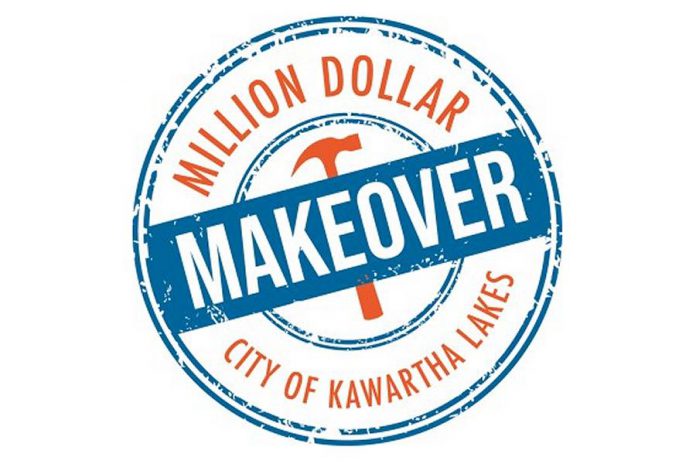 Applications are now open for the next round of the Million Dollar Makeover Program in the City of Kawartha Lakes, supported by the Kawartha Lakes Community Future Development Corporation.
Million Dollar Makeover is a funding program designed to encourage and support economic development in Kawartha Lakes. The program supports property and business owners who want to improve the visual and functional aspects of their commercial, mixed-use commercial/residential, or heritage designated residential buildings.
"We've seen a lot of success since the program launched in 2018 and together with participating businesses and property owners we're able to transform Kawartha Lakes one makeover at time," says Carlie Arbour, community economic development officer with the City of Kawartha Lakes. "Building on our past success, this year we're excited to expand the funding programs to also include a number of new incentives to encourage more investment in our commercial districts and properties with heritage designations."
The fall application intake round includes 10 funding opportunities, with a focus on downtown main street revitalization and enhancements, heritage districts and building restoration and improvements, derelict building repairs and improvements to functionality, and affordable rental housing private space retrofits in mixed-use buildings.
Applications will close December 1, 2020, with approvals announced by the end of February 2021. For more information and to apply, visit kawarthalakes.ca/en/business-growth/million-dollar-makeover-program.aspx.
Advertisement - story continues below
Highlights of other business and organization news from across the Kawarthas
The top 10 group finalists for the Innovation Cluster's annual Pitch It! entrepreneurial competition for Trent University and Fleming College students have been announced. The finalist teams are led by Diksha Chhabra, Manush Desai, Mereeta Figarado, Jobin John, Rahul Nair, Trushna Patel, Sarandeep Singh, Parth Soni, Rupak Thakur, and Pravalika Vejendla. Winners will be announced on Friday, October 30th.
Dr. Natalie Bocking will be the new Medical Officer of Health for the Haliburton, Kawartha, Pine Ridge District Health Unit effective April 5, 2021, taking over for the retiring Dr. Lynn Noseworthy.
Emterra Environmental, the recycling contractor for the City of Peterborough, has partnered with the Peterborough Petes to introduce the Emterra Clean Community Cup, a challenge for families in the Peterborough area to participate in a community clean-up. Organizers will start accepting challenge entries on October 26th. Visit gopetesgo.com/clean-community-cup for details.
Paul Ayotte has retired as board chair of JA Northern and Eastern Ontario (formerly Junior Achievement of Peterborough Lakeland Muskoka) and Patrick Davis has been elected as new chair.
Applications for the second round of the Emergency Community Support Fund (ECSF), which provides financial support to charities and other qualified organizations adapting their front-line services to support vulnerable Canadians during the COVID-19 pandemic,>are open until October 30th. United Way Peterborough & District has $132,808 available for charities and non-profit organizations Peterborough, and the Community Foundation of Kawartha Lakes has $57,280 available for Kawartha Lakes.
Gauvreau & Associates Chartered Professional Accountants in Peterborough has been named in the 32nd annual Growth List ranking of Canada's fastest-growing companies.
Peterborough's Streambed Media, headed by Trent University alumna Jenna Pilgrim, has won Wyoming Sandcastle Startups challenge for blockchain innovation. The company's prize includes $12,500 USD, and a guaranteed spot for the Sandcastle finals in Dubai at the World's Fair in October 2021 to compete for up to $250,000.
ThermoScans, smart thermal imaging technology that can accurately measure real-time temperatures from symptoms of COVID-19 or other illnesses, was recently awarded a Class 1 Medical Device Establishment License (MDEL) from Health Canada. Developed by Alex Papanicolaou and Nisha Sarveswaran and designed and made in Northumberland County, the technology is being used at the Cobourg police station in its cell block as a means to take temperature readings of individuals during the booking process.
Ganaraska Brewing Company held an official groundbreaking on October 9th for its new facility at 33 Mill Street South in Port Hope. The new microbrewery, which will included a tasting room, a rooftop patio overlooking the Ganaraska River, and a limited food menu, is expected to open in July 2021.
Clean tech company Rainmaker Inc., headquartered in Peterborough, has announced the signing of a joint venture with the Carlaw Group Ltd. to provide water to Kenya, Senegal, Sierra Leone, and Togo in Africa.
The annual Hike for Hospice, held virtually this year in September due to the pandemic, exceeded its goal of $35,000 by raising $56,538 for Hospice Peterborough.
The Tim Hortons Smile Cookie campaign in September in Peterborough, Bridgenorth, Lakefield, and Curve Lake raised $65,860.10 for YMCA of Central East Ontario Balsillie Family Branch Strong Kids campaign.
The Canadian Mental Health Association, Haliburton, Kawartha, Pine Ridge golf tournament in September, presented by sponsor Quality Construction and Renovations, raised $18,500 for community mental health supports.
Tri-Association Manufacturing Conference goes virtual on October 22
The Northumberland Manufacturers Association, Quinte Manufacturers Association, and Kawartha Manufacturers Association are presenting the Tri-Association Virtual Manufacturing Conference from 8 a.m. to 3:30 p.m. on Thursday, October 22nd.
The theme of the virtual conference is resilience: how Canadian manufacturers innovate, create, and overcome disruption. The virtual conference features keynote speaker Liane Davey on building resilient teams, plant tours with Harco Enterprises and Research Castings International, a panel discussion, four workshops (Create a Team of Problem Solvers, A Mobile Workforce – Infrastructure & Security, Building A Resilient Health & Safety Culture, Supply Chain Disruption), and a virtual trade show with 20 exhibitors.
The cost is $100 for members and $125 for non-members. For more information and for tickets, visit themanufacturingconference.ca.
Advertisement - story continues below
Peterborough Airport presents virtual Peterborough Aerospace Summit on October 27
This year's Peterborough Aerospace Summit will be presented virtually from 9 a.m. to noon on Tuesday, October 27th.
The keynote speaker is Daniel-Robert Gooch, president of the Canada Airports Council, with guest speakers including Trent Gervais and Nancy Hewitt of the Peterborough Airport, Lynne McMullen of Seneca College's School of Aviation, Gary Wood of Flying Colours, Eileen Waechter of SOAN, and Mary MacLeod of Fleming College.
The free event takes place on the WebEx platform. Register at eventbrite.ca/e/122409559287.
Peterborough & the Kawarthas Economic Development hosts TD Economic Outlook 2020 on November 18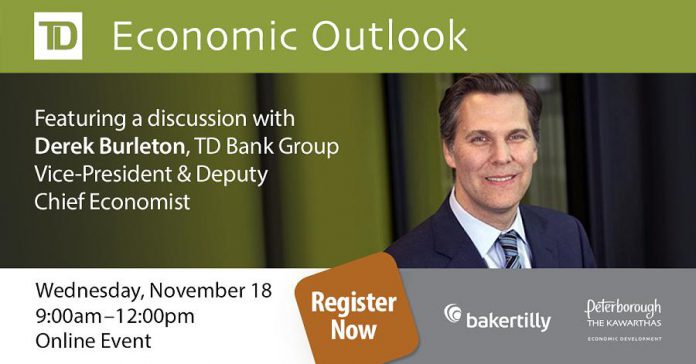 Peterborough & the Kawarthas Economic Development is hosting TD Economic Outlook 2020 from 9 a.m. to noon on Wednesday, November 18th.
This free online event will feature a discussion with Derek Burleton, TD Bank Group Vice-President and Deputy Chief Economist, about what will shape our economic landscape as we plan for the year ahead.
The event will also include an update from Peterborough & the Kawarthas Economic Development President & CEO, Rhonda Keenan on the resiliency of companies in Peterborough & the Kawarthas during and post COVID-19.
For more information and to register, visit peterboroughed.ca/event/td-economic-outlook-2020.
Elevating Canadian Experiences hosting online workshops for local tourism operators on November 23 and 24
In partnership with the Tourism Industry Association of Canada and Peterborough & the Kawarthas Tourism, Elevating Canadian Experiences is delivering free online workshops for local tourism operators on Monday, November 23rd and Tuesday, November 24th.
The workshops will focus on two themes: culinary tourism and winter and shoulder season tourism.
The workshops take place on the Zoom video-conferencing platform. Register at eventbrite.ca/e/125676270107.
For more business-related events in the Kawarthas, check out our Business Events column.