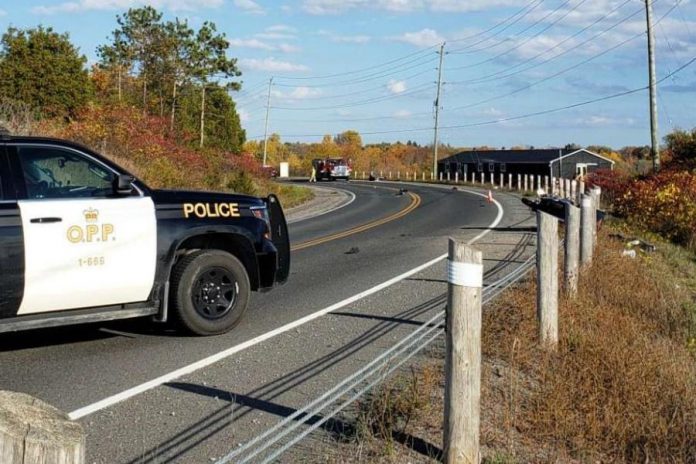 One person is dead and another critically injured after a serious collision on Friday afternoon (October 23) west of the town of Colborne in Northumberland County.
At around 2:45 pm on Friday, emergency services responded to a collision involving two motorcycles on County Road 2 between Ontario Street and Townline Road.
Three riders were taken by paramedics to a nearby hospital.
Advertisement - story continues below
One of the riders later succumbed to their injuries. On Monday (October 26), police identified the person who died as 67-year-old John Rintoul of Cobourg.
The passenger on one of bikes, a 59-year-old woman from Cobourg, was transported by Ornge air ambulance to a trauma centre in Toronto with critical injuries.
The third rider continues to be treated in hospital for what are described as serious injuries.
County Road 2 was closed for several hours between Ontario Street and Townline Road while police measure and document the scene.
Police continue to investigate the circumstances surrounding this collision.