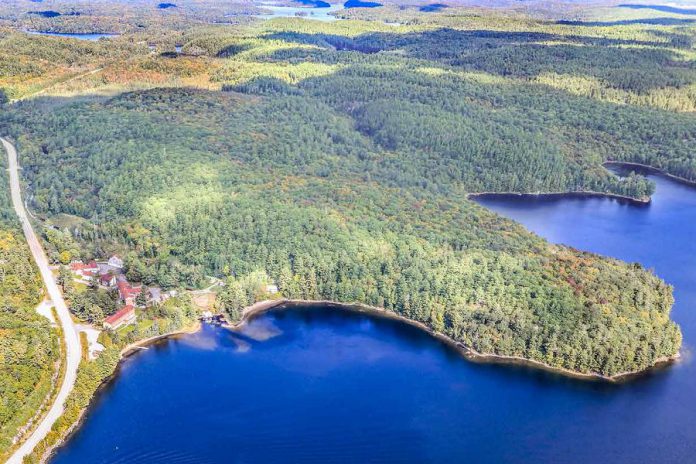 The Ontario government has put the former Leslie M. Frost Natural Resources Centre in Haliburton County on the market, more than 16 years after it was closed.
The asking price for the 41-acre property on the shores of St. Nora Lake south of Dorset in the township of Algonquin Highlands is $1.1 million.
Infrastructure Ontario, the Crown agency responsible for managing provincially owned infrastructure and real estate, put the property up for sale on Thursday (October 29). The sale is being managed by CBRE Limited Real Estate Brokerage.
Advertisement - story continues below
The property, which is being sold "as is", has 1,480 feet frontage along Highway 35 and 2,800 feet of shore line on St. Nora Lake.
It includes 21 buildings that can accommodate more than 200 people in a mix of dorm-style rooms and cottages, a full kitchen, dining, hall, and recreation centre — although the buildings are in poor condition as they haven't been maintained for the past 10 years. There are multiple easements on the property, including for access to a public dock and boat launch.
The Leslie M. Frost Natural Resource Centre (commonly called the Frost Centre) first opened in 1921, when the Department of Lands and Forests (now the Ministry of Natural Resources and Forestry) used the site as a training facility for forest rangers.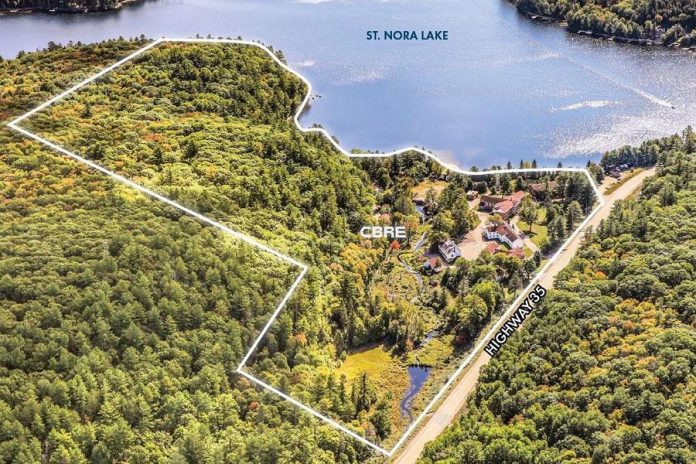 In 1944, the Ontario government and the University of Toronto Faculty of Forestry entered into a partnership to create the Ontario Forest Technical Training School on the site.
In 1974, then-Premier Bill Davis announced the site would be developed as an environmental and resource management education centre and would be called The Leslie M. Frost Natural Resources Centre, after the province's 16th premier. It was used as a training centre for government staff, as well as by school groups, wildlife organizations, eco-tourism groups, and more.
In 2004, the Liberal government of the time announced it was closing the centre to save around $1.2 million in annual operating costs, prompting public outrage. More than 26,000 people had visited the centre in its last year of operation.
Advertisement - story continues below
The centre closed on July 13, 2004. In response to the controversy around closing the centre, the government announced it would lease the property for "environmental and outdoor education activities" rather than sell it.
Led by area cottager and former IBM executive Al Aubry, the not-for-profit Frost Centre Institute was established on the property in 2007, where it offered an educational summer camp, a conference centre, and environmental programming.
The Frost Centre Institute closed in 2010, after operating a deficit for three years, largely due to high expenses during the winter months when the centre was hardly used.
The Ontario government then put the property up for sale, but was unsuccessful in selling it. The government has been paying for basic maintenance of the property ever since.