Documentary film lovers across Ontario have a reason to rejoice this winter. Peterborough's ReFrame Film Festival will be going ahead in January 2021 as a province-wide virtual festival, and running for a full week instead of four days.
Every January since 2005, thousands of people have gathered at performance venues in downtown Peterborough for the Kawarthas' preeminent documentary film festival. With the pandemic, that obviously can't happen for the 17th annual festival.
So festival organizers have come up with a creative solution, by making the festival's films available for people to enjoy from the comfort of their own homes.
Advertisement - story continues below
While this means festival film-goers won't be mingling in person, there are some definite benefits to the virtual festival.
Not only is there no need to worry about nasty winter weather or standing in line, but you don't have to make tough decisions about films that screen at the same time. All the films in the virtual festival will be available on-demand anytime for the full week of the festival, so you can watch them whenever you want and — with a festival pass — as many as you want.
The virtual 2021 ReFrame Film Festival runs from Friday, January 22nd through Friday, January 29th, with early bird passes on sale now at my.reframefilmfestival.ca/passes/buy.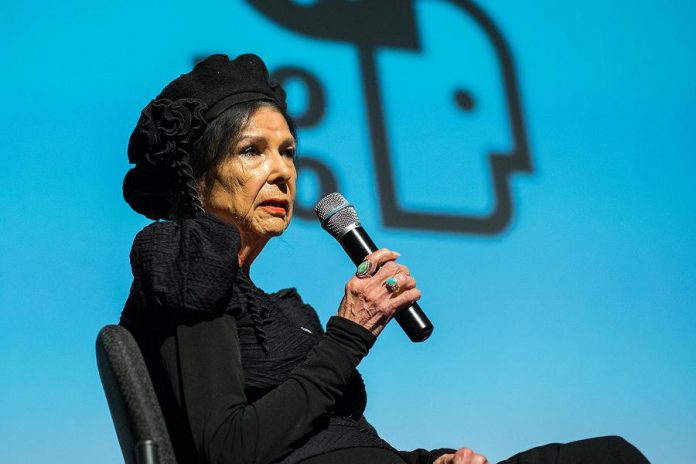 This year's festival is not just for Peterborough-area residents. For the first time ever, audiences from across Ontario will be able to experience ReFrame, which showcases local filmmakers, connects international stories to community issues, and curates films that feature powerful storytelling, diverse voices, and urgent social and environmental concerns.
And the festival is not just about watching films — it's also about the filmmaking process and exploring the issues raised by the films. As in previous years, there will still be filmmaker talks, panel discussions, workshops, and more, just held virtually instead of in-person. Some events will be prerecorded, and others will be live.
A limited number of early bird festival passes are available now for $50, while supplies last, at my.reframefilmfestival.ca/passes/buy. Regular passes and five-packs of individual film tickets will be available at the website in early December. You can only buy early bird passes, regular passes, and tickets online — there are no in-store ticket sales this year.
Advertisement - story continues below
Once you have your film pass or ticket, you'll be able to unlock a film for 24 hours. With a five-pack of tickets, you can watch five films; with a pass, you can watch all of them. Films are geo-blocked to Ontario, so you have to be in Ontario to watch a film. ReFrame will be using the Eventive virtual cinema package to deliver the films, so you can watch them using your PC, Mac, tablet or phone, Chromecast, or Apple TV or Roku device (using the Eventive app).
More details about the 2021 festival, including the schedule of films, will be released in the coming weeks. kawarthaNOW is proud to once again be a media sponsor of the festival, so stay tuned for more stories.
For more information about the virtual festival and to purchase passes and tickets, visit my.reframefilmfestival.ca.
kawarthaNOW is proud to be a sponsor of the 2021 ReFrame Film Festival.