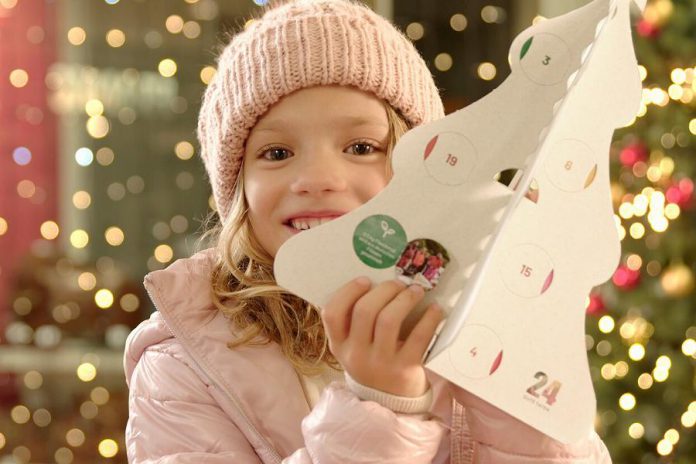 When Lakefield resident and entrepreneur Ute Shaw was gifted a German advent calendar from her daughter last year, she discovered it was no ordinary advent calendar — instead of the usual 24 daily pictures or chocolates leading up to Christmas, opening each little door instead revealed a picture of a daily good cause funded through her daughter's purchase of the calendar.
Realizing there was nothing like it in Canada, Shaw — who was born and raised in Germany — reached out to the German founders of "24 gute Taken" ("24 Good Deeds") determined to launch a Canadian edition of the advent calendar, which is now available at 24gooddeeds.ca.
The Canadian edition of the 24 Good Deeds charity advent calendar supports social and environmental concerns of 24 different charities and charitable projects, including 11 in Canada and 13 around the world.
Advertisement - story continues below
A minimum donation of at least $24 to order a calendar will ensure each daily good deed in the calendar is accomplished. You can also donate more if you wish, so even more more of the daily good deeds can be accomplished.
German creative and advertising director Sebastian Wehkamp first conceived of the idea for the charity advent calendar in 2010. He knew people like to donate to good causes, but often as a result of a guilty conscience when they are shown pictures intended to generate pity rather than the positive impact of their donations. In 2011, he founded the non-profit 24 Good Deeds organization along with his sister Johanna Wehkamp.
Each of the daily good deeds listed in the 24 Good Deeds calendar is specific and quantifiable, with the 2019 European edition of calendar revealing deeds such as providing three days of drinking water for a family in Bangladesh, supplying one bottle of special milk for a baby elephant in Zambia, giving one meningitis vaccine for a child in Burkina Faso, providing one day of medical care for nine children in Haiti, fitting one prosthesis for an elderly person in Pakistan, and 19 more.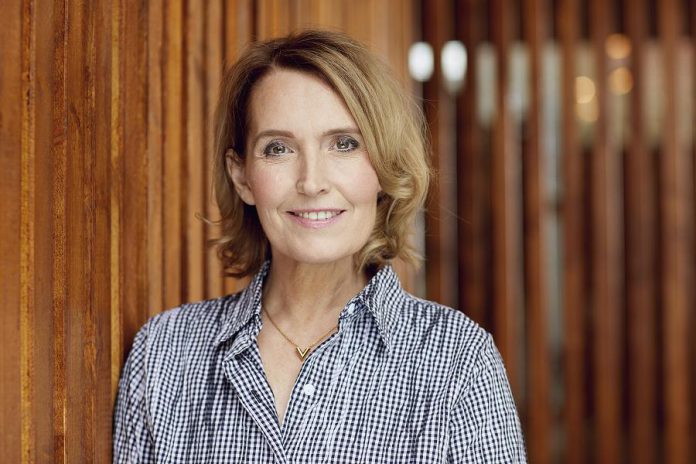 So far in Germany, 24 Good Deeds has distributed 87,700 calendars, raising the equivalent of over $4 million to support 216 projects in 57 countries and resulting 106,700 people receiving medical treatment, 420,500 meals being distributed, 836,000 square metres of rain forest being protected, and more.
When you purchase a calendar for a minimum donation of $24, $18 of your purchase goes directly to the charities with the remainder going to produce the calendar and fund the work of the Good Deeds organization.
For each calendar ordered for $24, every charity listed in the calendar will receive 75 cents, which they have assured 24 Good Deeds is sufficient to cover the cost of their good deed listed in the calendar.
Advertisement - story continues below
Shaw, who moved to Lakefield in 2008, has been working on the Canadian edition of the calendar since March.
"This calendar can help make a difference and has even more importance this year," Shaw says. "So many charities are struggling to raise enough funds to continue their incredible work due to the COVID-19 pandemic."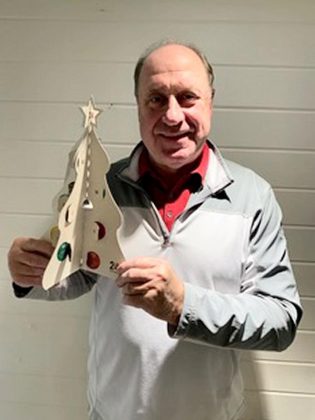 The Canadian charities participating in the 2020 Canadian edition are the Breakfast Club of Canada, Dare to Care, Sarvac, Wilderness International, Spirit North, Second Harvest, Hope Air, Heart & Stroke Foundation, Indspire, Dog Guides Canada, and Sick Kids Foundation. The international organizations selected for the Canadian calendar are focused on a variety of issues including malaria prevention, poverty, and education.
"This is such an amazing way to get the word out about our mission to equip and mobilize youth to stand up against bullying," says Lisa Wells, founder of Dare to Care. "We love how accessible it is and that we can reach more Canadians with the help of the advent calendar."
Peterborough resident and former NHLer and hockey coach Bob Gainey is a big supporter of the Canadian edition of the 24 Good Deeds calendar, serving as the voice of Santa Claus in the 24 Good Deeds TV commercial.
For more information about 24 Good Deeds and to donate and order a calendar, visit 24gooddeeds.ca.