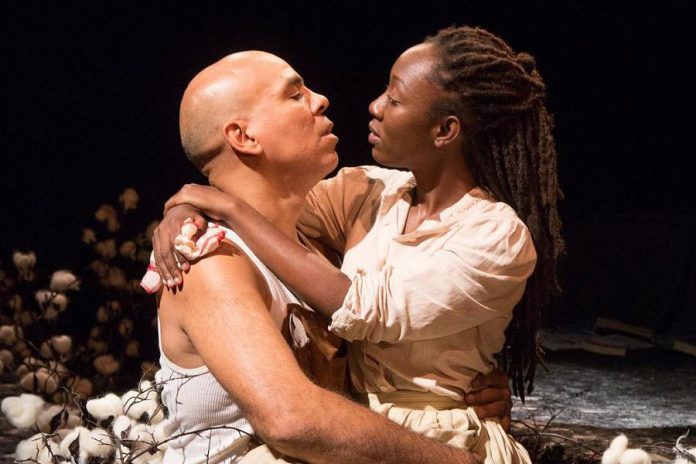 Listing all of Beau Dixon's artistic accolades and achievements would take pages upon pages. For the sake of brevity, it shall suffice to say the award-winning multi-disciplinary artist is a force.
The actor, musician, composer, playwright, and sound designer has worked from coast to coast, performing on high-profile stages including (but not limited to) Stratford, Shaw, Canstages, Tarragon, Soulpepper, Buddies in Bad Times, The Factory, and Neptune.
Dixon's new role as an artistic associate at Millbrook's outdoor theatre company 4th Line Theatre is a homecoming, insofar as the idyllic Winslow farm is where the artist cut his teeth early on in his career, working with 4th Line founder and creative director Robert Winslow as well as managing artistic director Kim Blackwell.
Advertisement - story continues below
"2003 was my first gig with 4th Line in Ryan Kerr's play Attrition," recalls Dixon, "It was an incredible experience."
Since then, Dixon has contributed to numerous 4th Line productions in various capacities.
"I worked there nearly every summer. If I wasn't acting, then I was a musician. I started doing sound design for them. I assisted Rob Winslow with directing Cavan Blazers."
"That was also when my career was just starting to do really well. I had to make the decision to go to Shaw Festival as a music intern or to do The Real McCoy. Kim and Robert suggested rescheduling so that we could wait until I got back from Shaw to do The Real McCoy (in 2013). That was a real testament to our relationship."
"The Real McCoy was the big triumph for us," Dixon adds. "I say us because for me it was such a powerful play — it was the first majority black cast. I felt even more connected to 4th Line at that point."
Dixon's most recent collaboration with 4th Line Theatre was 2019's hit Bloom: A Rock 'n' Roll Fable, which tells the tale of the rise and fall of a small-town Ontario band. As well as writing the play, Dixon (along with Dave Tough) wrote the original songs performed in the play.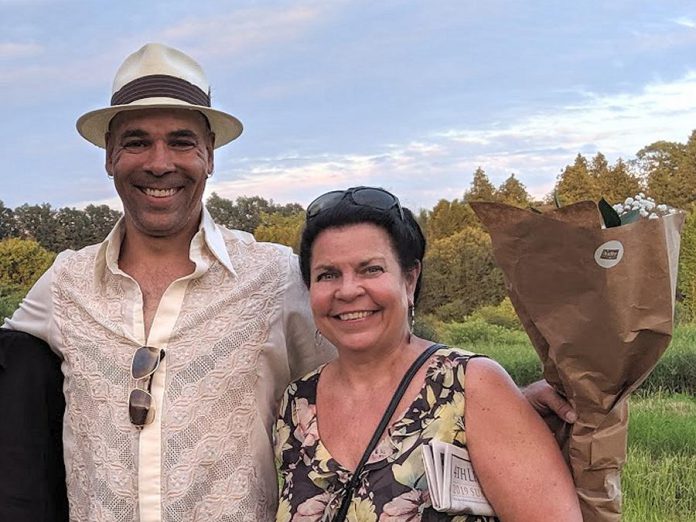 Having moved away from his family's Peterborough home, the in-demand artist has been living in Toronto's Beaches neighbourhood with non-stop creative opportunities to keep him busy, although — as with most performance artists — those have slowed with the arrival of the pandemic.
According to a media release from 4th Line announcing Dixon's role as artistic associate, the pandemic has allowed the theatre company access to his expertise and creative energy. 4th Line Theatre say that, with Dixon's assistance, it's objective is to establish a talent bank of racialized artists, uncover local racialized stories, and liaise with racialized community partners.
"This pandemic has been a real drag but I feel good being here," says Dixon, who has recently also become the musical director for the musical theatre program at Lakefield College School. "It does feel like coming back home. Out of this weird, vulnerable, challenging time, this has been a positive process. Even though it's not ideal, a lot of good has still come out of this pandemic,"
Part of Dixon's new role as 4th Line's artistic associate will see him taking the helm at researching the untold stories of the racially diverse communities in Peterborough and the surrounding area.
"I've always been doing it," Dixon points out. "That's how I started writing plays focused on historical fiction. I was so curious about my own lineage as a person of mixed race."
That includes Dixon's critically acclaimed 2015 play Beneath Springhill: The Maurice Ruddick Story, which tells the story of Maurice Ruddick, a mixed-race Nova Scotian who survived nine days trapped underground after the Springhill mining disaster in 1958. For the nine days he and his six companions were trapped underground, Ruddick helped keep up their spirits by leading them in song and prayer — despite having suffered a broken leg during the accident.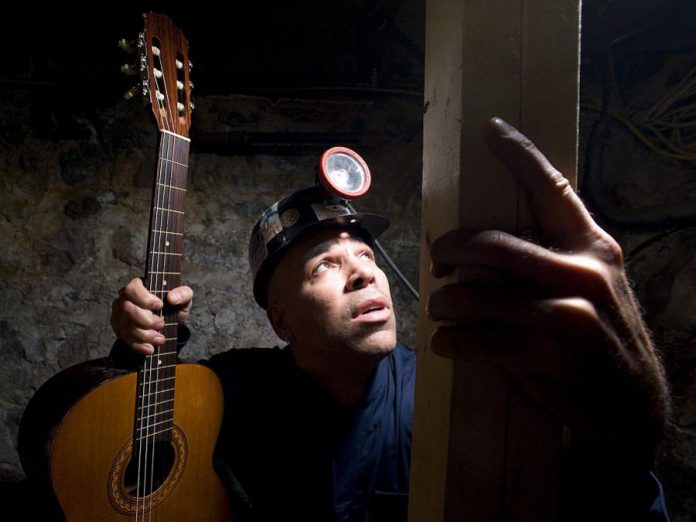 "What I'm looking forward to is finding the people that can represent their culture, their community, and involving them in the arts," Dixon explains. "By working with them, they can share their stories and we can give them a platform, collaborate with them, and give them the freedom to tell their stories their own way."
Though there is a tendency to see the arts as a bastion for progressive thinking, they are not immune to the same injustices that affect broader society; we saw that so clearly with the #MeToo movement. It also demonstrated that identifying problems is not enough to address social injustices — change is needed at an institutional level. For Dixon, that includes diversity in the arts.
"It's 2020 and it's about time that the arts stopped having this colonial view," Dixon affirms. "We need to see colour on stage. You can't have true art if you're just looking at one exclusive group. It has to be all inclusive because, if we're only seeing half of the picture, you're robbing the art. I want to see the whole canvas."
Advertisement - story continues below
"That's the change that they're trying to make at 4th Line," says Dixon. "We need to integrate colour into the institution. They believe in me — this is a good fit and it's going to work because I actually come from the 4th Line school. And it's also going to make a statement that institutionally they're wanting to make that change. I really commend them on that."
To which he adds: "Now is the time of re-inventing and re-learning, asking 'What are the levels of entertainment and how can we, on a multi-disciplinary level, tell these stories?'"
These days, there exist so many corporate messages pledging commitment to social justice, which amount to nothing more than lip service. 4th Line Theatre has made an actionable step in the right direction by beginning a dialogue at an institutional level.
VIDEO: Beau Dixon and Vanessa Sears in "Porchside Songs"
"To have the acknowledgement and support — and I can't stress enough the support from Kim and Rob at 4th Line — is so exciting," Dixon says.
The Peterborough area is lucky to have the creative force that is Beau Dixon back (for now) and we have 4th Line Theatre to thank for ensuring his work will continue to enrich our community.
For more information about 4th Line Theatre, to sign up for a newsletter, and to donate, visit www.4thlinetheatre.on.ca.