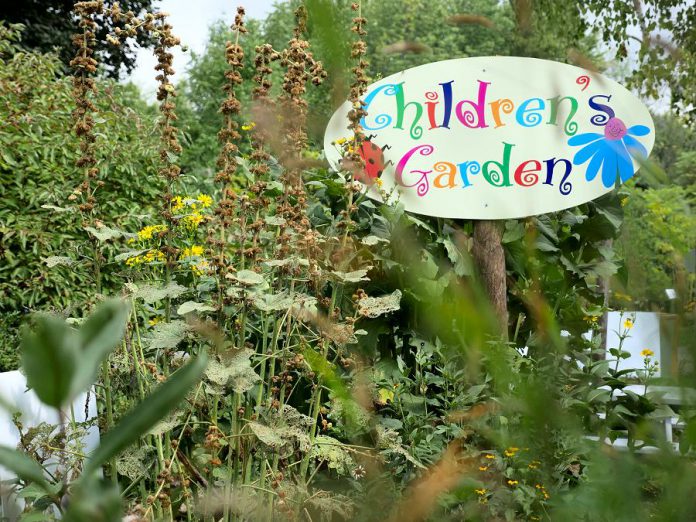 We already knew 2020 would be an unprecedented year even before COVID-19 happened: it is the first year in a decade of critical climate action commitments.
Although 2021 will likely bring us a vaccine for COVID-19, there is no vaccine or technical solution to ensure that in the next nine years we reduce emissions by 40 per cent below 2005 levels.
We need support at all levels to achieve that target. In particular, GreenUP needs your help. It takes a community to raise a child, and we need community support to raise a generation of impact through our youth programming at GreenUP's Ecology Park.
Advertisement - story continues below
Young children — like my own — who are growing up in Peterborough right now will graduate from high school in the 2030s. Today's childhood learning will grow into the leadership of a carbon-neutral planet in 2050.
We need to support that learning for a world and an economy that is being built right now.
At GreenUP, we are proud to have been central and eastern Ontario's leading organization focused on issues of environmental education, sustainability, and stewardship for over 25 years.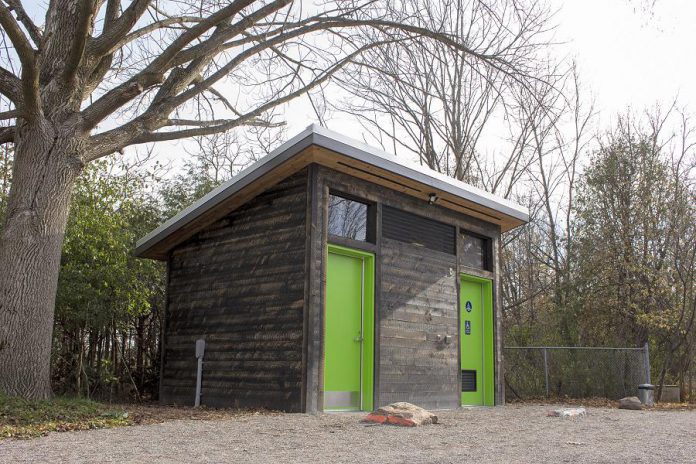 This year has been the third of our ambitious five-year capital fundraising campaign to grow Ecology Park so it can better support this generation of impact and help create the leaders of a carbon-neutral world.
In our first year, donors generously helped us build a beautiful children's education shelter and open-air classroom. We saw great success with more than 1,000 children and students enjoying ecological programs in that facility in 2019 alone.
In our second year, donations helped us to install a new low-water irrigation system in the Ecology Park native plant and tree nursery. This low-water irrigation system helps us conserve one of our most precious resources, while also growing local seedlings and trees for gardens across Peterborough.
Advertisement - story continues below
Last year, donors helped us demonstrate how we can develop accessible and inclusive spaces that are also environmentally sustainable.
While 2020 has been a difficult year, thanks to that support we completed many new accessibility features at Ecology Park, including:
A low-impact, barrier-free washroom that ensures we are able to accommodate 100 per cent of the school classes, community groups, and visitors that desire to participate in our programs.
Accessible and permeable pathways now link Ecology Park to the existing Trans Canada Trail. These pathways allow visitors and program participants to access key facilities at the Park with greater ease and independence while also ensuring that rain can permeate into the earth to maintain a healthy water cycle.
A foundation in our newly constructed children's education shelter ensures that this space can be safely and easily accessed by persons of all ages and abilities, including by persons using mobility devices.
Solar panels on our children's education shelter provide better light in the open-air classroom and along key access routes. These panels and lights extend our working season, support programming, and enhance safety and security while demonstrating off-grid, sustainable energy generation.
This year, we are asking for donations to help revitalize the popular children's garden and establish one of the region's first naturalized playscapes on public parklands.
"One of the best ways for children to learn and practice leadership is through independent play," observes Matthew Walmsley, education programs coordinator at Ecology Park.
"The children's garden gives kids the chance to engage in free play. In these beautiful natural and creative spaces, kids use all of their senses, build their own relations with friends and nature, and develop their own confidence as independent thinkers and leaders."
Advertisement - story continues below
"For many years the children's garden has provided as sense of wonder and excitement," Walmsley adds. "When students and campers arrive at Ecology Park, they most often ask if they'll get to play in the children's garden. It's their favourite part of the park."
The children's garden has been home to many great adventures and activities. It is time to update its aging elements and expand its capacity — we need to support learning throughout this critical decade for climate action.
Your donations now will make these projects a reality in 2021. By investing in an improved children's garden and a naturalized children's playscape, we will ensure that Ecology Park continues to serve as the green heart of Peterborough and as a vital support for this generation of impact.
"We all need places that fill us with awe," says GreenUP executive eirector Brianna Salmon. "As the winter months approach, I'm uplifted by thoughts of this inspiring and fun project. Your support is needed by so many this year, and your gift to GreenUP — and to all of the incredible charities you give to — will have a significant impact during this difficult time."
You can make a one-time donation or become a "Friend of GreenUP" by committing to monthly donations. GreenUP is a non-profit charity, and all donations and profits from sales at the GreenUP Store and Ecology Park support our projects.
On Giving Tuesday (December 1) and during the holiday season, please consider supporting GreenUP and Ecology Park. For more information and to donate, visit www.greenup.on.ca/donate-to-geenup/.
Community support is vital as we take climate action to create the future. We are excited to continue improving our facilities. This will increase GreenUP's capacity to educate future generations and current residents.
With your support, we can build environmentally healthy and sustainable communities.