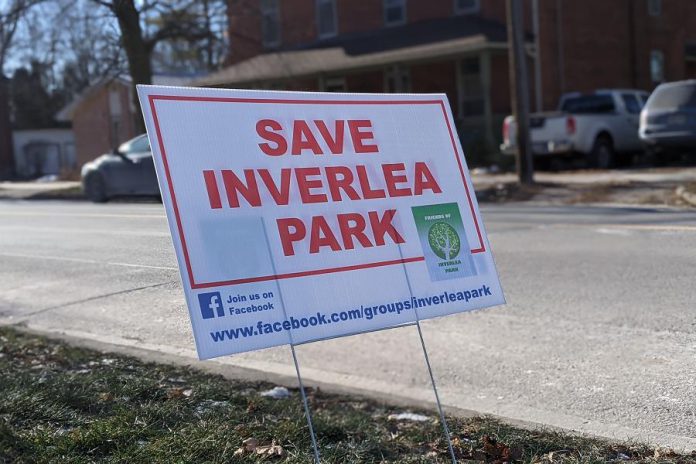 A City of Peterborough staff recommendation that historic Inverlea Park be removed from the list of potential sites for a new north-end Peterborough fire hall will go before city council in January.
That's the word from Northcrest Ward councillor and Peterborough Fire Services chair Andrew Beamer who — in an email sent to some of the many residents greatly concerned over Inverlea Park's inclusion on the consultant-recommended short list — confirms staff will recommend the elimination of the park as a potential site "based on discovery, agency and departmental feedback."
For members of Save Inverlea Park, a Facebook-fuelled community group that has been very vocal and visible in its opposition to the park being considered as possible new fire hall location, this news is encouraging.
Advertisement - story continues below
That said, Johan Ragetli, the founder and co-administrator of the Friends of Inverlea Park Facebook group, which has more than 570 members, says they're not going away.
"It (Inverlea Park) should never have been on the list on the first place," says Ragetli, a resident of Dennistoun Avenue whose residence overlooks the park and, like many throughout the neighbourhood and beyond, is home to a "Save Inverlea Park" lawn sign.
"Everyone still has an appetite to make sure that (Inverlea Park's elimination as a potential fire hall site) gets done. We're not going to sit back."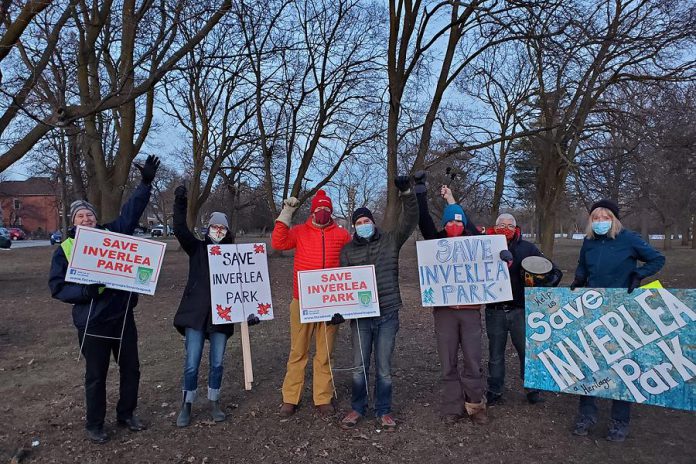 Back in June, the city hired Toronto-based Dillon Consulting to review city-owned properties where a new fire hall could be built to replace the 52-year-old often-flooded Fire Hall 2 on Carnegie Avenue.
What came back was a report listing three possible locations: the Northcrest Arena property on Marina Boulevard, a parcel of open space at Sunset Boulevard and Chemong Road, and Inverlea Park north of Parkhill Road on the west bank of the Otonabee River.
According to Councillor Beamer, Inverlea Park made the cut based on it being reviewed "through one lens only: emergency response times. That's pretty important when you're relocating a fire hall."
Advertisement - story continues below
Inverlea Park is considered a historic site, with a plaque erected there in 2009 by the Peterborough Historical Society explaining its history. The park is named after Inverlea, the former residence of Robert Dennistoun, a Peterborough County judge from 1868 to 1886.
Before the Inverlea residence was demolished in 1911, it was the home of the Victoria Museum — one of Ontario's first museums — and also served as Peterborough's first library. The park property was acquired in 1894 by the Nicholls Park Trust, a bequest of Charlotte Jane Nicholls, one of Peterborough's most noted philanthropists.
"Residents have asked why was Inverlea Park even on the list," Councillor Beamer says. "It had high scores for emergency response times. It has fast access to the bridge crossing to East City, it's very close to downtown, it's very close to Northcrest (Ward) and it's on the Otonabee River for a potential future boat access."
"The next step is staff and the consultant look at all the other factors — transportation, traffic, the history of the park, whether it has any trusts and everything else. There will be a report coming to council in January with all the other factors covered. And public consultation will also occur."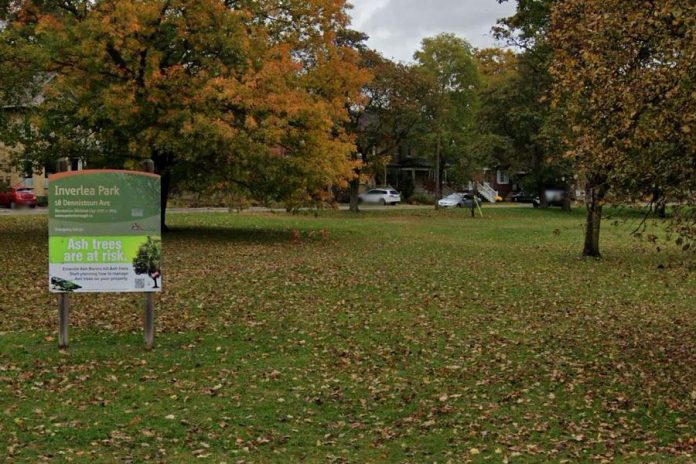 In his email, Councillor Beamer explains the reason Inverlea Park hasn't been already eliminated as a potential site is because doing so would "invalidate" the process.
"We will have undermined our own step-by-step methodology and biased narrowing of the selection. This means the folks who reside near the other two locations have a valid argument for believing that our process if deeply flawed and future analyses will be brought into question. The integrity of the process must remain intact."
Complicating matters as it pertains to the Inverlea Park site is the fact that when the Nicholls Park Trust transferred it to the city in 1938, it did so with the proviso that the city agree to perpetually maintain the park and keep it as such.
Advertisement - story continues below
Councillor Beamer says the city is well aware of that obligation, as is Ragetli.
"We think there's a legal issue here," he says, inferring his group isn't shy to take things further should Inverlea Park remain in the mix.
"It's environmentally sensitive land," Ragetli points out. "The city talks about the floodplain on Carnegie. That's just a creek. We're on a floodplain here from the river. In the flood of 2004, there was a river of water coming right through where they want to build the firehall."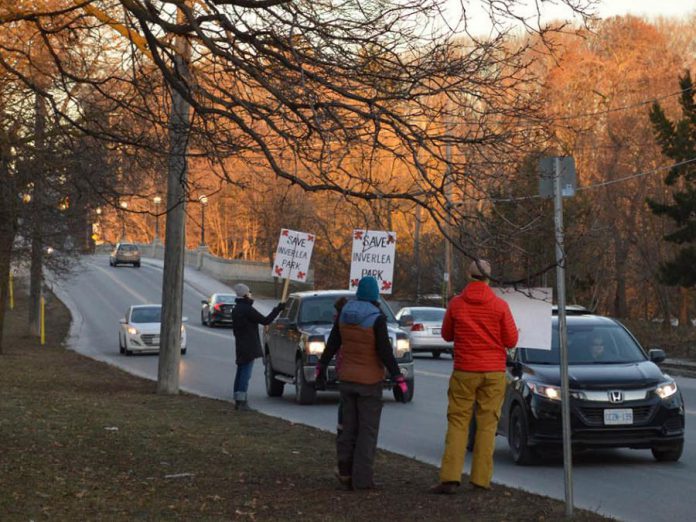 "One of our preferred outcomes is not just to see it changed — to get Inverlea Park off the list — but also to see re-examined how these things happen and protect our green spaces in general," he says.
Ragetli adds he's confident the noise made by the Save Inverlea Park movement has made a difference.
"I think they are probably feeling the heat. There has been a fairly vigorous campaign of letter writing and phone calling. I feel we're doing a lot of the right things. It's worked so far."