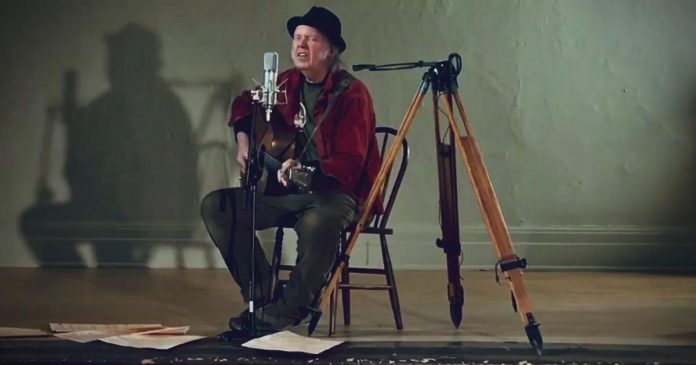 Neil Young has just released a video of himself performing "Comes A Time" in an empty Coronation Hall in his childhood home of Omemee.
You can watch the video on the Neil Young Archives (NYA) website.
Young released the video as a promotion of his 2017 "Hometown" concert, also recorded in Omemee, which you can watch for free on NYA during the month of December.
Advertisement - story continues below
"Coronation Hall in Omemee Ontario is a wonderful old theater," Young writes on the website. "It holds many memories of my family, all together there in that little town. My dad played Coronation Hall once in a local show as my mother, my brother and I sat in the audience."
While the 2017 concert — which was directed by Young's wife Daryl Hannah — was a promotion for the release of Young's record The Visitor, it was also a promotion for the launch of NYA.
"I was uncharacteristically nervous that night in 2017 playing Coronation Hall by myself for the first time and streaming to the world," he writes.
"'Hometown' is now an NYA tradition, showing every year, right here throughout the holidays."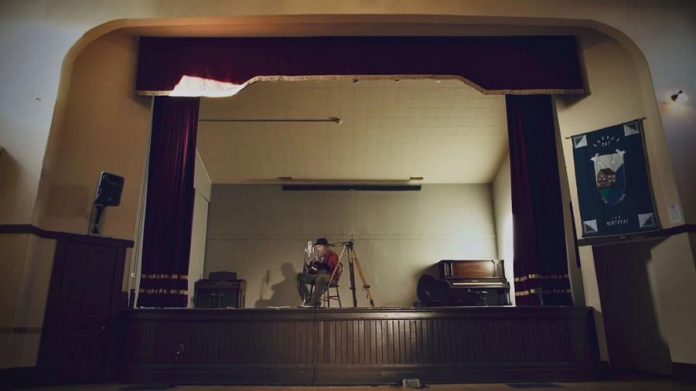 Advertisement - story continues below
Along with the "Hometown" concert, Young has made all of the NYA content — both music and films — free for everyone through to the end of December.
"I know this time of year is going to be hard for a lot us as we long to be with our loved ones," Young writes.
"Our hearts go out to all of you. We send much love and a Coronation Hall quarantine 'Comes A Time'."