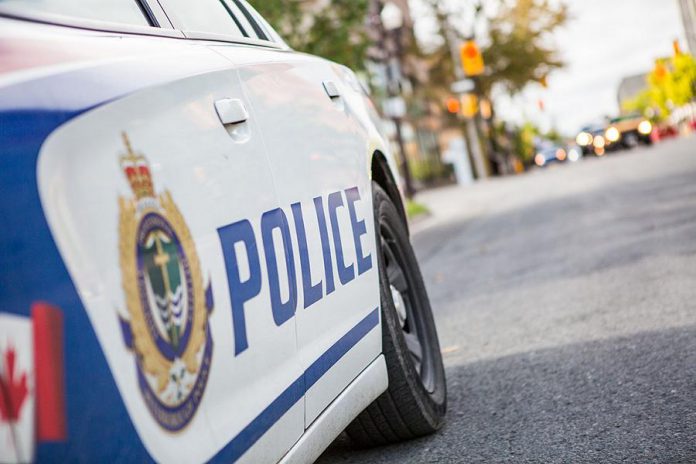 After searching a Park Street home in Peterborough on Wednesday afternoon (December 30), police have arrested and charged a 30-year-old Peterborough man with firearms and animal cruelty offences.
Ar around 2:45 p.m. on Wednesday, the Peterborough police's emergency response team executed a search warrant at 216 Park Street North, closing the street for about an hour.
Police arrested 30-year-old Kevin Fenn of Peterborough, who was wanted in connection with the shooting of a dog at the end of November and pointing a firearm at the dog's female owner.
Advertisement - content continues below
Fenn is bound by an undertaking with Ontario Provincial Police to not communicate with the female victim and by a prohibition order not to possess any firearm, any crossbow, restricted weapon, ammunition, and explosive substance for a period of 10 years or any prohibited firearm, restricted firearm, prohibited weapon, prohibited device, and prohibited ammunition for life.
As a result of the investigation and search warrant, Fenn has been charged with killing or injuring animals, unauthorized possession of a firearm, using a firearm while committing an offence, three counts of possession of a firearm or ammunition contrary to prohibition order, possession of a weapon for dangerous purpose, and cruelty to animals (unnecessary pain, suffering or injury).
During the search of the residence, police also recovered a Polaris ATV that had been reported stolen to Peterborough County OPP.
Fenn is being held in custody and will appear in court on Thursday (December 31).