Every year, renowned Toronto theatre critic and writer Lynn Slotkin recognizes outstanding work in theatre with her series of "Tootsie" awards.
This year, 4th Line Theatre's artistic director Kim Blackwell has been recognized with Slotkin's prestigious Jon Kaplan Mensch Award. Named for Jon Kaplan, the late theatre reviewer for NOW magazine, the award recognizes recipients as people of integrity and high honour.
Slotkin, who is considered to be one of the preeminent voices in professional theatre both nationally and internationally, publishes The Slotkin Letter, a monthly newsletter that chronicles her theatre-going experiences in Canada and elsewhere. It's the go-to industry resource for theatre practitioners and aficionados alike.
Advertisement - story continues below
When Slotkin writes about a theatre performance, people around the world pay attention. She's kind of a big deal.
This year, Slotkin has honoured Blackwell with the Jon Kaplan Mensch Award for the work Blackwell did during the 2020 pandemic season at 4th Line Theatre. It's kind of a big deal.
"It sure was a nice cap on a lousy year," says Blackwell of the award, one of the several Tootsies Slotkin announces every year.
The awards are so-named because of Slotkin's long-time practice of giving Tootsie Roll Pops to people in the theatre community when she had an enjoyable theatrical experience.
"It was nice to be recognized for a year that we worked really, really hard to keep art and audience engaged with each other on some level," Blackwell says.
During a year in which arts cancellations were the norm (and that's okay!), 4th Line Theatre, with Blackwell at the helm, managed to offer an impressive amount of quality programming despite the loss of the company's regular 2020 summer season.
Advertisement - story continues below
"I'm terribly proud," says Blackwell, reflecting on the last year. "I'm proud of how hard the staff worked and how willing everybody was to try things."
Against all odds, 4th Line Theatre hosted artist talks, online readings, a weekly farmers' market, yoga classes, a free telephone monologue series, and the world premiere of Bedtime Stories and Other Horrifying Tales, an outdoor Halloween production co-written by Blackwell and 4th Line's general manager Lindy Finlan.
"I have an incredible partner in Lindy Finlan," Blackwell adds. "We actually did a full play — the largest play that happened in Canada since March of 2020 — our Halloween show."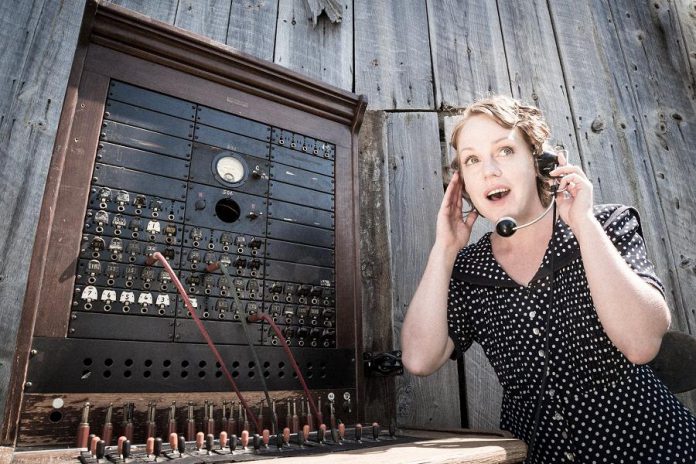 "We also did a full theatre festival in downtown Peterborough, the brain-child of Christina Adams that I full-heartedly supported — the Open Spaces Festival. There were, I think, at one time, three plays going on at a time in different locations in Peterborough, which is pretty cool."
Slotkin's Jon Kaplan Mensch Award recognizes so much more than the amazing high-quality programming 4th line was able to offer, against all odds, during the pandemic. It also recognizes Blackwell's leadership.
Thanks to her leadership, many people in our community were able to keep their jobs in the arts and continue to support their families, which is nothing short of miraculous during a pandemic that has otherwise devastated the sector.
"I'm really thankful I was able to offer the opportunities for our staff, but I couldn't have done it without governmental support," Blackwell points out. "We lost half a million dollars in earned revenue last year. We usually have an operating budget of around a million dollars, so we lost half our revenue."
Advertisement - story continues below
"I'm terribly proud that we kept all of our admin staff on at their full wages, but we did not do it in a vacuum," Blackwell adds. "There's no way we could have done it without emergency funding — without the federal and provincial support. That is how dire this situation is. The pandemic is that financially devastating. We would have had to close up shop."
Looking back on 2020, Blackwell earnestly says "It was the hardest year of my life."
While leading 4th Line Theatre through an unprecedented crisis, Blackwell also lost her mother in the middle of 2020. Even in grief, she was able to find lessons through introspection.
"There's a lot to be grateful for but, at the core of it, 2020 sucked," she says. "But it did force me to slow down — to analyze why I was rushing so much and taking so much on, both personally and professionally."
"I'm hoping that I'm able to take some of those lessons about slowing down, self-evaluation, and self-analysis with me on the journey forward," she adds.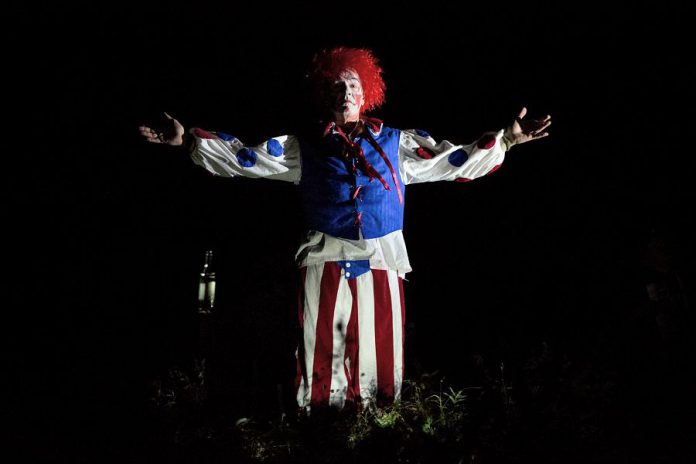 Needless to say, the challenges we face did not magically disappear when the clock struck 12 on New Year's Eve. Though there is hope on the distant horizon, so far 2021 is shaping up to be another challenging year.
"The number one priority for 2021 is everyone's health and safety," explains Blackwell. "That's always our number one priority at 4th Line, it's just made more clear by the pandemic."
In terms of what lies ahead for 4th Line Theatre, Blackwell is committed to offering even more quality programming, which, in turn, will provide jobs for many theatre artists, technicians, and personnel — not to mention some much-needed connection for theatre-starved audiences.
"We want to bring forward some of the really successful things we did in 2020," she says. "It's always my number one priority to get a summer season in when we can because it's what we do best. It's what people love about us."
"Ultimately, I'm not doing this job for any other reason than to create art," says a steadfast Blackwell. "Hopefully, we'll get back to some semblance of normal."
The entire region is celebrating Kim Blackwell's Jon Kaplan Mensch Award, and so we should — it's a win for all of us. This prestigious recognition from a preeminent theatre critic demonstrates what we all already know here in Nogojiwanong/Peterborough: what we do here matters.
We make world-class art here that, on occasion, garners well-deserved, world-class recognition.
Onwards and upwards, my friends.