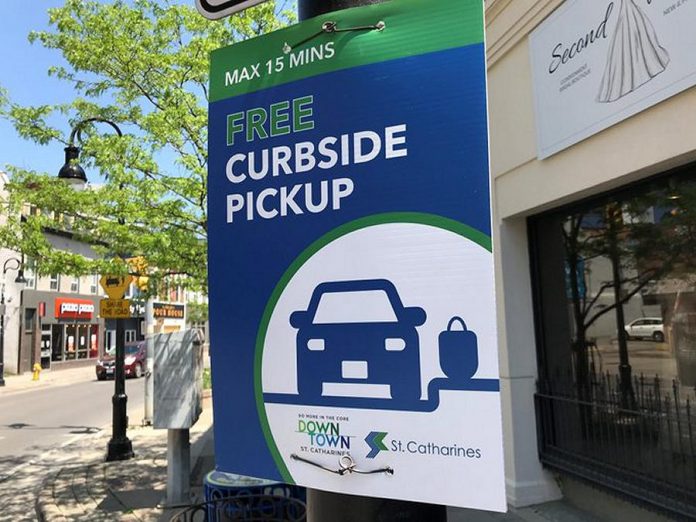 The City of Peterborough is setting up 15-minute curbside pick-up zones in downtown Peterborough during the province-wide shutdown.
The zones are intended to support local businesses during the shutdown, the city states in a media release, as more drivers are making quick stops for curbside pick-up rather than shopping and dining visits that require longer-term parking.
"Local businesses are the backbone of our community and it's important that we support them, especially during this challenging time," Mayor Diane Therrien says.
Advertisement - story continues below
Each block in downtown Peterborough will have a zone on both sides of the street, with signs installed to designate the area as a 15-minute curbside pick-up zone.
Other Ontario municipalities — including Toronto, Brampton, Barrie, St. Catharines, and Port Colborne — have also installed curbside pick-up zone zones.
There will be no parking fees for the curbside pick-up zones, but drivers must not exceed the 15-minute time limit. Parking longer than the 15-minute window could result in a parking ticket with a $25 fine.
While stopped in one of the zones for more than two minutes, drivers must turn off their vehicle as required under the city's anti-idling by-law.
The new curbside pick-up zones will not affect existing commercial loading zones, accessible parking spaces, bus stops, and no-parking zones adjacent to intersections. Enforcement of existing parking restrictions in these areas will continue.